Surf More – Travel More – Worry Less
PLANET SURF CAMPS – LEARN HOW TO SURF IN A SURF CAMP – SURF HOLIDAYS
Surf camps and surf schools where learn surfing  – We have the right surf camp for your perfect surf holiday
Experience the incredible feeling of riding a wave with Planet Surf Camps. Feel the salty water on your lips with a sunny weather surrounded only by nature, the ocean and nice people. If you want to share the same feeling of surfing, then Planet Surf is exactly what you are looking for. Choose a surf camp of our many surf camps and surf schools for your perfect surf holidays

FIND YOUR PERFECT SURF HOLIDAY
Learn how to surf from professionals in our waveriding camps
Planet Surf has surf camps in numerous locations in France, like Vieux Boucau, Moliets & Le Pin Sec, a surf camp in northern Spain, a surf camp in Fuerteventura, a surf camp in Indonesia as well as surf-apartments and surf-vans in Tenerife. Each of our surf camps has its own unique characteristics but one thing applies to all: amazing quality of the surf courses, great locations and good service. At Planet Surf everyone will find the perfect surf camp, no matter the skill level and age, whether you want to come alone, with friends, your whole university or even with your family. Sport enthusiasts, relaxation seekers, party people as well as culture and nature lovers will all find more than enough entertainment in our surf camps.
Planet Surf camps – one family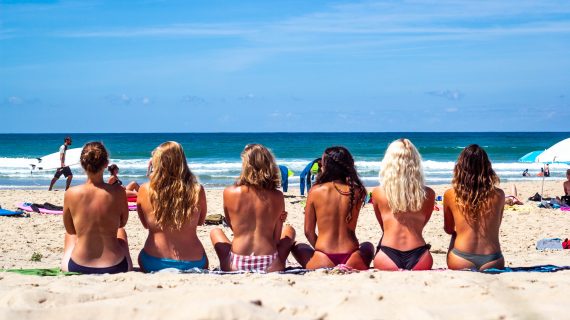 Planet Surf is the first European travel agency which is specialized in surfing and only operates with its own surf camps and surf schools. That is why we can guarantee that you will have epic surf holidays! Every one of our Planet Surf surf instructors, before being hired, has had to prove his or her exceptional surfing and pedagogical qualifications because we know what has to be prioritized during your surf holidays – apart from fun and good times.
Helpful and detailed advice before and after your trip
Safety as well as high quality equipment during the lessons
Nice accommodations in great locations near the ocean
Healthy and tasty food
Lots of different activities for your free time – yoga, skating, trips, beachvolleyball, surf contests and many more
Trained, licensed and experienced surf teachers (FES / DWV/ ISA / BSA / FCS) with lifeguard training
Surf camps in an informal and comfortable atmosphere far off from mass tourism
Equipment is always available in all camps
Easily accessible surf camps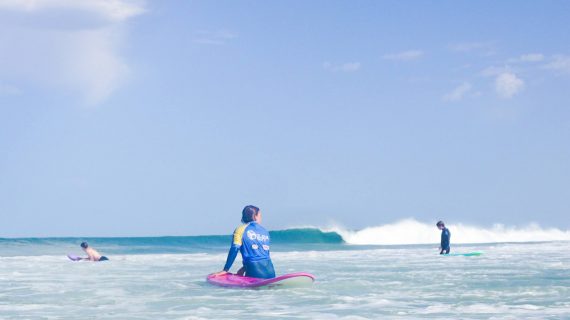 In the past few years the market for surf camps, surf schools and surf holiday providers has boomed and expanded rapidly. Unfortunately, not all surf camps and schools offer the same high quality services, creating huge differences especially in regard to the surf courses. We at Planet Surf take pride in not being an ordinary surf company that uses popular brands or sponsors to advertise and make a name for itself but rather the quality of the offered courses and services.We are a family of international surfers who grew up at the Atlantic and Pacific Ocean and have been teaching how to surf in our camps for many years. Since our job is our passion as well, we know what you need to have a perfect surf holiday. Some of us have been in the German national team of surfing (or still are) and most of us have taken part in surf contests as well as travelled a lot to find the perfect wave.
Click through our website and find the perfect surf camp for your holidays – no matter if in France, Spain or the Canary Islands.