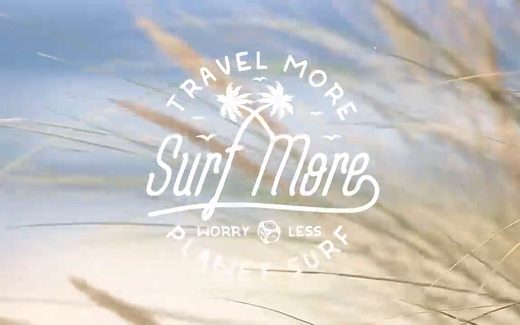 Surf Lessons Moliets - Catch the Waves with Planet Surf
In our training groups we teach a maximum of 8 people, so that it is possible for our surf instructors to respond to each individually and pay close attention to any mistakes. This way we can guarantee you fast learning progress and you can really make the most of your time during your stay with us at the surf camp with our surf lessons to raise your surfing skills to the next level.
You have the choice between our Beginner, Improver and our Intermediate surf course. In both courses you will have 6 surf sessions, you will spend 4 of them in the water, one session is dedicated to teach you the theory of surfing, because understanding the waves is the key to learn how to surf properly, and in one session you will train your balance and breathing techniques. If you want to spend more time in the water, you have the possibility to book two extra surf sessions (one surf session = 90 min).
If you are still strong after the surf lessons and want to surf again, you can use the surf equipment outside the surf lessons for a small extra charge.
Our surf lessons in Moliets vary in different levels. So we do not teach Beginner, Improver and Intermediate in the same courses. You are therefore divided into groups with people who all surf at the same level.
Surf Lessons Moliets – BEGINNER SURF COURSE
You have never stood on a surfboard before but you always wanted to dive into the world of surfing?
To get you quickly on the board in our surf camp Moliets, we will train you and make you familiar with the equipment, the sea and the waves!
In addition to your progress on the board, we make it a point to have fun and feel really comfortable in the water. With our years of experience we are at your side and are happy with you when your first take off is a success! Since theory is also very important, so that you understand when, for example, the best conditions for surfing are, we will give you one or the other insight into the knowledge of waves, sea and material.
Surf Lessons Moliets – IMPROVER SURF COURSE
In the Improver surf course we train those of you who are already familiar with board and waves.
In 6 or 8 surf sessions you will have the opportunity to surf your first unbroken ("green") waves. The goal of the course is that you will be able to surf your first waves diagonally and eventually make your first turns. However, your goals are of course individual and you can always discuss them with your surf instructor.
Surf Lessons Moliets – INTERMEDIATE SURF COURSE
We also offer a course for those of you who can easily surf 1.50 m waves at an angle and for whom green waves have become the order of the day. This course also extends over 6 or 8 units. Here you will learn the appropriate technique for all kinds of advanced maneuvers, from the bottom turn to stylish cut backs. Our top surf instructors will go surfing with you and coach you individually. Your skills on the board will be optimally developed during your stay at our surf camp in Moliets.
If you decide for the intermediate surf course, the course also differs in that you will be provided with better surf equipment and your lessons will usually take place in smaller groups.
Should you wonder why the intermediate surf course is a little bit more expensive? This is because you have a larger selection of different surfboards to choose from. The lessons are also held in smaller groups, so you get even better supervision from our top instructors.
* one surf session = 90 minutes