SURF CAMP BALI – Laid-back Bali Flair and Surfing until Sunset
SURF CAMP CANGGU BERAWA from 329€
7 days accommodation
Surf lessons + surf theory units + video analysis
Accommodation in Shared, Deluxe and Superior Rooms
Close to Berawa Beach, a popular surf break
Free surf gear and scooter rental
Legendary parties
Trips to the nicest places around
More about Surf Camp Canggu Berawa

Imagine standing on a palm-lined dream beach, facing perfect wave lines on the horizon, a board under your arm, sun on your skin, pleasant water temperature in the line-up, in joyful anticipation of a chilled sunset session and a beach party afterwards.. Do you like this idea? Good, because then you should go to Surf Camp Bali in Canggu – the place that most surfers dream of at night.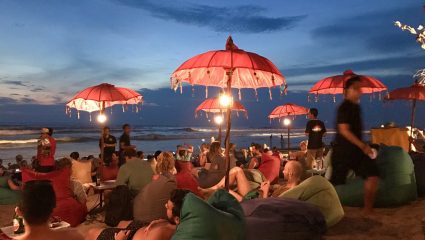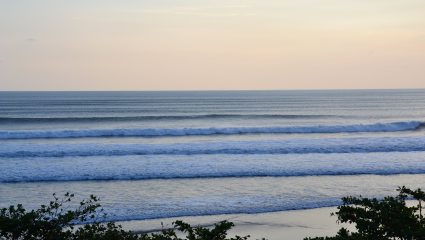 Many years ago, Canggu was a sleepy fishing village in the south of beautiful Bali. Today Canggu is a big name inside the surfing community. It stands for cool surfer lifestyle and a culture that is laid-back same as the smooth waves on the 8 kilometre coastline. For surf travellers, it's impossible to resist Canggu's charm. The waves are just too good, the parties to atmospheric and the small cafes too appealing.

Bali Guide
Surf Spots
Travel Time, Flight and Transfer on Site
Bali's Surf History
Surf Events in Bali
Culture in Bali
Weather, Climate and Water Temperature in Bali
Food in Bali
Top 10 Bali Highlights
Why going to Bali with Planet Surfcamps?