SURF CAMP COSTA RICA -
Coming Soon!
Free Use of Surf Equipment
Licensed Multilingual Instructors
Pura vida!
Pure life - that's what Costa Rica is all about. It's a way to say hello, it's asked instead of "how are you?" when phrased as a question and it can also be the response. Unsurprisingly, if you look at the exotic wildlife, the white beaches in front of mysterious green jungles and the nice surf breaks. By the way, in 2016 Costa Rica produced almost 100% of its electricity by renewable energy. Sounds like heaven on earth doesn't it? If you think that we exaggerate a little bit, convince yourself by reading the one and only Planet Surfcamps Costa Rica Guide. Pura Vida!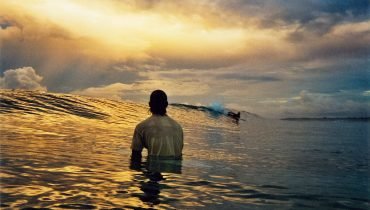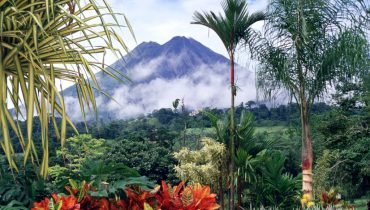 Costa Rica Guide
Surfing in Costa Rica - The Regions
Surf Spots in Costa Rica
Travel Time, Flight and Transfer on Site
Costa Rica's Surf History
Surf Events in Costa Rica
Culture in Costa Rica
Weather, Climate and Water Temperature
Food in Costa Rica
Top 10 Costa Rica Highlights
Why Costa Rica with Planet Surfcamps?
Surfing in Costa Rica - The Regions
Costa Rica has 5 distinctive surf regions scattered on both the East and West coast.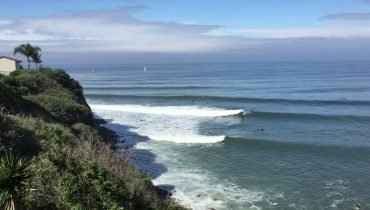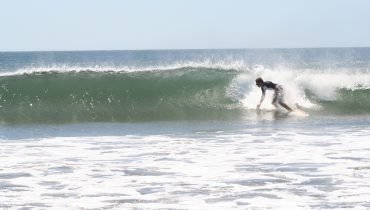 Guanacaste
Located on the Pacific side, the Guanacaste province receives consistent, medium-sized, Northern and Southern swells all year round.
Golfo Dulce
Home to one of the longest lefts in the world, beautiful tropical nature and surprisingly strong waves. Also on the Pacific coast. Golfo Dulce attracts with Matapalo's famous rights, lack of strong winds and super exotic scenery. A problem with this area is lack of really good infrastructure and the occurance of tropical diseases.
Central Puntarenas
Consistent, famous waves in spots such as Ollie's Point, Witches Rock, Mal Pais, Matapalo or Pavones. A must-visit area if you're planning a surf trip in Costa Rica. It's not very big, but it's reliable and fun and it's one of those places that is just perfect for exploring. You can roam around the Osa National Park rainforest and enjoy the lack of masses. Watch out for the crocodiles by the riverbanks though!
Puerto Limón
Situated on the Caribbean side for a change, Limón enjoys crazy and powerful, but seasonal waves generated by storms off the Columbian shore. It's full of beachbreaks and river-mouths, but unfortunately these are not easily accessible at all.
Golfo de Nicoya
Not as crowded and affected by mass tourism as Guanacaste, but still on the Pacific coast and home to awesome, long poinbreaks and fun little beachbreaks. Golfo de Nicoya has become really popular with surf schools and surf camps because of these rare conditions and the exotic lush wildlife surrounding it. Beware of petty crime and low quality roads in this area though.
Surf Spots in Costa Rica

Guanacaste
Avellana
Pretty crowded, even out of season, Avellana produces a nasty 12ft right-hand reefbreak on a small swell. It's way safer and easier to surf during mid to high tide, SW-NW swell and E wind.
Langosta
A bit further South, Langosta is slightly less crowded, but the waves are still star quality. 10ft peaks break right on the sandy beach, best on SW-NW swell and E wind.
Ostional
A very fun and tall peak that stays pretty uncrowded during the whole year. Enjoy the best waves during SW-N swells and an E wind.
Ollie's Point (Portrero Grande)
Quite the famous right-hand pointbreak, accessible only via boat trip from Playas del Coco. Big S or W swells necessary to form the pretty long and sharp walls at a low tide. This spot is quite dangerous because of the sea crocodiles roaming the waters.
Playa Grande (Guanacaste)
Located in the North of Tamarindo bay, this spot has been a surfing attraction for ages because of its reliable peaks, but also because it's a famous turtle breeding area. Travellers love to stop by, surf with the turtles and absorb the relaxed local vibe. At mid to high tide, SW-NW swell and NE wind the waves reach 10ft and are available for all surfers.
Guiones
Smashing peaks breaking over reef and sand that reach 8ft on the best of days. Best conditions to surf this spot are: S-NW swell and E winds.
Playa Negra
Only works on a mid tide, but it's worth it. Amazing right-hand reefbreaks forming waves of 15+ft. It's pretty impressive on SW-NW swells and NE winds.
Witches Rock (Playa Naranjo)
Can surely be called a world-class wave. This peaky beachbreak needs a higher tide to be safe. Really fast, ready for experienced surfers and only a boat trip away. Cons of this spot include large crowds and sea crocodiles.
Puerto Limón
Barco Quebrado
This peaky beachbreak is pretty secluded and usually produces waves of about 6ft. It's consistent and suitable for all kinds of surfers. Needs NE-SE swells and SW winds.
Cocaïne Point
Offers punchy rights when the N swell is strong enough. The wave breaks over a submerged reef and works best with SW winds.
Manzanillo (Limón)
This spot receives small swells with a side of strong winds, but with a NE-E swell and SW wind a nice right-hander breaks over a reef and forms a big wave of about 8ft.
Playa Bonita
Bonita indeed, this left-hand reefbreak forms slamming waves of up to 10ft when there's a strong. It works on all tides, but prefers a S wind.
Salsa Brava
Especially in the main season - December to March - forget about surfing this spot privately. Quite the household name, Salsa Brava offers a right-hander breaking over a reef and easily reaching heights of 12ft (4m.) This wave is better suited for experienced surfers and works best on a NE-SE swell and S wind.
Roca Alta
Pretty big right-handers that get even bigger at low tide. Surfable best with a NE-SE swell and SW wind.
Tortuguero Beach
Accessible only by boat, this peaky beachbreak forms waves of up to 6ft on all tides, a NE-E swell and SW wind.
Golfo de Nicoya
Boca Barranca
Suitable for all surfers, Boca Barranca offers the second longest left in Costa Rica, hence the reason why it hosts longboard competitions. The wave breaks at a rivermouth over sand and works best during low to mid tide. It favours a S-SW swell and an Easterly wind. Careful though, the river is quite polluted, so try not to swallow too much water.
Boca Tusubres
This beachy pointbreak offers powerful waves of about 2-3m on a low tide, SE or NW swell and NE wind.
Cerdos
A tricky, but really long left that is only surfable during full tide.
Playa Carmen
Carmen is a sexy left-hand pointbreak that forms over a sandy bottom and produces waves of about 6ft (1.8m.) Best conditions for this spot are: low to mid tide, S-NW swell and NE wind.
Playa Manzanillo
Manzanillo only cooperates with surfers on really strong S-NW swells and performs best with NE winds. When the conditions are good, you can surf some peaks right to the sandy beach.
Santa Teresa
These peaks have become quite popular due to the gorgeous white sand beach on which they break. They're also pretty reliable and hollow at a low tide, S-NW swell and NE wind. They reach up to 8ft in height.
Tivives
Tivives is a rivermouth break that's a little hard to find, but when you do and there's a strong S-SW swell, you may find little 6ft barells and some nice long lefts. Again, it's quite polluted, so beware.
Golfo Dulce
Backwash
Backwash is more suitable for experienced surfers, as this tall (12ft) right-hand includes really fast, rippy sections at low to mid tide. Surfable best on S-SW swell and NW winds.
Carate
Carate easily picks up S or W swells onto the beach. Reliable at all tides, the peaks are an optimal 6ftI when the wind is NE.
Eclipse
Another peaky beachbreak at a rivermouth. It's best on a NW swell, low to mid tide, NE winds and safe 6ft wave.
Punta Burica
Quite the challenge for the less experienced surfers. This spot features large peaks (12ft) breaking over various reefs onto a sandy beach. Best on a S-SW swell and NE wind.
Punta Banco
Just 3km away from the famous Pavones, Punta Banco has some ambitious reefbreaks that form 12ft waves on a low tide.
Pan Dulce
Perfect longboarding spot when the S swell is good. Really long and friendly rights breaking over a submerged reef. Best conditions are: S-SW swell and W winds.
Pavones
Most famous spot in Costa Rica featuring super long lefts alongside the shore. It's really unreliable and only works well on a strong S-SW swell and NE wind. It's also really crowded due to its popularity and requires a long walk to get there.
Puntarenas
Boca Damas
This rivermouth offers both rights and lefts at incoming tide. Getting there is made difficult by sea crocodiles, strong currents and the tide, so most people just take a boat from Damas or Quepos.
Dominicalito
This spot is perfect for beginners/learners because it's much more frienfly and mellow than the neighbouring spots. It's located in a beautiful, protected area and produces nice peaky beachbreaks.
Playa Hermosa
Straight-out-of-a-postcard scenery, but tricky and fast waves for speedlovers. It favours a S or W swell and NE winds.
Playa Dominical
Really lovely, chilled out surf town that offers super reliable barells holding big heights (about 12ft) without closing-out. However, broken boards and drownings are a common sight here, so do be careful and never surf here alone.
Rio Sierpe
This spot can pick up really long and smashing lefts and rights on an incoming tide, during a S-W swell and E winds.
Playitas
Every surfer will find something to suit them here. The spot is situated in the Manuel Antonio National Park and offers beachbreaks and the occasional reefbreak right-hander whwen the swell is strong. It's a beautiful spot, great to spend the day and chill, hang out with locals, eat good traditional food.
Playa Matapalo
Empty and offers countless peaks - one of those spots that's simply a pleasure to surf. Best on a SW swell and NE wind.
Travel Time, Flight and Transfer on Site
Costa Rica's popularity as a tourist destination unfortunately means that if you want to travel in the peak season, you may have to book your tickets and accommodation months in advance. Between December and March prices are always higher and it's when everything is more crowded. If you wish to save some money on travel but still enjoy relatively good weather, November, April and May will offer a suitable alternative. During this time (just after the rainy season and just after it starts) the country is green and fresh, but the rain isn't very heavy yet. Some adventurers like travelling off-season, as the accommodation prices are relatively low and the swells tend to be bigger, but the weather is unreliable during this time and rain floods the small gravel roads leading to many of the surf spots.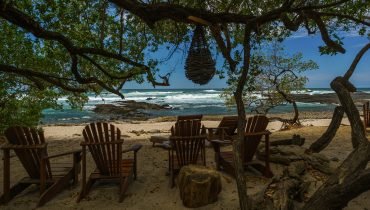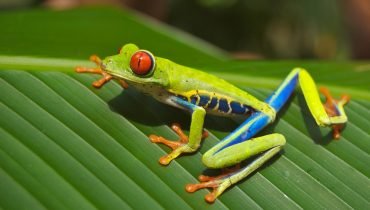 If you wish to travel by air, it's fairly easy to find flights to Costa Rica. You can fly directly from anywhere in North America to San José or to Liberia. Both airports are big and international, ticket prices are basically the same and the only real difference is their location. San José is closer to the Caribbean coast and the Southern part of the country, while Liberia is closer to the Pacific coast, so if it's the Guanacaste waves you're after, better fly to Libera. There are several airline companies that operate the airports: British Airways, Iberia, Delta, United, American Airlines, SWISS, American Airlines, Avianca. To find some cheap deals check out:
Within the country there's a few different travel options. For long distances, the recommended choice is a plane journey, best with Nature Air. They are a government-certified completely carbon neural airline company, meaning they make sure to compensate their carbon footprint by reforestation and helping preserve natural environments.
The public transportation in Costa Rica is slightly... unreliable. You could of course take bus rides all over the country, but travellers seem to prefer the private options. There's shuttles and private car transport within Costa that is way more enjoyable, faster and relatively cheap. Check out Morphovans for a private shuttle option or simply BlaBla Car for a ride.

Costa Rica's Surf History
Similarly to other Latin countries, Costa Rica was first introduced to surfing by American travellers somewhere in the 60s and 70s. There's not much information at all about locals surfing before that, but in 1974 there were apparently only 20 locals surfing Costa Rican waves. In the 80s, when cheap transport boomed, Australians and Europeans joined the Americans in the water and that's when locals truly started getting into the sport. Travellers began setting up surf camps and surf schools in Costa Rica and some even taught natives to surf. In the 90s there were around 500 Costa Rican surfers out on the waves, but there's probably thousands by now.





Out in the water though, you will mostly find foreigners, surf tourists. More than 10% of the 2 million annual tourists that visit the country go there for surfing, which means that the best spots will never be empty. In fact, people have noticed that especially during the main season (December - March) most spots are very crowded. Outside of the season it gets much emptier, but the weather also gets quite unpredictable and some spots become unavailable because of flooded roads. This obviously doesn't stop the most determined surfers though, as for them "bad weather season" translates into "swell season."

Surf Events in Costa Rica
In an effort to bring more attention to Costa Rica's surf, a global surfing organisation called WSL (World Surf League) organised the Essential Costa Rica Open Pro last October. Their aim is to educate people about the world's best waves and spread the surf-bug around locals in the host spots. Hopefully after this event there will be more Ticos in the water. Find out more about WSL and their plans for Costa Rica here.
Costa Rica also hosts smaller annual events such as INS ISA World Surfing Games and Latin Pro.

Culture in Costa Rica
Costa Rica, literally "rich coast" in Spanish, is probably the most prosperous country in Central America. It's also the most stable politically and the most biodiverse. It's incredible how much exotic and rare wildlife you can find in their amazing national parks and bioreserves. Costa Rica is a honey pot touristic destination and has been this way for a long time. It's viewed as a peaceful and safe retreat, which attracts visitors from neighbouring USA mostly, but increasingly from all over the world as well. People are curious how a country with no military forces at all can function in the contemporary world, but Costa Rica has been doing pretty fine since the abolition of the army in 1948. In fact, it's made tourists feel even safer, which has done wonders to Costa Rica's economy. As has the export of bananas and coffee, but lets face it, tourism has taken over as the main source of national income.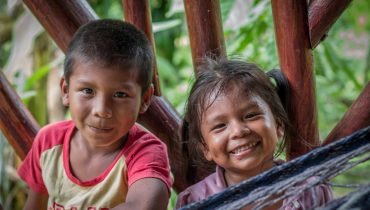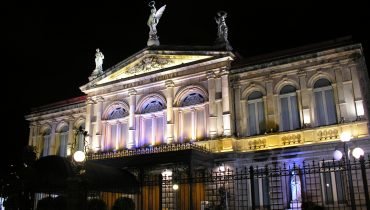 A little downside to this popularity amongst tourists is the gradual loss of authenticity that Costa Rican culture has been experiencing. Some travellers complain that "it hasn't been the same" for the last couple of years, that the raw nature is slowly being replaced by luxury hotels, the local markets substituted with five-star restaurants and the rich culture is becoming just another show for tourists. But whether this is true or not, no one can say for sure, as people keep coming to visit and they keep marvelling at what Costa Rica has to offer.
The country is quite densely populated by 4.5 million souls, not counting the ~2 million tourists that flood the coastal areas every year. Even though the country is associated with money and rich people, Costa Rica is full of internal disparities. There are the rich, with the gorgeous beachside mansions, but there are also the poor, who live way below the poverty line and still ride around on horseback. Most people are of Spanish descent, but there are also lots of English-speakers from the USA and of African origin. And lets not forget the 65,000 indigenous people. Costa Rica's popularity and prosperity has ensured that the country has a very high literacy rate, good quality healthcare and long life expectancy, 77 for men and 81 for women.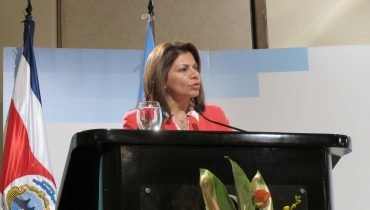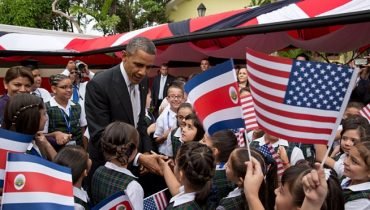 The country lies on a narrow, mountainous stretch of land between the Atlantic and the Pacific oceans. Though located in a very geologically avtive area, Costa Rica is relatively safe from natural disasters such as earthquakes or tsunamis, the last disaster being in 1910.
Even though historically Costa Ricans are quite the multi-ethinc mix, after the 16th century the Spanish people, culture and religion took over. Before that it was home to Mesoamerican and native South American tribes. Nowadays the official language is Spanish and the Catholic religion is prevalent.
Something that may surprise visitors is that prostitution is well legal and common especially in the bigger cities, but the government is apparently working on limiting this somehow. On a more positive note, women and men enjoy pretty equal treatment in Costa Rica. In 2010 the first female president was elected and women, especially educated, working women, are generally treated with respect.
In general people are pretty laid-back and relaxed, avid about living their "pura vida," enjoying the nature and good quality food.
Weather, Climate and Water Temperature
Costa Rica offers a wide variety of microclimates within the general tropical climate. Situated just a couple of degrees North of the equator, it gets the sunshine and about 26 degree days, but it also gets the Pacific trade winds and the below-zero temperatures high up in the mountains. It's possible to distinguish between a dry and wet season, but this division isn't always 100% accurate. Usually, during the dry season (November to March or April), Costa Rica will enchant you with warm and sunny days, no precipitation and cool trade winds blowing from the Pacific side, but it will catch you by surprise with unexpectedly cold nights.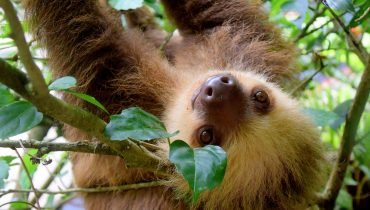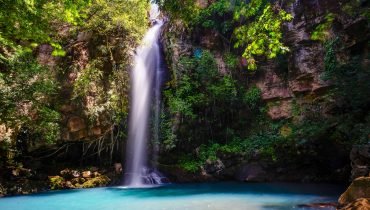 The wet season, marked from May to October or November, is when the coolest temperatures occur, but the fluctuations between day and night are not as great. Mornings tend to be sunny and dry, but it rains in the afternoons, which may cross your plans of travelling and exploring the lush nature. Water temperature is always very warm, between 26 and 28 degrees. Here you're gonna find more about the climate in Costa Rica.
Food in Costa Rica
Some simple advice: to save a buck or two, exchange some money and buy your food in the local currency, not in USD. It's slightly cheaper. Also, don't hesitate to ditch the fancy restaurants and bars and hit the local markets and stalls to taste the real Costa Rican food. Here are some foods you should expect:
Coffee
You cannot set foot in Costa Rica and not try their local coffee. The beans have such a rich taste, derived from fruitful volcanic soils, and the taste is always silky smooth. The export of coffee has actually been a great contributor to Costa Rican economy, as the local beans are known world-wide for their outstanding quality.
Cevivhe Tico
Even though you may not necessarily associate Costa Rica with ceviche, it is a traditional and delicious meal prepared with fish (usually sea bass), onion, red pepper, herbs and lemon juice. It's usually served with fried plantain and crackers.
Granizados
A treat perfect for a beach day. A local dessert consisting of ice, powdered milk, condensed milk and any kind of flavoured syrup. It's sold by local vendors pretty much everywhere, but mostly around and on beaches.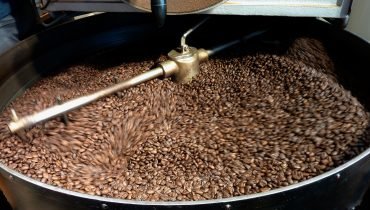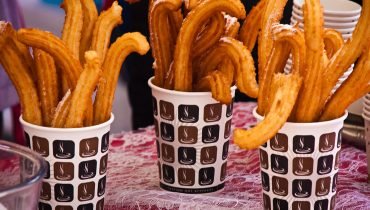 Chifrijo
Even though its origins are not exactly clear, it's definitely popular in Costa Rica. Especially in the bar scene. Chifrijo is one of those easy-to-prepare, available everywhere dishes and it consists of black beans, rice, pork bits, pico de gallo sauce and tortilla chips.
Gallo Pinto
A traditional meal with a capital T. No way you stay in Costa Rica and not try this simple mix of black beans and rice. It's filler food, supposed to be eaten for breakfast and supply you energy throughout the entire day. It's usually served with scrambled eggs.
Fresh Fruit
Although not really a dish, the fruit in Costa Rica is especially good. Tasty and juicy, it's great as a snack or dessert. The bananas, which the country is famous for, are especially good, but also papayas, pineapples, mangoes and strawberries are easily available and relatively cheap.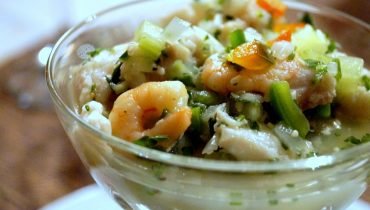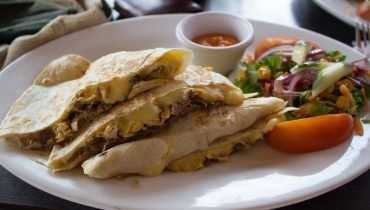 Churros
Fried dough fingers covered in sugar. This is the unhealthy alternative to fruit, but nobody can help themself when they're so finger-licking delicious!
Refrescos
These refreshing drinks are hard to define as they're made differently all the time. Normally they are made with water or milk, fruit and ice all blended together and drank at all times of day, everywhere.

Top 10 Costa Rica Highlights

1. White-Water Rafting

Costa Rica's geology is pretty perfect for this rather risky sport. Rivers flow abundantly from the mountains right down the steep slopes into the ocean. It's a really popular activity actually, you get into a rubber dinghy with a couple other people and a guide and then paddle and paddle. When you're done paddling, there's rushing rapids and twists and turns to enjoy. They make you wear a safety jacket and a helmet, but despite precautions it's relatively safe.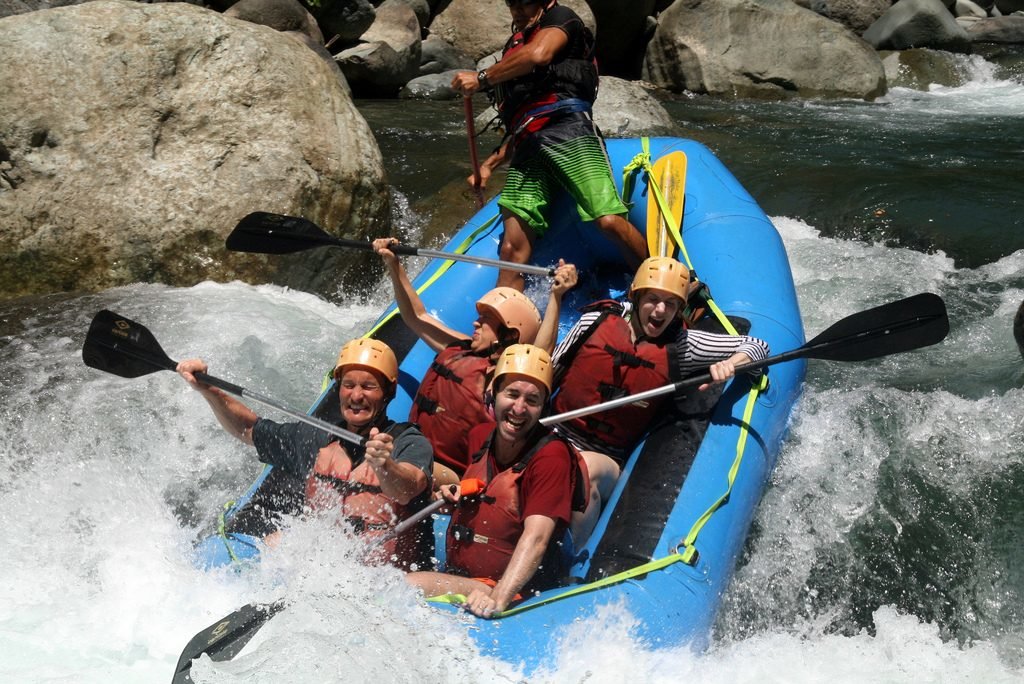 2. Kayaking

There's plenty of rivers in Costa Rica and most of them are available for kayaking. It's much calmer than rafting, so it's a perfect alternative for the more faint-hearted amongst you. The breathtaking nature will be literally at arms length giving you the perfect opportunity to admire the biodiverse fauna and flora of the region.

3. Diving and Snorkelling

The best place to snorkel is around the reef on the Caribbean side, near Manzanillo. That's where you'll find most of the marine life that there is to see. When it comes to diving, it's less popular, but it's usually organised more on the Pacific coast, where there's endless coastline and clear waters to enjoy.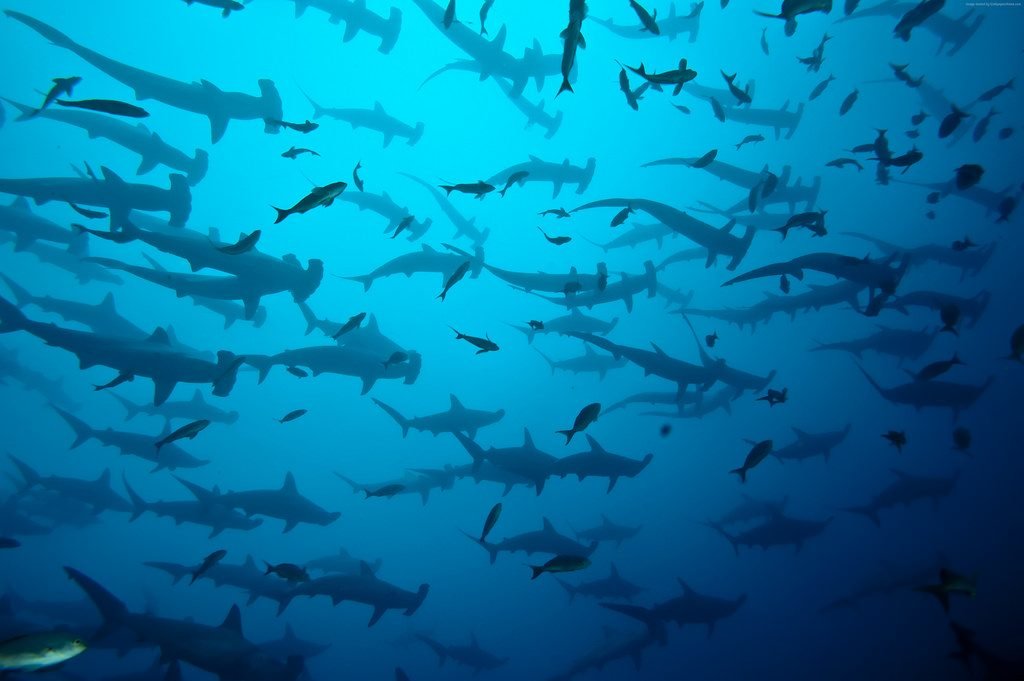 4. Fishing

It's a posh sport practiced in Costa Rica due to the abundance of big fish on both coasts. Marlin, sailfish, tarpon and snook - exactly what sport-fishermen hope to find in the waters. It's not only posh, but also quite an expensive activity, so be prepared to pay anywhere between $400 and $1000 on just a day trip. If you can afford it though, there's not many spots this good to fish.

5. Mountain Biking

Parque Nacional Corcovado is the perfect place to practice this sport. Rentals are easily available and the bikes just give a more adventurous air to exploring the jaw-dropping biodiversity hotspots.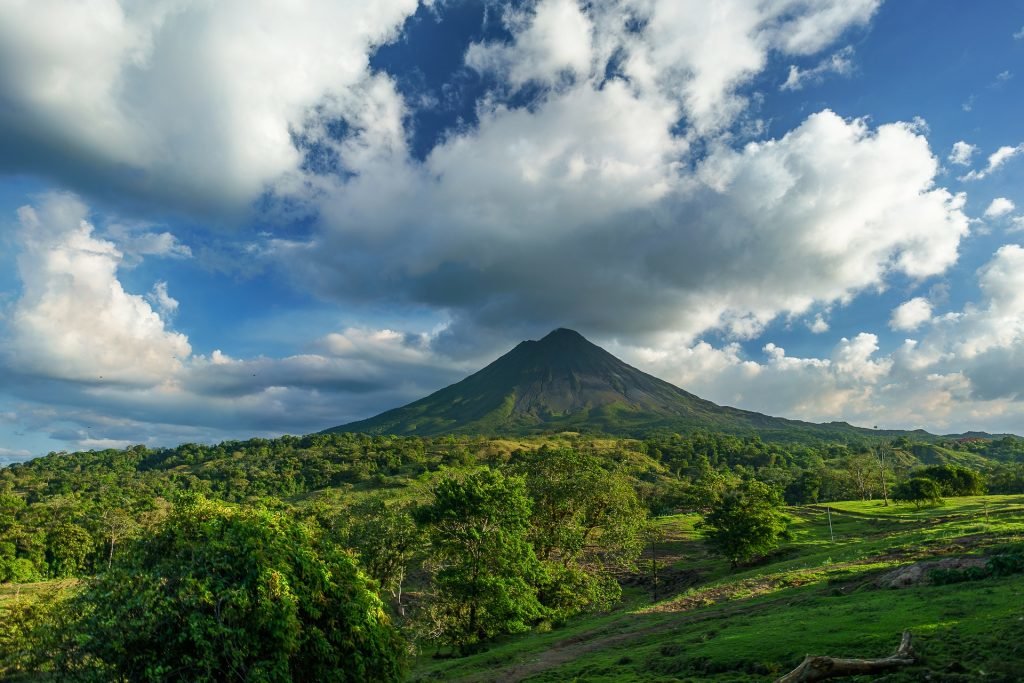 6. Horse Riding

Extremely popular in Costa Rica is horseriding, be it on a ranch or a horseriding tour. The most awesome thing you can do is take a horse riding tour to the beaches and ride by the ocean. It's an unforgettable experience.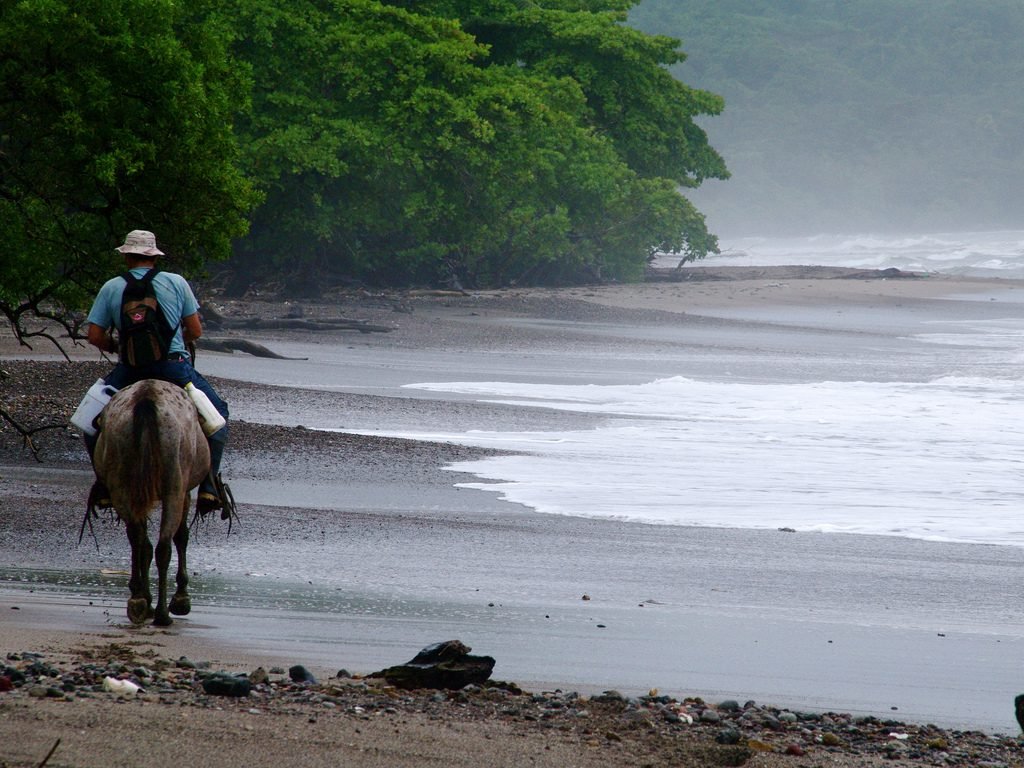 7. Visit Tabacon Grand Spa & Thermal Resort

Treat yourself to a world-class massage after a long day of surfing. People say there's an energy current between the nearby Arenal Volcano and the bungalow in the middle of the rainforest where you will receive your massage, so trust the power of nature to leave you feeling like a new person!




8. Hiking

A massage is not the only way to channel Arenal Volcano's energy, for you hyper-active souls, hiking the Arenal Volcano National Park is highly recommended. On the hills, once covered with lava, you'll find unique fauna and flora specific to a regenerating ecosystem. The park welcomes hikers from 8am to 3pm every day, so you'll still be able to fit in a sunset surf the same day!

9. Visit Venado Caves

As if Costa Rica didn't have enough to offer above ground, there's a whole subterranean world that you can explore! Venado Caves will surprise you with strange eyeless creatures, underground waterfalls and rivers, freaky spiders and the most amazing stalactites and stalagmites you've ever seen.

10. Zip Lining

Imagine the beautiful tropical rainforests, the rivers and the animals all from a bird-eye view. You can literally fly above Costa Rica and experience the incredible biodiversity while tearing through the clouds above!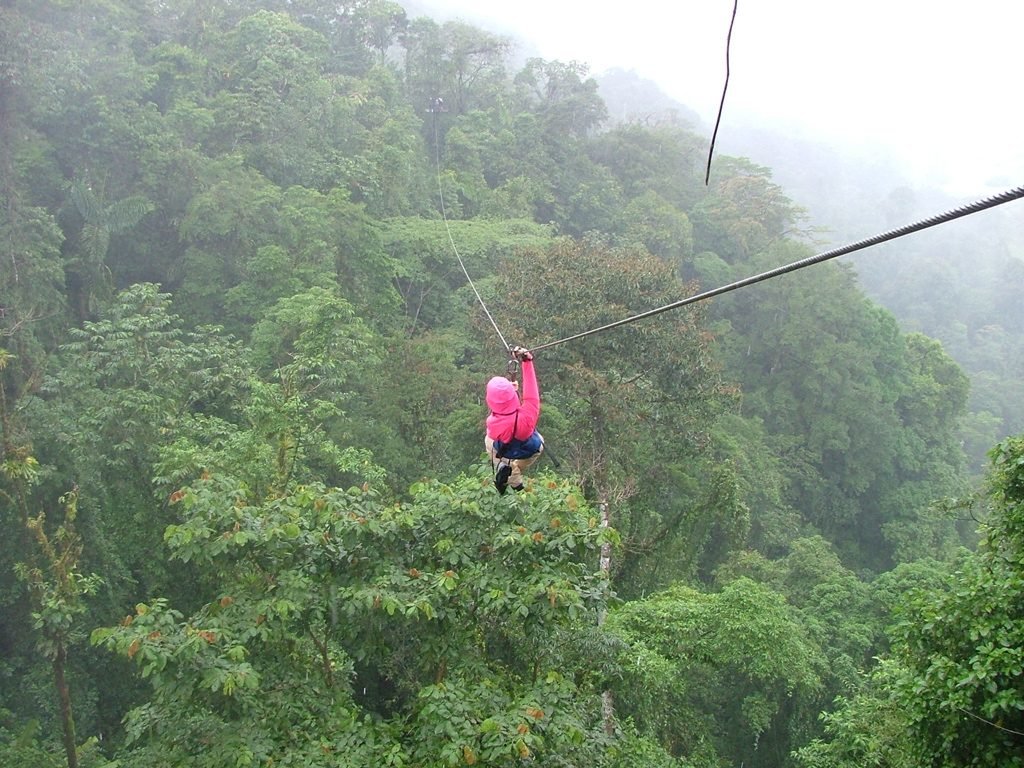 Why Costa Rica with Planet Surfcamps?
People don't buy their tickets to Costa Rica months in advance without reason. It's one of the most interesting places to visit if you're into surfing and nature. There's literally no place like it in the area, not with this variety of incredible fauna and flora. But let's not forget the super consistent surfing conditions. Sandwiched between the Pacific and the Caribbean, profiting of the Pacific trade winds and plenty of river-mouths, Costa Rica picks up good swells on both of its sides. The waves are reliable and not too huge usually, which is why the country is becoming increasingly popular with surf camps and schools.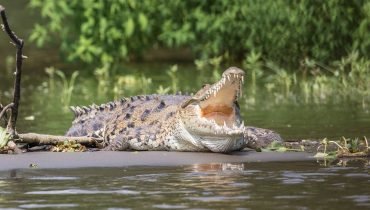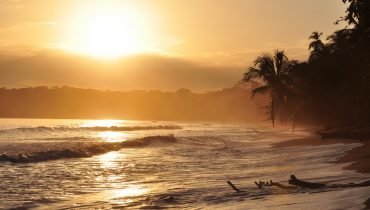 Costa Rica is rich in culture, rich in flora and fauna, but most of all, it's rich in waves, which is why it's the dream surfing destination for many. Well worth stopping by if you're in search of great spots to surf.