SURF CAMP MALDIVES -
Coming Soon!
Free Use of Surf Equipment
Licensed Multilingual Instructors
Dreams of Para-Para-Paradise
Best known for its luxury resorts and super rich tourists, the Maldives are slowly but surely opening their doors to the surfing community. The 1,190 coral paradise islands stretch over 90,000 km2 of clear blue water and form jaw dropping white sand beaches. Surf Camp Maldives is an amazing place for a deeply relaxing romantic holiday, but also for an unforgettable surf trip.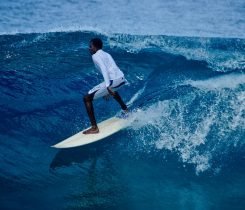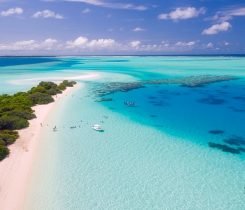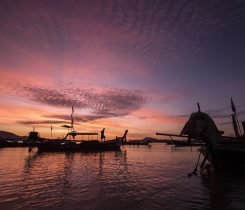 The possibilities in the divine Maldives atolls at least seem to be endless. You can surf, make a boat trip, pursue other sport activities above the water or deep down the ocean. If holidays mean something different to you how about relaxing in the most relaxed atmosphere you can find on this planet? It's pretty easy: Leave all the sorrows behind or - at a pinch - dump them in the crystal clear ocean.
Maldives Guide
Surfing Maldives - The Best Surf Regions and Spots
Travelling to and around Maldives
The History of Surfing in Maldives
Surf Events in Maldives
Culture in Maldives
Weather, Climate and Water Temperature
Food in Maldives
Top 10 Highlights in Maldives
Why Maldives with Planet Surfcamps?
Surfing Maldives - The Best Surf Regions and Spots
The Maldives is great for intermediate and advanced surfers with its left- and right-handers breaking over coral reefs and rocks. Here you can catch some cool waves that are a bit less intense than Indonesia, but they still often reach over 6 ft, so remember, respect the ocean!
The best surfing conditions in North and South Male Atolls occur between February and October. During the northern hemisphere summer months, the swells are also amazing in the Maldives but there's high risk of tropical storms, so you may want to skip that period between June and August. February to April have the best weather, usually the swells are super consistent and relatively big. North Male Atoll generally gets a bigger swell than South Male, but there are fewer people in the South, so you can pick and choose which conditions suit you more.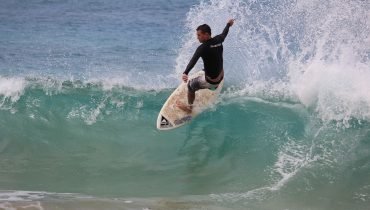 The central part of the islands - Meemu, Thaa and Laamu - produce the longest waves of the atolls and offer not-so-well-known spots that allow a more private surfing experience. This area is one of those MUST SEE spots in the Maldives, so be sure to ask your boat charter to take you there.
Huvadhoo Atoll has been described as the area with the most favourable surfing conditions in the atolls as it produces the biggest variety of waves and gets a pretty consistent swell. It's recommended to surf this area between March and May or between August and November. Surf trips and surf tour charters always stop by this place because it offers everything from cheeky barrels to hollow walls and long fun waves as well.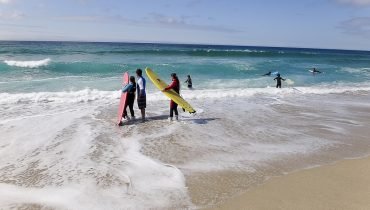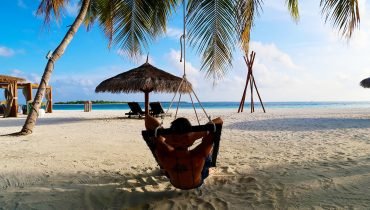 More and more people are becoming interested in surfing the Maldivian clear waters and the tourist crowd is actually attracting the locals too, so the surfing population is increasing at a fast rate. Despite this, there are still many secret spots that only the best surf charters are aware of.
Just because the islands are in the middle of nowhere doesn't mean they're not crowed. Surfers from Europe as well as Australia and New Zealand are the ones who visit most often. The bunch out in the water can be pretty crazy considering the increasing amount of surfers interested in the Maldives. Thankfully there are not enough locals surfing yet to "claim" the beaches as their own and they're more than happy to grant access to the most secluded of spots. Find out more on Surftravel.com.
ADDU ATOLLS
These atolls used to be home to a British Royal Air Force base back in the 70's, but when tourism became more popular on the islands many workers were employed as staff in the new luxury resorts because of their good English skills. The waves in Addu haven't really been surfed much as they're a bit intimidating for beginners mostly because of the sharp reefs and sharks.
AIR EQUATOR LEFTS - This spot is accessible only via dhoni ride (about 2 hours). The NW wind is offshore and forms neat barrels.
APPROACH LIGHTS - This wave is a popular one, right by the airport. You can expect high sets in this spot (up to 3m high,) so it's probably more appropriate for experienced surfers. It's accessible on foot from Equator Village and a paddle through the lagoon or simply by dhoni.
GAUKENDI BRIDGE - The rides on this wave are short and quite safe, especially in high tide. You should however be careful with the north side and stay in the peak or ride the left-handers.
KANDA MULI - In this spot you have to watch out for side winds, low tides and larger swells, as the reef is really straight. The best conditions to surf here are during a small swell and Northern wind that will produce surfable left-handers.
SHANGRI-LA - These may be one of the best waves in the Maldives, but access to them could be restricted to guests of the Shangri-La resort. This spot is good for all surfers with its easy right-handed reefbreaks. It's best on SE-SW swells during November-March.
THAA AND LAAMU ATOLLS
Laamu atoll and Thaa atoll are relatively non-crowded areas due to high cost of boat rentals, but they're becoming more popular for surfing each year. The pros of Thaa and Laamu are the long waves, the secluded surfs and tiny peaceful villages. Unfortunately, the waves are usually quite small and getting there can be expensive. The domestic flight isn't cheap and since there are no resorts around, there's no food or alcohol available.
BOWLING ALLEY - Bowling Alley is a fun reefbreak with a deep-water peak straight into the atoll.
ISDHOO BANK - The perk of this spot is that it's fairly uncrowded and you can easily access it with a surf charter. The best conditions to surf here is a S-SE swell and S-SW wind.
MACHINE - This wave is a right-hander and the best conditions to surf it are during an incoming tide that is ridable even in small swells.
MADA'S - This surf is a bit more tricky, so only head there if you're an experienced surfer. It's a short and sharp left-hander that breaks over a shallow reef and is best during a big swell and a NW wind.
ADONIS - Adonis is a mellow spot that welcomes all surfers. It's a right-hander that works best with N winds.
NORTH MALE ATOLLS
Not all islands get a good surf, but those facing S/SE get reefbreaks close enough to the shore. Many of the waves are only reachable via dhoni (the local boat.)
CHICKENS - Is a spot for the more experienced surfers with left hand waves and reef coral. As long as there's no SW winds, Chickens produces 10-second picture-worthy barrels that are a pleasure to surf for those who can handle them.
COKE'S / COLA'S - Coke's or Cola's is often thought of as the most difficult wave in North Male. It has a vertical take-off, produces a beautiful barrel and breaks on a shallow reef. Adding to that there are the strong currents, so this spot is best for experienced and strong surfers only. Despite the dangerous vibe, the area is often crowded and the amount of new resorts and guest houses seems to grow by the day.
JAILBREAKS Jailbreaks is a fun right-hander that most experienced surfers seem to enjoy because it's nice and long and breaks softly.
MALÉ - The capital of the Maldives actually has the highest population density in the world, so you can imagine this area is always crowded. A huge chunk of the locals surf and unfortunately they have quite the "stay away" attitude towards tourists. But there is always Raalhugandu, which is a super consistent and reliable surf. It's best on SE swells.
HUVADHOO ATOLL
Huvadhoo is an area that remained fairly secluded until quite recently (1993) when the first surf charters started including them in their surf tours. These atolls are only accessible by boat and are quite expensive to get to making the trip a bit of a luxury, but that's what makes them so appealing. The spots here get predictable monsoonal winds and remain mostly uncrowded.
LOVE CHARMS - This spot is amazing for all surfers and offers a variety of different waves. It can handle all kinds of swells, but works best in a lower tide when the wave breaks into 2 smaller sections. Love Charms produces long left-handers that break over a rock and reef bottom.
TWO WAYS - Two Ways is just next to Love Charms and as the name suggests, the wave breaks two ways. The right tends to be better though with its long rides and deep water. This spot is recommended to intermediate surfers.
TIGER STRIPES - Named after the stripey patterns in the coral reefs, this spot attracts a pretty big swell. The wave has a tricky take off, which is why it's better suited for experienced surfers, but it works well with any kind of tide, S swell and N wind.
AIRPORTS - During a strong S-SW swell and Northeastern wind this spot will produce long lefts.
ANTIQUES - Antiques are mellow and easy right-handers, which are suitable for all surfers, but unfortunately are not too big.
Many surf spots can be reached easily from Surf Camp Maldives by boat.

Travelling to and around Maldives
BY AIR
There is no other way really to get to Surf Camp Maldives than to fly in. Male Ibrahim Nasir International Airport works with most international airlines such as SriLankan Airlines, Qatar Airways, Emirates, Etihad Airways or Singapore Airlines
The ticket prices are rather constant all year, but the earlier the flight is booked, the cheaper their price. We recommend looking at travel websites like
There's also the option of flying domestically between the 4 airports in Maldives, but for this you may have to hire a private charter. In general, it's a really long flight from most places surf tourists come from (Europe and USA,) it's a 30h trip from California! So you better be prepared and really want to come here.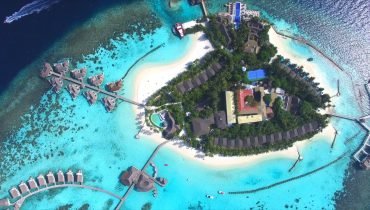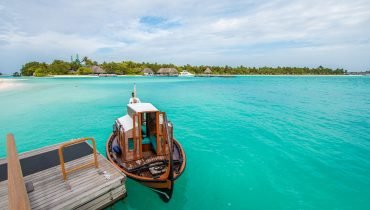 BY BOAT
There are no regular boat connections between the Maldives and the mainland, but you can book surf charters and surf spot tours. Price varies depending on the standards you expect, but generally it's more expensive to stay on a boat than on land. Access to most waves is only possible by a dhoni ride (local water taxi).
The History of Surfing in Maldives
The story of surfing's birth in the Maldives is a charming one. Two Aussie surfers, Tony Hussein-Hinde and Mark Scanlon had boat trouble in the 70's precisely in the North Male region. They figured the reefs would make perfect waves once the winds changed, and they were right. They both initially stayed in the Maldives to surf. Tony found the love of his life on the islands and Mark surfed alone for a couple of years, but later returned to Australia to share his secret spot.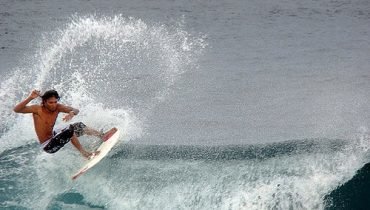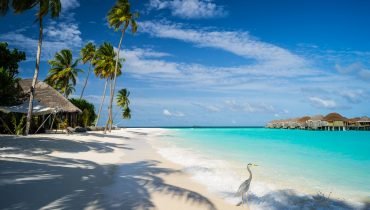 Tony, in love with the Maldives, started Atoll Adventures in the 90's - a surf tour agency. Over time, more agencies like this have opened, there have been boat trips and surfing camps organised which are a huge contributor to Maldivian economy. Check out Surfline for more infos about the history in Maldives. Get more information about the birth of surfing in our little History of Surfing.
Surf Events in Maldives
Maldives is not famous for the highest amount of crazy surf events on earth. Still there are three happenings that we shouldn't deny you.
O'Neill Deep Blue Open WQS contest, that brings pro hopefuls surfers every June
Surfing Champions Trophy August 7-13th, 2017
Regular surf music sessions at resorts all around the islands
Culture in Maldives
Even though the official language in Maldives is Dhivehi, English is very common amongst locals. Maldivians write their texts from right to left, contrary to most world countries. Arabic culture has had a huge influence on the Maldivian lifestyle because of the Islamic colonisation and conversion in the 12th century.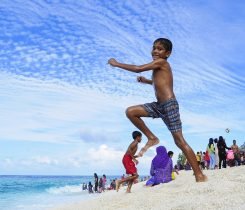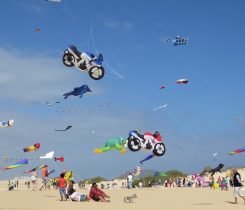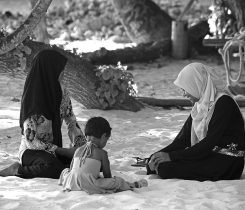 In terms of culture tourism, most Maldivian festivals that visitors get to see are related to religion (predominantly Islam) but there's also other events that are linked to old traditions like the kite flying festival. There are also a couple of events that really make you feel the age of the culture, but tourists rarely get to experience those as they include a ceremony to name a newborn (Mauloodhu) and the circumcision of a male child. During these ceremonies a traditional meal called Keyn is served. It's made up of a few courses including rice and curry dishes, salads, fish and fruit. The interesting part is that the food is to be eaten with your hands, but curiously, only with your right-hand fingers. Of course, at the Surf Camp Maldives, you can eat in every way you want.
Maldivians are actually really good at granting access to education - there's a 98% adult literacy rate, but their laws and traditions are completely different from the Western world. The Maldives have very strict Islamic rules and unfortunately are not very tolerant. Tourists are supposed to respect and obey traditions - no alcohol outside resorts, no pork, fasting during Ramadan, no skinny-dipping or nudity on any beaches.
Weather, Climate and Water Temperature
The Maldives is a group of atolls (coral formations) located in the Indian Ocean just East of India. The climate of the Maldives is quite hot and humid throughout the whole year (on average 27 degrees) and is determined by two totally different monsoon cycles. Generally the monsoons are quite mild and not as strong as in neighbouring countries, but between June and August it's possible to experience tropical storms. The winds tend to be softer throughout the atolls, although at times they can pick up really quickly and unexpectedly. A distinction can be made between the dry and wet monsoon season. November through April the Maldives get a dry season, which is arguably the best time to visit, and then there's the wet season May through October.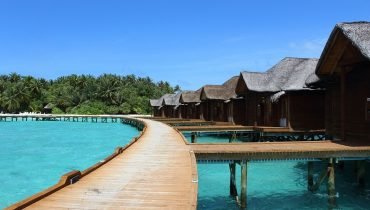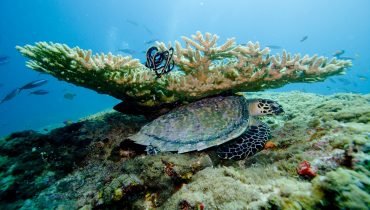 In surfing terms, the best conditions occur from March to October when the swells are biggest and most reliable. During this period the winds are mostly offshore and the swells are S/SE. The waves themselves vary across different areas of the atolls, but in general they reach an average height of 6 ft. The reefs produce all sorts of breaks, long and short rides, sometimes (if you're lucky) you will find some barrels but smooth clean waves for the less experienced surfers occur as well. Everyone can find something suitable for his or her surfing level.

Food in Maldives
Traditional Maldivian food is mostly based on fish, as the fishing business has been the second largest contributor to the country's economy for centuries. The poor soil quality in the Maldives doesn't allow for many vegetables and fruit to be grown, so they're not that abundant in a traditional diet, but increasing amounts are being imported from other islands and from India. Fish provide the most important proteins and rice serves as a base for most meals. Any products that can't be grown or produced on the islands are imported from India and China mostly. If you're a fan of fish dishes you will love the stay at Surf Camp Maldives. If not, there are plenty of other options.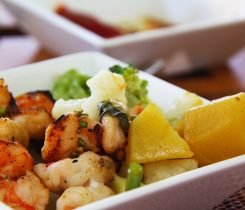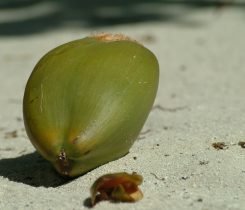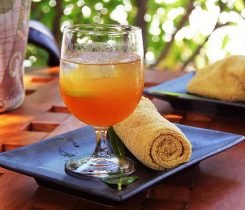 Drinking alcoholic beverages is not permitted outside of the resorts, but Maldivians make their own special concoction called raa, which is a brew sourced from palm trees. Meat consumption is also very rare, actually some people only eat meat (other than pork due to the Islamic tradition) on ceremonial occasions.
Top 10 Highlights in Maldives

1. Diving

Fotteyo Kandu, Kuredu Express, Okobe Thila, North Male Atoll, Kandooma Thila, Broken Rock and Kudarah Thila are all pretty famous spots for looking at breathtaking coral reefs and hundreds of types of fish. You can book a trip here on Padi.com.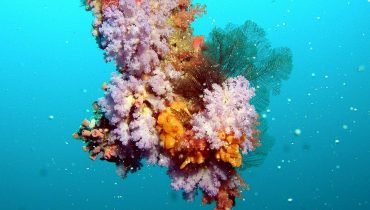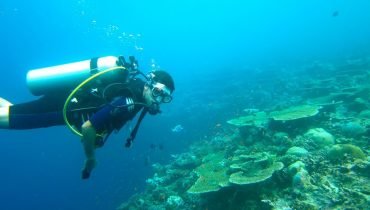 2. Whale Shark Watching

The largest fish in the ocean is relatively common around the Maldives atolls. Apart from this, the whale shark is on the red list of endangered animals and is a rare natural spectacle. You can book a whale shark watching tour here.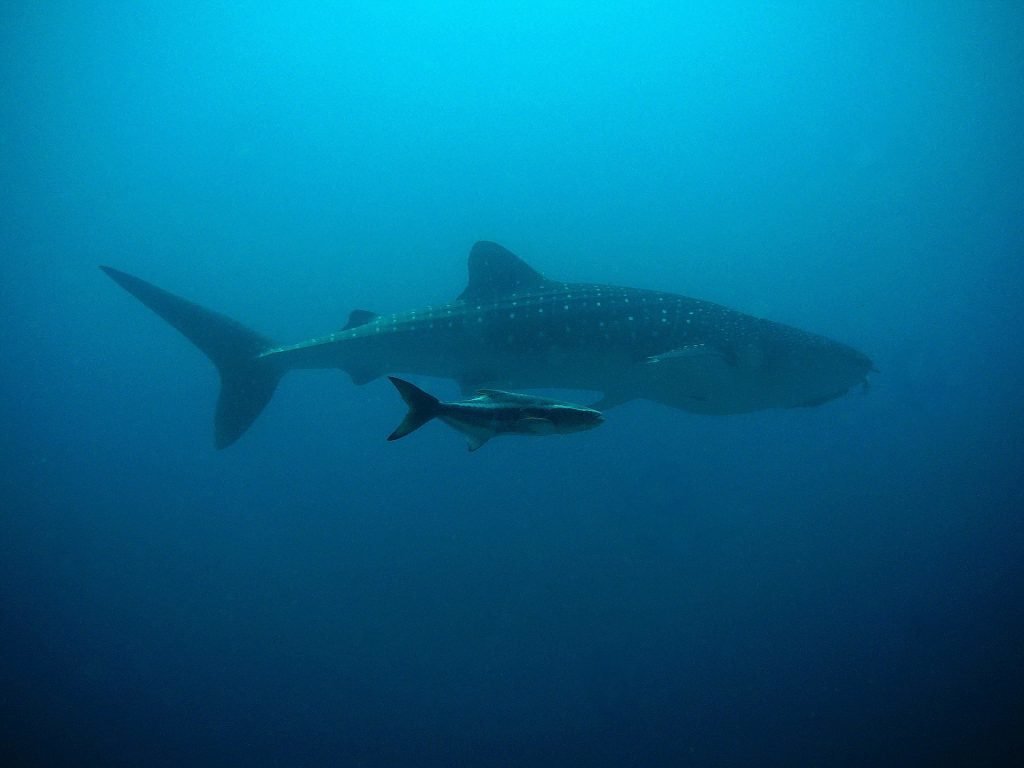 3. Boat Trip

A boat trip is undoubtedly the best way to explore the Maldives. The possibilities are wide. You can choose between several boat types, charter types and of course routes. The Maldives offer a large area to sail, surf and savour. You can get a whole bunch of information in our Boat Charter Guide.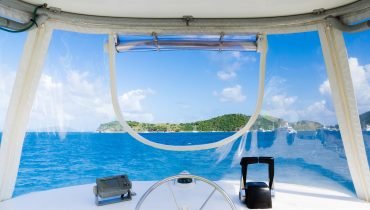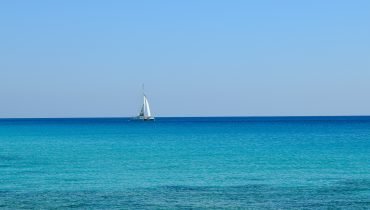 4. Dolphin Watching

There are only few things that make people happier than watching the playful creatures surfing waves and do crazier airs than Gabriel Medina and Filipe Toledo together.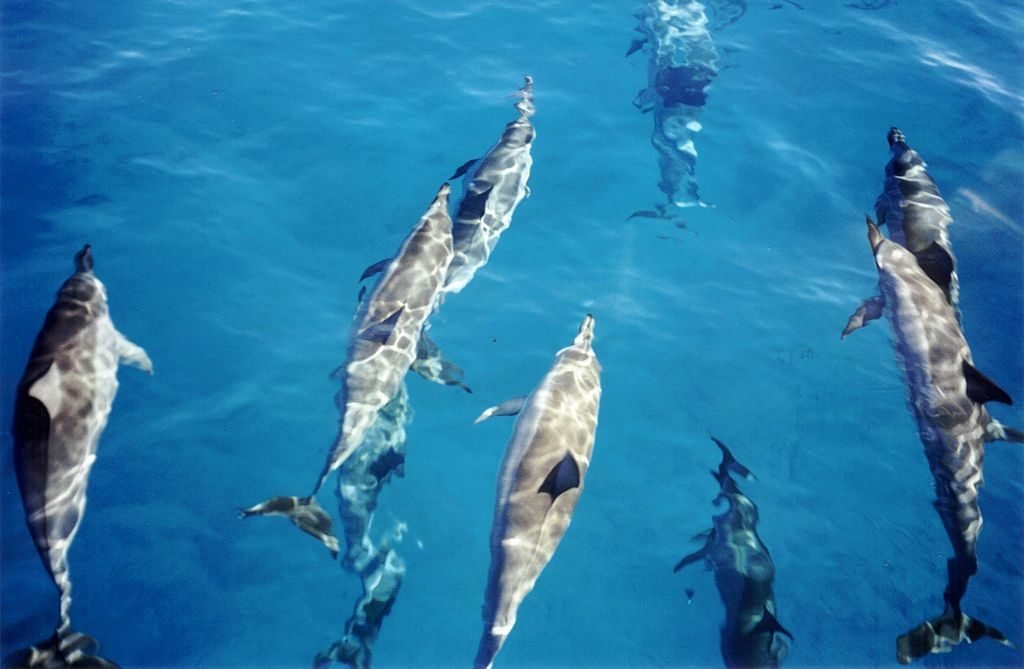 5. Stand Up Paddle

Paddle, Relax, Paddle, Relax.. There are lots of beautiful lagoons without any incoming swell. Nothing that stands in the way of a chilled stand up paddle. Perfect to free your mind!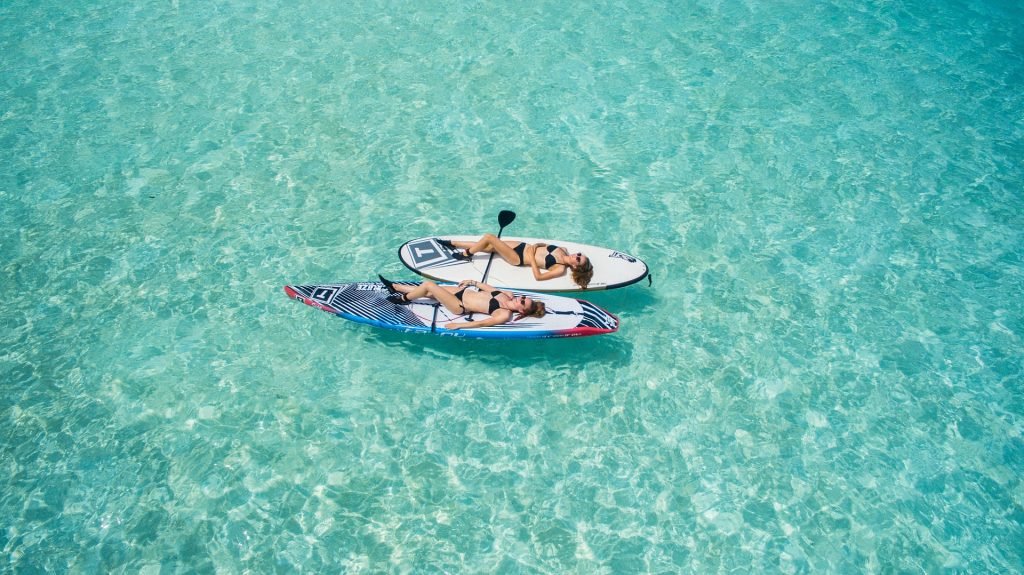 6. Balinese Massage in Maldives

If you're ever sore from surfing, this is exactly what you need. This type of massage is meant to calm joint and muscle pain.

7. Sunset Dinner

the Maldives are a super romantic location, so if you're lucky enough to visit with your significant other, make sure to include a wonderful sunset dinner in your schedule.





8. Flight over the Islands

They look magical from the land, so just imagine what they're like from above!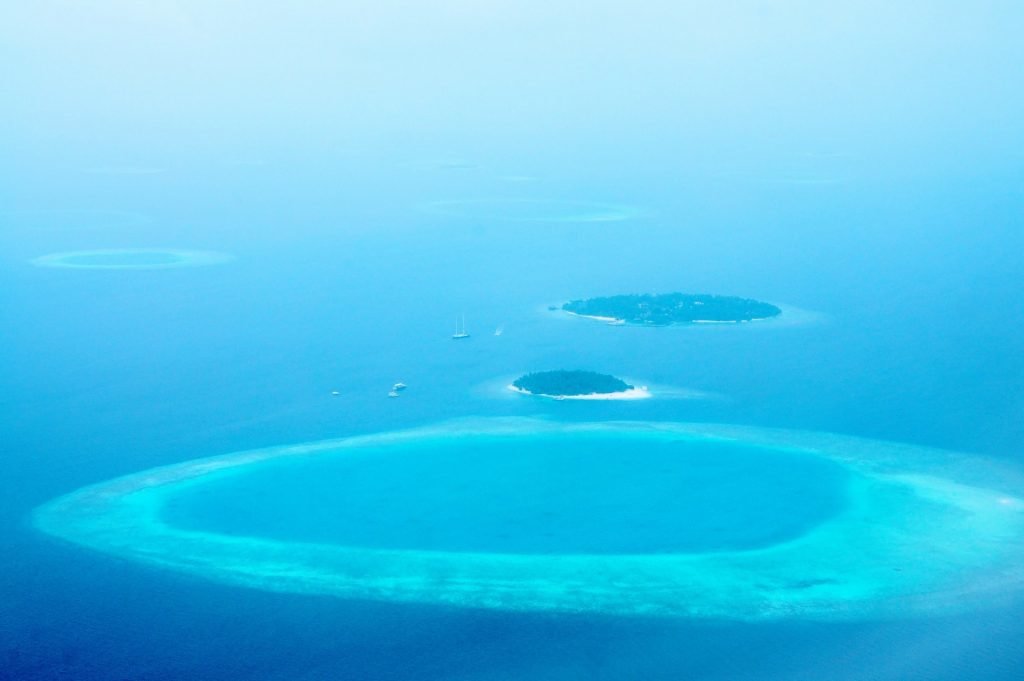 9. Visit the National Museum in Malé

Amazing architecture outside and interesting artifacts inside. If you're in the capital anyway you should pay a visit to the museum. You won't regret it!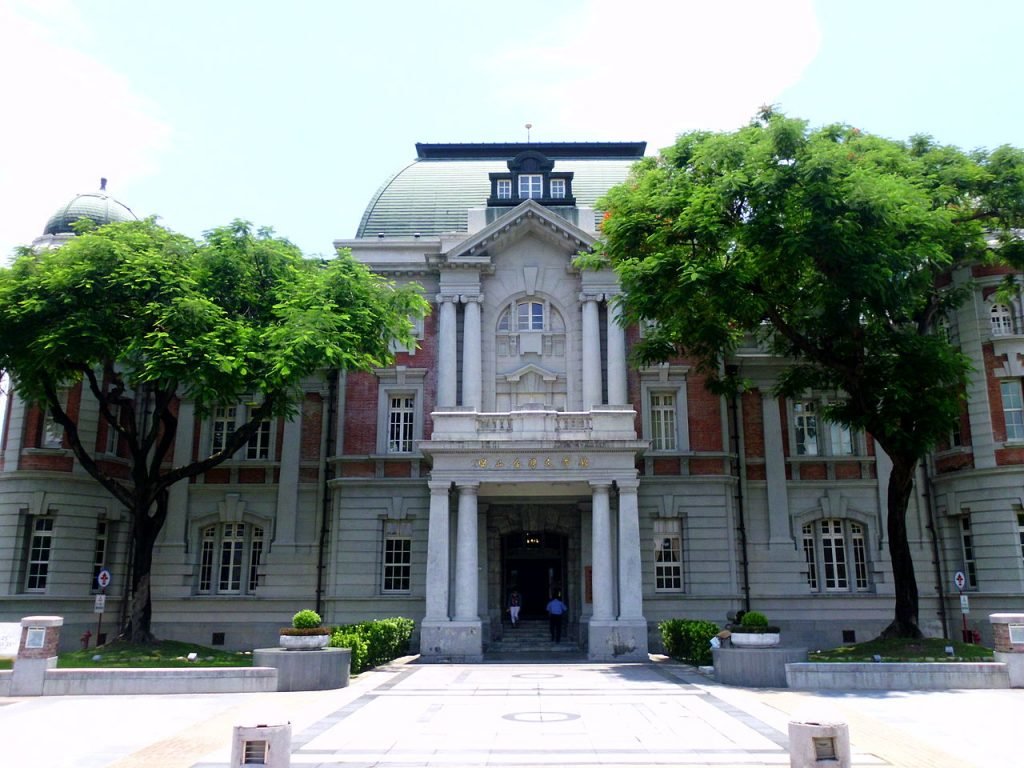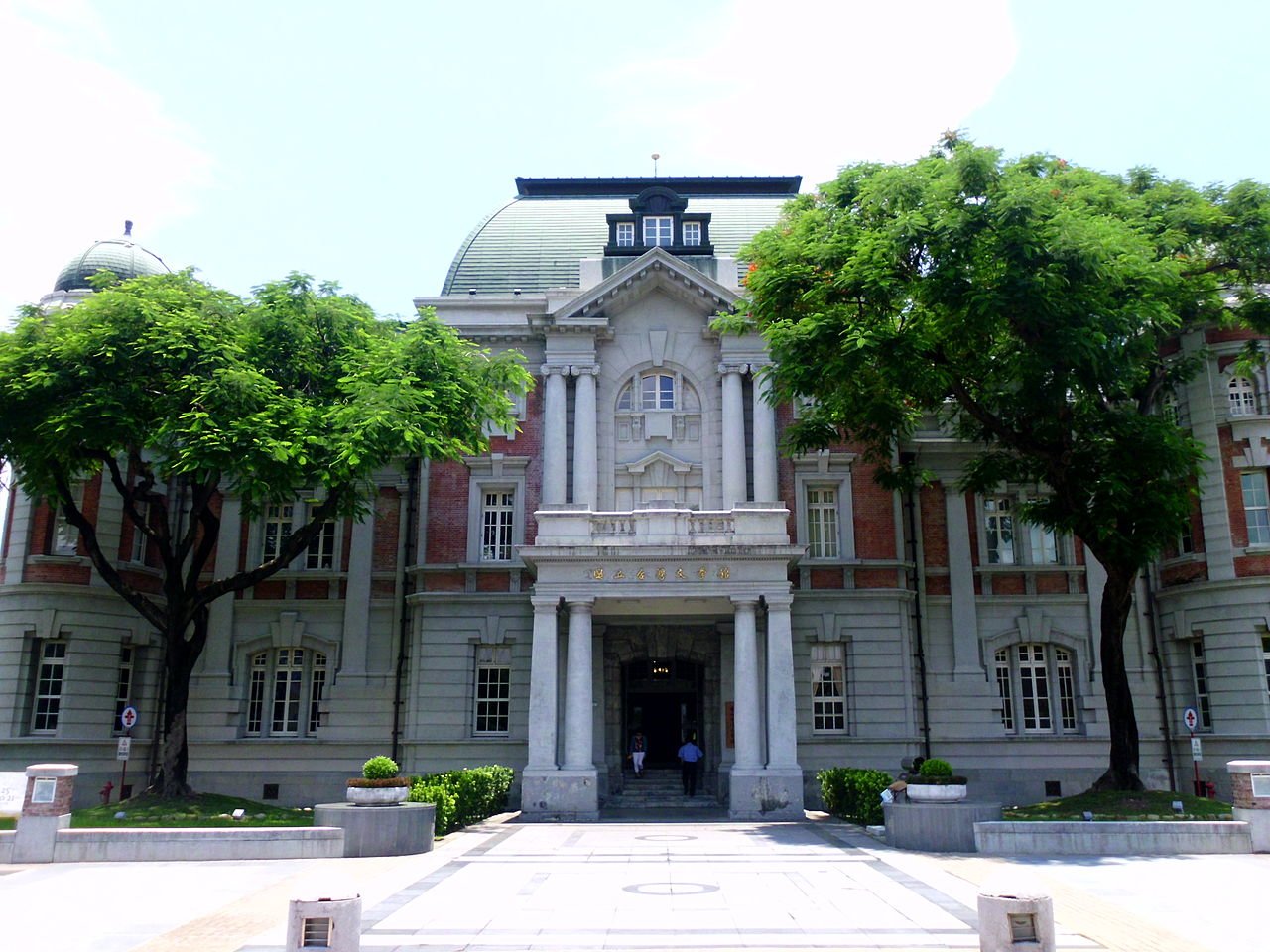 10. Fish market in Malé

Another highlight in Malé is the fish market. Obviously you should like fish, otherwise the dench could discourage you to stay any longer. But don't worry: The fish is fresher than any fish you get at home - unless you live by the sea.

Why Maldives with Planet Surfcamps?
If you google "Maldives" and just take a look at any picture you will probably get an answer to your question. The breathtaking sights, white sand beaches, crystal clear waters, impressive marine life, fantastic surf conditions and that whiff of luxury in the air are all reasons to set up camp here.





Our qualified surf instructors at Surf Camp Maldives will make sure you're safe in the water and they'll definitely give you the scoop on the best spots to surf.