Surf Camp 25+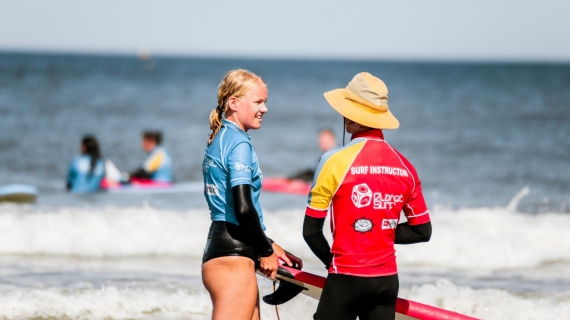 Surf camps for young and active adults
You re 25 years old or older and would like to go on a surfing holiday where you meet people your age? You have always wanted to learn how to surf or are already infatuated with this sport? Then you will find exactly what you are looking for in our Surf Camp 25+! In our camps, you will, without a doubt, have a unique and unforgettable vacation!
Surf Camp 25+ for beginners and intermediates
Our experienced surf instructors, who are also life guards and give lessons in English, German and Spanish, divide you up into groups of maximum 8 people for the surf lessons at the beginning of your stay with us. According to you skill level, the right spot, times and training focus is chosen for you. So, no matter if you already have some experience and want to improve on turning or it is you first time on a surf board, we try to make the most of your potential. Furthermore, in our camps in France and Cantabria, the north of Spain, you can decide for yourself if you would like to book 14 or 24 surf lessons per week. Would you rather have a more relaxing holiday reading and sun bathing or a real sport vacation counting on the fact that even muscles you didn't know existed are going to be sore? Of course, with both options, you have the surf material at free disposal all day and can jump in the water to catch some waves any time you want.
Pure relaxation in our Surf Camps
In our Surf Camp 25+, we take care of everything to ensure you can spend a relaxing holiday. Our team is always ready to help and also offers activities like yoga, parties or volleyball tournaments for you to join. It's for sure never boring in our camps! Of course, you are also always welcome to come skating with us, go to the beach, chill at the camp or go out to party with us. Like this, you will definitely spend an unforgettable holiday at our Surf Camp 25+!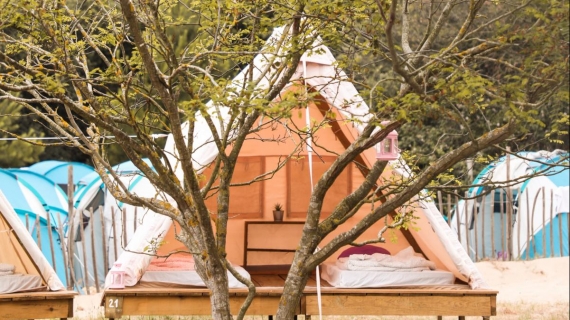 Nature at its best at our Surf Camp 25+ at the Atlantic
If you choose one of our surf camps at the Atlantic as your next destination, because you would like to spend time at the French or Spanish Atlantic coast, you can look forward to a real camping holiday. You haven't been camping in a while and maybe you are scared that your back is going to hurt a lot after one week of sleeping on an air mattress? No problem! In our fancy camps in Le Pin Sec, Vieux Boucau or San Vicente de la Barquera you will find spacious glamping tents, upon request even with a comfortable mattress and freshly washed bedding, awaiting you. Who doesn't enjoy camping like this?
Endless summer at our Surf Camp 25+
If you prefer laid-back hostel atmosphere, would like to take a trip to a different continent or want to surf in winter, even then you'll find the right place with us! Whether you prefer Fuerteventura, Morocco, Bali or Sri Lanka, we offer Surf Camps 25+ in all those countries. Besides surfing, these are great destinations to escape the European winter, relax by the pool, taste local dalicacies and meet people from all over the world. Regarding the surfing, these destinations are awaiting you with a variety of different spots, which are chosen due to conditions and your individual skills. So, you can look forward to exploring different cultures and to sharing aims and progress with people your age who are also active and into surfing!