Surf Camp Spain - San Vicente de la Barquera - from 400 €
Surf Camp Spain
12-22 surf lessons/week, 7-14 days accommodation, and surf equipment free to use.
Surf Camp Accommodation
Two people share a four-person sized tent with wooden floor, mattress and bed sheets
Surf Camp Catering
Full board with fresh and healthy meals to fuel your surfing progress. (incl. dishes)
Surf Camp Yoga
Free yoga sessions, to complement your surfing. Improve your flexibility and relax your muscles.
Surf Camp Activities
Partying, yoga, skating, volleyball, hiking, shopping and much, much more!
Surf School and Surf Equipment
Large range of surf equipment, from boards, to wetsuits, to wax. We've got all you need!
Surf Lessons
Multilingual and licensed surf instructors. Maximum of eight students per instructor to ensure both quick progress and your safety. Lesson programme includes surf theory units.
Location and Beach Proximity
80m from the beach and closest surf spot. 30m from restaurants, bars and supermarkets. 800m from the town centre.
Surf Holidays
Runs July – August. Minimum age 18 years. Average age 18-35 years.
Transportation and Arrival
Bus transportation can be added to your booking. Cheap flights available from all over Europe. Shuttle service available from the nearby airport of Santander. A good bus service is also available to San Vicente from Bilbao airport.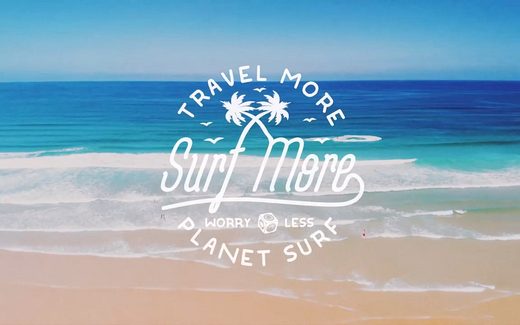 The Perfect Location and Atmosphere - Our Surf Camp in the North of Spain
Our summer surf camp in Spain is situated in the small town of San Vicente de la Barquera, in the region of Cantabria, just a 45-minute drive West of Santander. San Vicente sits beneath the mountains, amidst the rugged scenery of Northern Spain, at the estuary of a river. It's a far cry away from the touristic hotspots of the Costa del Sol. The landscape within which our surf camp is set has so much to explore: beautiful golden sand beaches, great waves, stunning views, authentic Spanish culture, a rich history, delicious fresh seafood, and epic parties.
The surf camp itself is just 80m from the closest beach and our main surf spot. There are also several other beaches close by too. Our tents are set amongst plenty of greenery, providing a relaxing escape from everyday life and plenty of shade if you wish to escape the hot midday sun.
However, such a close proximity to the surf doesn't mean that the town isn't accessible. There are supermarkets, bars and restaurants just 30m from our camp, and the town centre of San Vicente de la Barquera is just 800m away.
The impressive scenery, sandy beaches and surf-side location combined with the Spanish flair of San Vicente so close by, makes our summer surf camp in Spain the ideal place for a surf holiday! Come experience the magic of Northern Spain for yourself at our surf camp this summer!