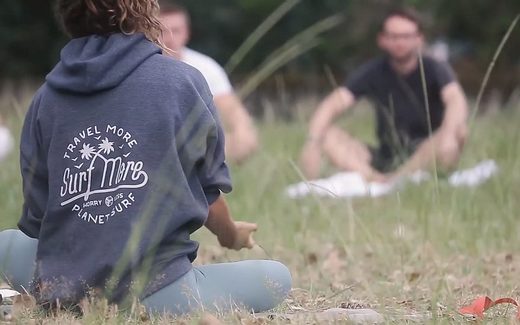 Yoga at Our Surf Camp in San Vicente
At our Surf Camp in San Vicente de la Barquera we run yoga sessions each day to complement your surfing. Whether you've never tried yoga before, or you're a seasoned pro, our yoga instructor would love you to join them in their daily practise. Stretch out and relax!
Yoga and surfing go hand in hand. Yoga provides relaxation, stretching and strengthening of any muscles aching from surfing. Furthermore, the practice of yoga offers improved flexibility and balance, both of which aid your performance in the water.  Leave any stresses and worries behind and unwind in our yoga classes!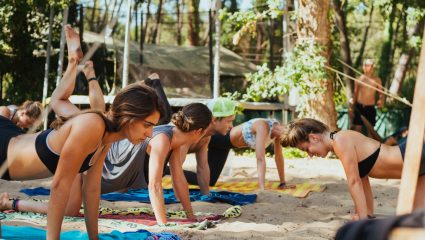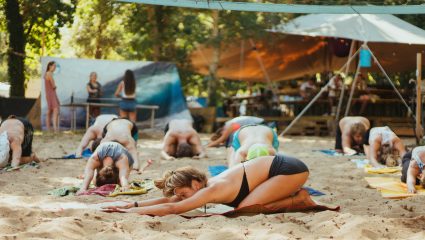 You can sign up to the yoga sessions in camp.