SURF CAMPS ASIA
Ripping Waves from India to Indonesia
Asia is as beautiful and traditional as it is diverse and vibrant. With an area of over 44 million square kilometres, it is the largest continent on Earth - for reference, Asia is almost twice the size of North America and 125 times the size of Germany. Hence some difficulty in describing the area as a whole; everything from the weather, climate, scenery, culture, languages to cuisine varies across regions. However, if there's one thing that can be said about Asia, is that it offers endless opportunities for surfers, eg our Surf Camps Asia.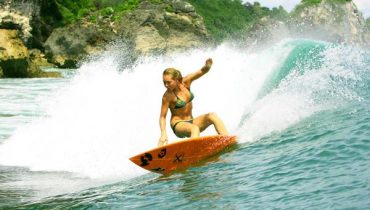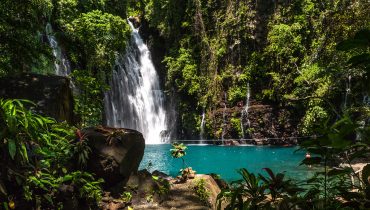 South East Asia is arguably the most famous surf region in the world, supplying surfers with infinite swells, an almost tropical climate and warm waters. Everyone's heard of Indonesia, the surfer's paradise, but have you ever thought about catching waves in India? What about Sri Lanka? And the Philippines? Have you heard about the surf in Cambodia, Vietnam, Japan or even Korea? We think there is way more to Surf Camps Asia than its most famous spots, so welcome to Planet Surf Camps Asia Guide.

Planet Surf Camps Asia Guide
Surfing in Asia – The Best Regions and Spots
Top 10 Surf Spots in Asia
The History of Surfing in Asia
Surf Events in Asia
Food in Asia
Top 10 Highlights in Asia
Why Asia with Planet Surfcamps?
Surfing in Asia – The Best Regions
INDONESIA
Indonesia is located in Southeast Asia and spreads over Lombok, Bali, Java, Sumatra, Sumbawa and over 17,000 other islands atop the warm waters of the Indian and Pacific oceans. This immense island state is not on every surfer's bucket list without reason - it's the countless beaches, waves, delightful weather and perfect surfing conditions that attract all the attention. See for yourself just how breathtaking Indonesia can be.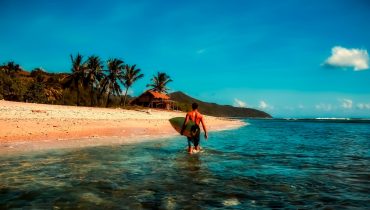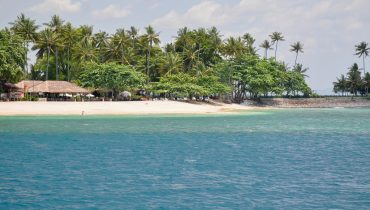 Indo's most famous island amongst surfers is the wonderful Bali. Just 8 degrees south of the equator, Bali charms with warm temperatures all year round and an incredible array of marine biodiversity. The island is mostly Hindu and is well known for its rich history and beautiful local art. Even though the island will enchant with its many qualities, perhaps the most significant is the epic surfing conditions it offers. The best surf spots are located on the southern coast of the island and are home to many world-class waves and gorgeous white beaches lined with palm trees. For a closer look into Bali's surf life visit Surf Camp Bali.
Just a stone's throw away from Bali is Lombok, a green gem amongst the Indonesian islands. Lombok is a peaceful island where nature is the highest power and there's plenty of secluded spots not yet exploited by man. Surfing in Lombok is pretty spectacular and relatively uncrowded. The surf is consistent throughout the whole year, the scenery is out of this world, the food and accommodation prices are refreshingly low and most spots haven't yet been affected by mass tourism. An amazing thing about Lombok is that there is a nice variety of breaks that are suited for different leveled surfers, so you'll definitely find something for yourself. Sounds good? Check out Surf Camp Lombok.
MALDIVES
A bit further to the West, on the Indian Ocean is the Maldives. Best known for its luxury resorts and super rich tourists, the Maldives are slowly but surely opening their doors to the surfing community. It's an amazing place for a deeply relaxing romantic holiday, but also for an unforgettable surf tripintermediate and advanced surfers with its left- and right-handers breaking over coral reefs and rocks. Here you can catch some cool waves that are a bit less intense than Indonesia. More and more people are becoming interested in surfing the Maldivian clear waters and the tourist crowd is actually attracting the locals too, so the surfing population is increasing at a fast rate. Despite this, there are still many secret spots that only the best surf charters are aware of.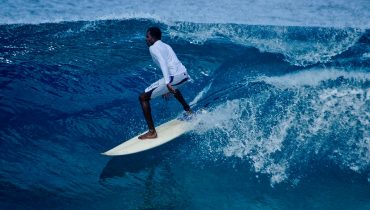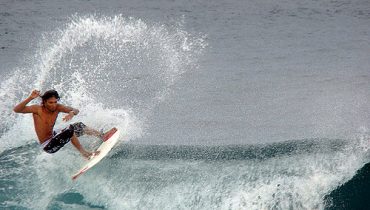 SRI LANKA
Sri Lanka, or "The Teardrop of India," is located in Southern Asia, just under India. Its natural beauty comes from its amazing tropical rainforests, dreamy landscapes, sandy beaches, rich cultural heritage and the world-class waves, which make Sri Lanka a perfect touristic place for surfing and holidays. People from all over the world come to surf Sri Lanka's waves and go on adventures around the island, exploring the giant Buddha statues and the mysterious jungle. Nowadays, surfing is an important part of the islanders' lives and Sri Lanka even hosts some surfing events and competitions. Even though it's not exactly the most famous surfing destination quite yet, the island is becoming increasingly popular with surf camps and surf schools as tourism takes on a bigger role in the local economy.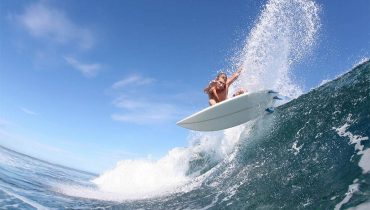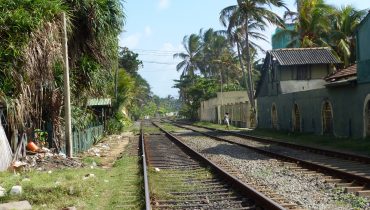 JAPAN
When you consider a surf holiday, Japan may not be the first destination that comes to your mind. We get it, it's not as well known as Indo and perhaps not as luxurious as the Maldives, but Japan is like a whole new world worth exploring. Four main islands between the waters of the Japan Sea and the Pacific, a complex and extensive coastline full of bays, inlets and river mouths, a fascinating diversity of swells and breaks and a climate like no other. Most of the famous surf spots are on the Pacific side of the islands where (especially on the southern islands) there's an inviting tropical climate and water temperatures are pleasantly warm. But if you're brave and a cold surf and thick wetsuit don't scare you, the Japan Sea is quite famous for its icy barrels occurring in the winter season. One thing is for sure, Japan is the kind of place made to suit every kind of surfer, whether you want a peaceful,
bath-warm beach break or a gnarly freezing cold barrel, it's definitely worth visiting. Check out these amazing Japanese waves if you still find it hard to believe.





INDIA
India is arguably most famous for its cultural heritage, historical and architectural treasures, but did you know that its coastline is 7,517 km long? Now imagine just how many potential surf spots you could find there. The Indian peninsula receives swells both on the East and West coast and altogether there is about 200 river mouths available for surfers. Small clean waves can be surfed all year round, but May through September is a different story. During this time, perfect offshore winds pick up, the waves become intense, glassy and reach heights of 4-5 meters if not more. Surfing in India will certainly be an unforgettable adventure - the conditions could be pretty rough, most of the spots are not easily accessible, they require a lot of paddling and exploring. It's a sort of 'glass half-empty' or 'half-full' situation, because depending on your mindset, surfing India could be enormously challenging or extremely rewarding - or both! However you choose to look at it, India is still plentiful in so many aspects: hundreds of quality surf spots, a history and culture rich like few others and a cuisine known and loved by all. Watch this amazing video and see for yourself how raw and beautiful surfing India can be.
PHILIPPINES
Between the South China Sea and the Philippine Sea and over 7000 islands to choose from, the Philippines can offer an incredible surf often compared to that in Indonesia. However, unlike Indo, the Philippines are still pretty much 'untouched' and there's plenty of unexplored islands with beautiful beaches and unbelievable waves, perfectly suited for our Surf Camps Asia. Here you'll enjoy the world famous Cloud 9 barrels, but if a smoother surf is what you're after - don't fret! May through September the sea is very calm, almost flat and what's great about the Philippines is that even though they're quite an exotic destination, they're pretty affordable, not so say cheap. Surfing instructors and board rentals are easily available and there is plenty to explore outside the beaches too!
KOREA
For all the adventurers out there seeking to find something completely new and exciting, Korea is just the place for you. A bit hidden in the shadows of Japan and China, Korea has such an interesting history and culture ready to be discovered and shared. It also has a pretty European climate with four distinctive seasons, which most potential tourists don't realize. Access to North Korea is still a bit more challenging, but lucky for surf addicts, South Korea welcomes surfers with open arms. During most of the year the surf on the Eastern coast is capricious and windy, but South Korea receives powerful swells due to tropical storms in the winter season. It's the winter surf that's most popular here, the waves get pretty big and do well with adrenaline junkies.
CAMBODIA
East of India, nestled between Thailand and Vietnam is Cambodia. Just like many other Asian countries it's monsoon dominated, so the climate is warm all year round, but rainy season tends to cool the temperatures down slightly. The Southwestern side of Cambodia borders with the Gulf of Thailand, which delivers small but sweet swells to the local beaches from time to time. Cambodia is a wild card, it's not very well known and surfing hasn't really taken off as a big sport quite yet. If huge barrels and a surf town vibe is what you're after, then Cambodia may not be for you. It's rather one of those places that you just want to find, explore and treasure like a little gem.
VIETNAM
Vietnam is a fascinating place to surf with a lot of potential. American soldiers surfed Vietnam back in the 60's and the sport's popularity has been growing ever since, albeit quite slowly. Vietnam attracts with an exotic vibe, warm temperatures and very friendly locals. The waves here are soft and rather pleasant with reliable winds, so similarly to Cambodia, if you're an advanced surfer, you may reconsider. But otherwise, warm sunny days, lush nature and easy waves are waiting for you in Vietnam!
THAILAND
Just next door to Cambodia is the wonderful Thailand. Besides the mouthwatering food that you'll get to treat yourself to, Thailand offers stunning beaches, palm trees, warm reliable weather and beautiful surf. Even though it's more popular with tourists that its neighbours, secluded beaches with amazing breaks begging to be surfed can still be found even in the more crowded areas. Thailand provides surfers with quality surfing conditions, but it's less crowded than Indo and cheaper than Sri Lanka, which makes it a perfect destination for a surf holiday, but also for a relaxing trip in a tropical climate. If you're still undecided, just think how amazing a Thai massage would be after an intense day of surfing!
CHINA
Anyone who thinks China has and does everything - you're absolutely right! When you imagine China, you think of buzzing cities, busy streets, intense cultural tourism, but do you think of surf tourism? China has 14,000 km of coastline plus several islands such as Hainan or Taiwan, which have been surfed by the Japanese and Aussies for years. On the mainland, surfing is just starting to grow in popularity, but the Chinese lucked out in terms of surfing conditions, so it's only a matter of time until it becomes a bigger sport. Most surfers visit this vast country between November and February and stick around for a few weeks around the coasts, but China is over 9.5 million square kilometers of historical, cultural and architectural treasures worth discovering. So if possible, extend your surf trip and enjoy the richness of culture and knowledge that there is to gain from this incredible country, if you can manage to stay away from the waves that is!

Top 10 Surf Spots in Asia

1. Kuta Beach, Bali

Kuta is the beach where Balinese surf culture began and it so happens that it's only about 40 minutes away from Planet Surf's camp in Canggu. Its fame means that it can get crowded sometimes when locals and part-time surfers share the waves, but luckily this spot is very generous. Kuta is the perfect place to absorb the full load of Bali's surf culture and it's a versatile spot for every surf level. On good days, the Kuta Reef offers a world-class left with waves ranging from 1 to 8ft. This beach break works best with Eastern winds and a S-SW swell. For those searching for more intense waves, just North of Kuta is Canggu, where Surf Camp Bali is located. This spot offers a consistent swell and high quality waves. There are three main breaks that can be surfed all year round, but they do work best at high tide, NE winds and a SW swell. In these favourable conditions, the waves are a fun 3-10 ft.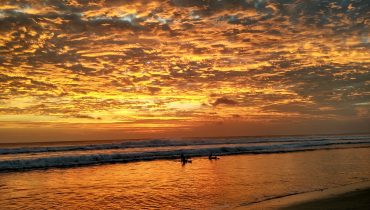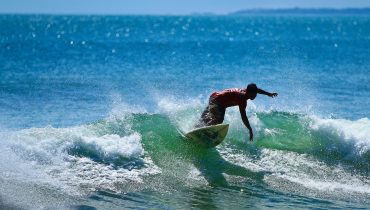 3. Desert Point, Lombok

Aka "Best Wave in the World," as decided by Tracks magazine's readers is a legendary break with famous barrels that unfortunately are pretty tricky. You may get weeks with no waves at all, but you may also get 10-20 second long barrels that are guaranteed to be worth the wait. The waves break left over a reef bottom and the best ones occur mostly from May to October. Surfing this break is a surfer's dream, but that doesn't mean it's easy. It requires very specific conditions (Swell SW, Size 5 - 15ft, Wind SE, Tide Mid - Low,) but even then it's really sensitive to tide changes, sometimes you'll get a huge swell, but the ocean will still be pancake flat. This break is recommended for experienced surfers and spectators only.

3. Arugam Bay, Sri Lanka

This is the most famous wave you'll hear about if you ever find yourself searching for a surf spot in Sri Lanka. Its popularity is mostly due to the fact that it has something to offer for every kind of surfer, advanced or beginner. Not to mention the amazing sandy beaches and the chilled local vibe. Arugam Bay is the most well known swell on the East Coast, so it can attract a big crowd. The point-break wave breaks over a reef to the right, so this surf is recommended for funboarders or shortboarders. The ocean bed is sandy and rocky, the beaches sandy. The best conditions for surfing in this spot are: Swell SW - SE, Size 3 - 6ft, Wind NE - E, Tide Low - Mid. If you feel like playing it a bit safer though, head to Weligama, the perfect spot for beginners. It's an enormous beach inside Weligama Bay and produces a variety of left- and right-handers that can easily be surfed at any given time. The wave breaks regularly over a sandy bottom and in the best of conditions can create long and smooth rides. The best conditions for this surf are: Swell SW, Size 2 - 6ft, Wind NE, Tide All

4. North Male Atolls, Maldives

Not all islands get a good surf, but those facing S/SE get reef breaks close enough to the shore. Many of the waves are only reachable via Dhoni (the local boat.) Chickens is a spot for the more experienced surfers with left hand waves and reef coral. As long as there's no SW winds, Chickens produces 10-second picture-worthy barrels that are a pleasure to surf for those who can handle them. Coke's or Cola's is often thought of as the most difficult wave in North Male. It has a vertical take-off, produces a beautiful barrel and breaks on a shallow reef. Adding to that there are the strong currents, so this spot is best for experienced and strong surfers only.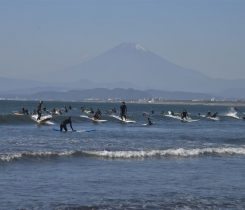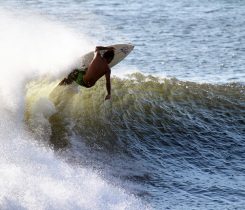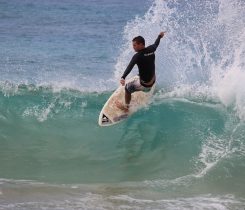 5. Okinawa, Japan

This chain of islands in the South of Japan enjoys a wonderful tropical climate, which makes the surf feel almost like that in Indonesia. This area does rely on specific swells, but when it does get them, be prepared for world-class waves. They break mostly over coral reefs relatively close to the beach, which makes this spot more suitable for experienced surfers.

6. Chiba, Japan

This spot deserves a mention as it's been chosen as the first Olympic Surfing venue. Can you believe 2020 will be surfing's first time as an Olympic sport? Unbelievable. Anyway, Chiba is the perfect place for the games as it receives very consistent and reliable N and E swells from the Pacific. These create powerful beachbreaks that attract many surfers from around the area.

7. Bai Dai Beach, Vietnam

A beautiful, very long beach that will satisfy the needs of beginners and intermediate surfers. This beachbreak forms over a sandy bottom and the waves usually measure between 3 to 8 ft, but local surfers claim that it gets much wilder in the winter season. The left- and right-handers are powerful enough for shortboards, but it's a really good spot to try longboarding for a change.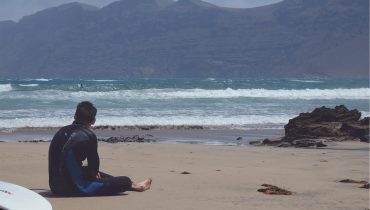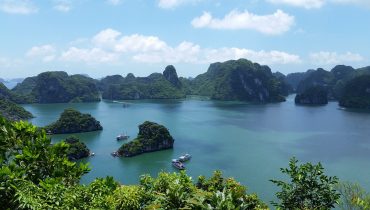 8. Bamboo Island, Cambodia

Just a 30 minute boat ride from the mainland is Bamboo Island. This beachbreak caters the needs of all kinds of surfers with strong rights and lefts breaking over a sandy bottom. It works best when the swell is between 3 and 5 ft during monsoon season. This place is quite precious because it's warm all year round and it's relatively empty, so perfect weather and secluded beaches is what you can find on this gem of an island.

9. Cloud 9, Philippines

World famous, barrel forming Cloud Nine is perfect for the more advanced amongst surfers. In the best of conditions, with NE swells, W winds and a relatively high tide, the submerged reef will form fun peaky waves of any size between 2 and 12 ft. Due to the challenging height of the waves and their tendency to barrel out, confident surfers will have a great time here, but intermediate surfers may struggle and beginners are advised stay on shore and observe.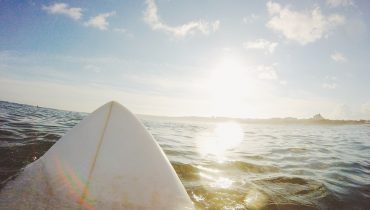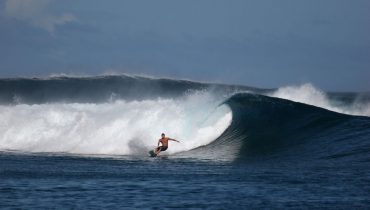 10. Kata Beach, Thailand

Kata gets a lot of attention as it's the place that gets most probably the largest swells in Thailand. This spot delivers strong, fast beachbreaks that do well with advanced and intermediate surfers on the best of conditions. Beginners sometimes struggle, as it's quite a long paddle out and there are a few rips to watch out for. Kata Beach works best with a SW-W swell and a NE wind, which is when you can expect waves to measure from 1 to 8ft.

The History of Surfing in Asia
Surfing has been a part of Asia's history and culture for way longer than most may realize. Just to drop some surfing trivia - did you know the word 'surf' actually originated in Asia? India, to be precise. In the 17th century Portuguese sailors travelling through India heard the word 'suffe', meaning 'coastline', and not long after it turned into the word 'surf'.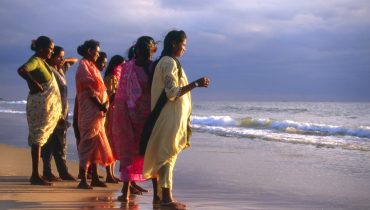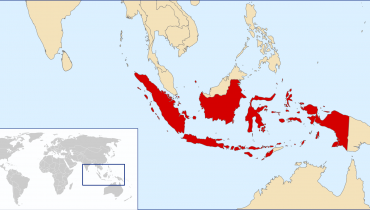 Centuries later, surfing as a sport started becoming prominent in Asia. The first Indonesian island where surfing arrived is today's surfer paradise, Bali. Robert Koke, tennis coach and photographer from Los Angeles, brought the sport from Hawaii to Kuta Beach in 1936. Interrupted by World War II, the viral expansion of surfing around Bali and Indonesia took another 30 years. Nowadays, tourism is the second largest industry in Indonesia and even though there is no data to document exactly how many of these tourists are surfers, judging from people's stories and how popular Asia (Indonesia mostly) is becoming in the surfing world, it's safe to say that surfing brings a lot of profits to the economy. Surfing has actually brought people to little islands and secluded spots that otherwise would've probably remained untouched. Now, whether that's a good thing or not is debatable. One thing is sure: It paved the way for our Surf Camps Asia.
Many years ago, Canggu was a sleepy fishing village in the south of beautiful Bali. Today Canggu is a big name inside the surfing community. It stands for cool surfer lifestyle and a culture that is laid-back just like the smooth waves on the 8-kilometre coastline. Next to Bali is Lombok, which has really taken off as a surfing destination only in the last two decades. The island's economy crumbled between 2000 and 2005 when Muslim protesters caused ruckus in the streets and then after the Boxing Day Tsunami in 2004. The influx of surfers visibly shrunk during that time, but it's been growing steadily ever since. Surf tourism has been a substantial source of income in Asia for a long time now due to the tropical weather, warm water, beautiful sandy beaches and of course, the amazing surf.

Surf Events in Asia

Rip Curl Gromsearch Lombok - April 22 and 23
The Indonesian Surfing Championships (ISC) - this event spreads surfing's popularity across Indo's many islands
Siargao Cup - a domestic and international surfing competition based in the Philippines
Rip Curl Cup - the most important annual surf event in Bali, it takes place in the famous spot - Padang Padang - between July and August
Ombak Bali International Surf Film Festival - from August 11th to 13th, surfers and movie fans come from all around to see the 9th edition of this festival at Jalan Mesari beach in Seminyak
O'Neill Deep Blue Open WQS contest, that brings pro hopefuls surfers every June to the clear beaches of the Maldives
Surfing Champions Trophy (Maldives) August 7-13th, 2017 - https://www.surfingchampionstrophy.com
Regular surf music sessions at resorts all around the islands (Maldives) - https://youtu.be/vhBbtAgPjDI
Sri Lanka, International Surfing Competition in Arugam Bay - June 2017 to July 2017. Arugam Bay which is ranked among the top surf points in the world will host the international surfing competition this year. Surfers taking part in the competition are guaranteed to find the ideal waves for surfing at the bay. If you are visiting Sri Lanka during the months of June and July don't miss this exciting event.
Arugam Bay Red Bull Ride My Wave (Sri Lanka) - July 23rd
Competing surfers will take on the waves in a head to head competition to be crowned champion of Red Bull Ride My Wave
Food in Asia
As with anything around Surf Camps Asia, it's quite difficult to approach Asian cuisine as a whole. The continent is so extensive and diverse in terms of food culture that even within specific countries there are various cuisines depending on the regions. However, speaking very broadly, if you're travelling to Surf Camps Asia you can expect to consume huge amounts of rice and meats with spices you may have never even heard of. Indonesian food, inspired by China and India, is rice-based and relatively cheap. Spicy meats and veggies are also an important part of Indo's dishes. In some areas, you'll also find remains of the Dutch colonial era in the form of cakes and tartes.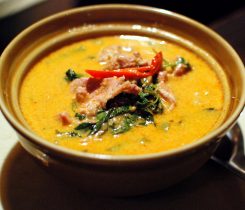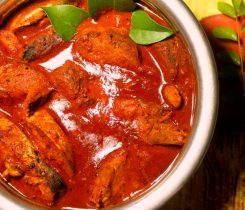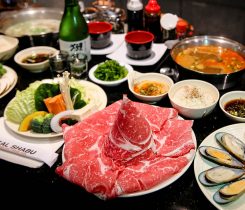 Seafood, curries, rice dishes and meats - that is the traditional foods you can expect to find on Sri Lanka in 6 words. Most of the most popular dishes are variations of the products above. Traditional Maldivian food is mostly based on fish, as the fishing business has been the second largest contributor to the country's economy for centuries. China is too large a country to be generalised, as every region is famous for different types of cuisine. Northern China prefers salty and simple dishes like noodles or dumplings, while in Western China you'll find more filling foods with lamb as the main ingredient in most dishes. If you're going to surf in China, you'll most likely be on the South Eastern side of the country where the food is sweet and sour, lighter and sometimes spicy. Another Asian cuisine available pretty much everywhere is Thai food. It's very fresh, full of intense flavours, spices and herbs such as garlic, lemon grass, lime leaves, coconut, coriander, fish/prawn paste or chillies. You'll find delicious food around Surf Camps Asia without a doubt.
Top 10 Highlights in Asia

1. Visit Angkor Wat

Angkor, Cambodia, extends over 400 km2 and is considered one of the most important archeological sites is Asia. The temples, canals, basins and roads bear testimony to the extremely significant culture, rich in architectural and artistic knowledge, of the Khmer Empire. Walking around Angkor, it's so easy to get inspired by the art, the evidence of religious and cultural values.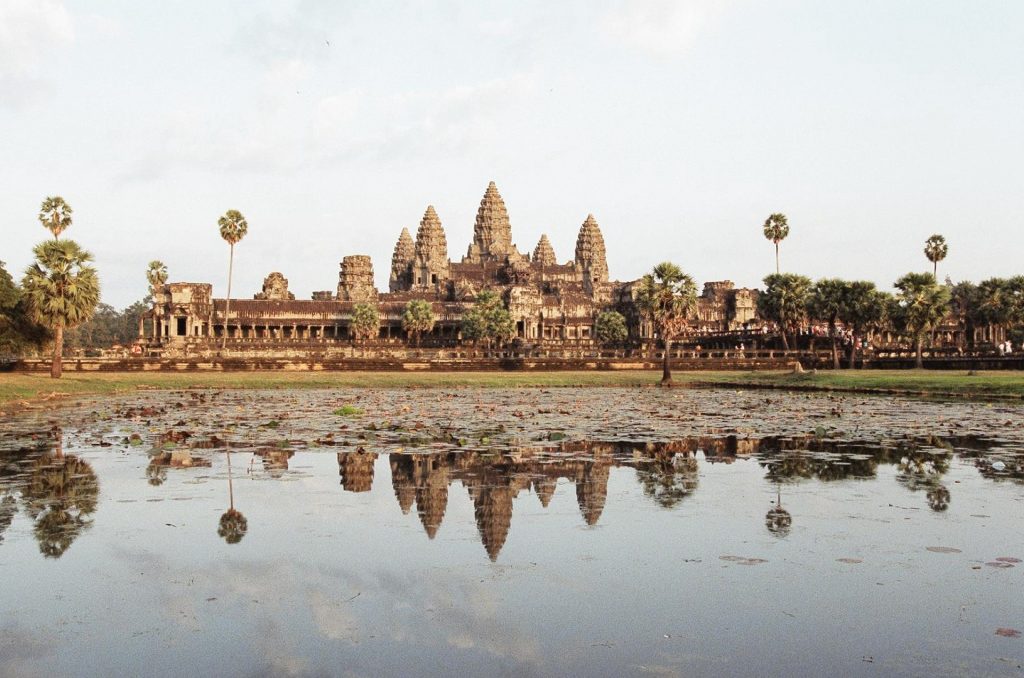 2. Take a stroll along the Great Chinese Wall

Who hasn't heard of this incredible historical and cultural treasure? There's over 21,196 km of ancient stone wall that took 6 dynasties to complete. About 8,000 km can be walked today and it's a very popular activity for tourists and heads of state - over 300 have walked the wall. It's supposed to be a very powerful experience.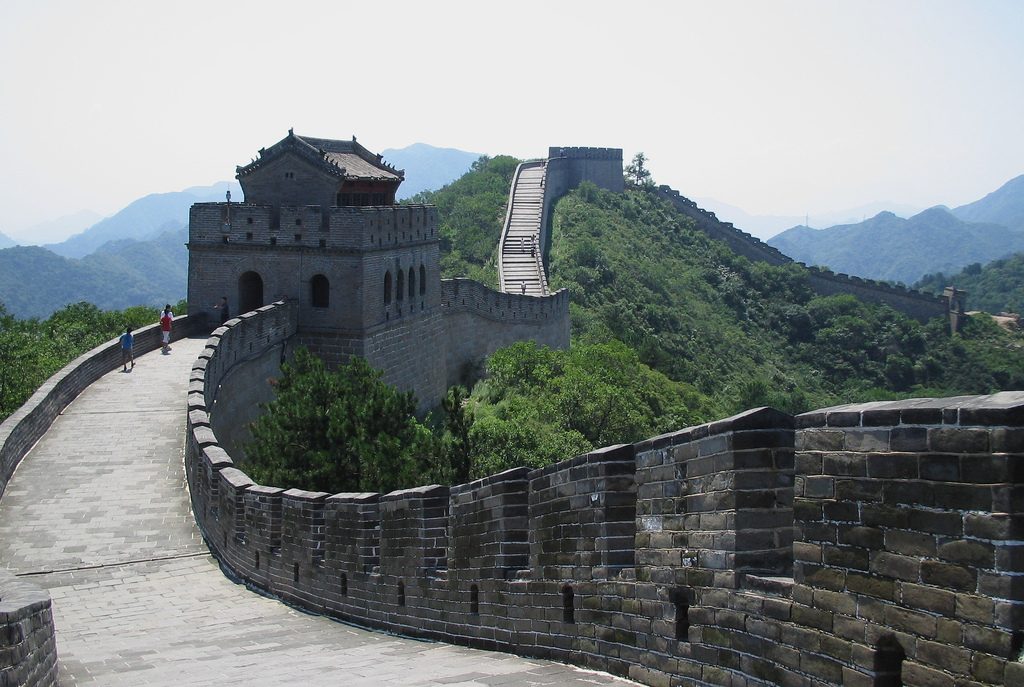 3. Sigiriya, Sri Lanka

Nicknamed "Lion Rock", this landmark fortress is apparently the 8th wonders of the ancient world, reported by many travelers as worthy of visiting.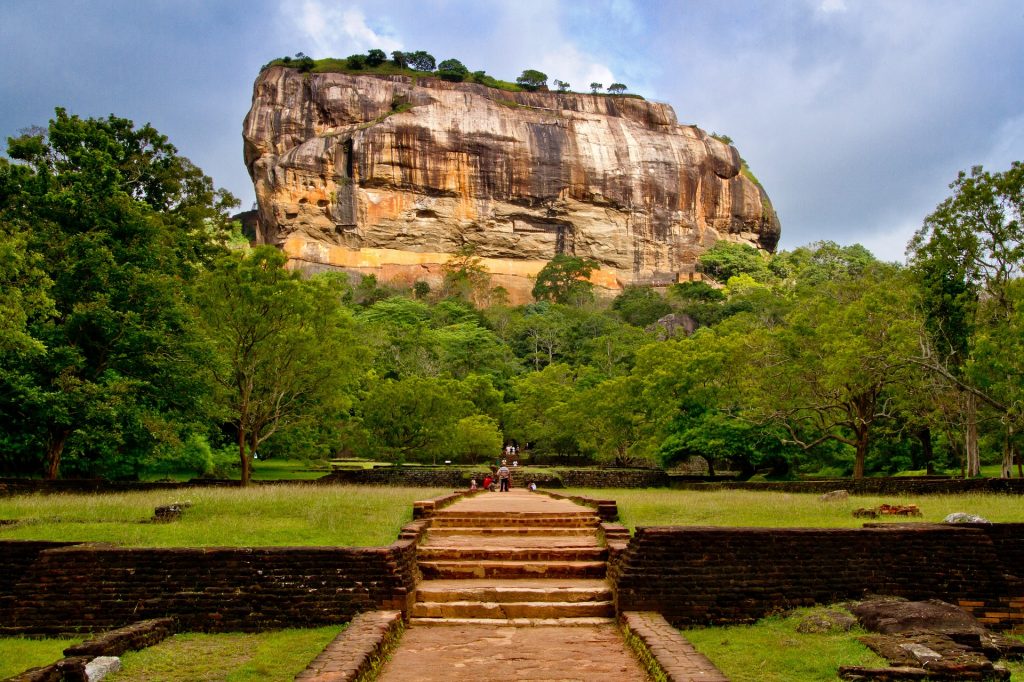 4. Gili Islands Hopping

Right in front of Lombok's coast but also within reach from Bali are the Gili islands. Gili Air, Gili Meno and Gili Trawangan are little paradises and suitable for each and every one. Gili Trawangan is the perfect place for party animals whereas the other islands are quieter. There are also spots for surfing and diving.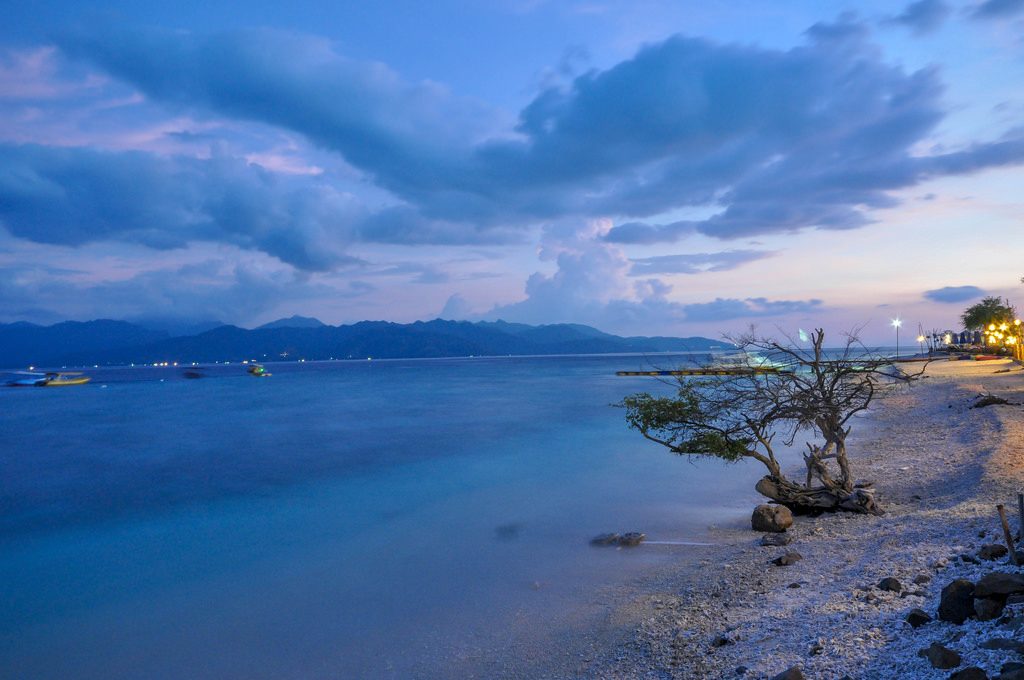 5. Scooter trip around Bali

You can discover the island very well by scooter. You can be part of a guided tour or discover it on your own. Tours are safer and there's no risk of being stopped by the police. A guided half-day tour costs about 17€. Renting a scooter is very cheap in Bali, one day costs between 10 and 20€.

6. Climbing Mount Rinjani, Lombok

This breathtakingly beautiful active volcano last erupted in 2010, so please check volcanic activity before you decide to climb it, but it's definitely worth a visit. Mount Rinjani National Park is inaccessible between January and March because of dangerous rainfall.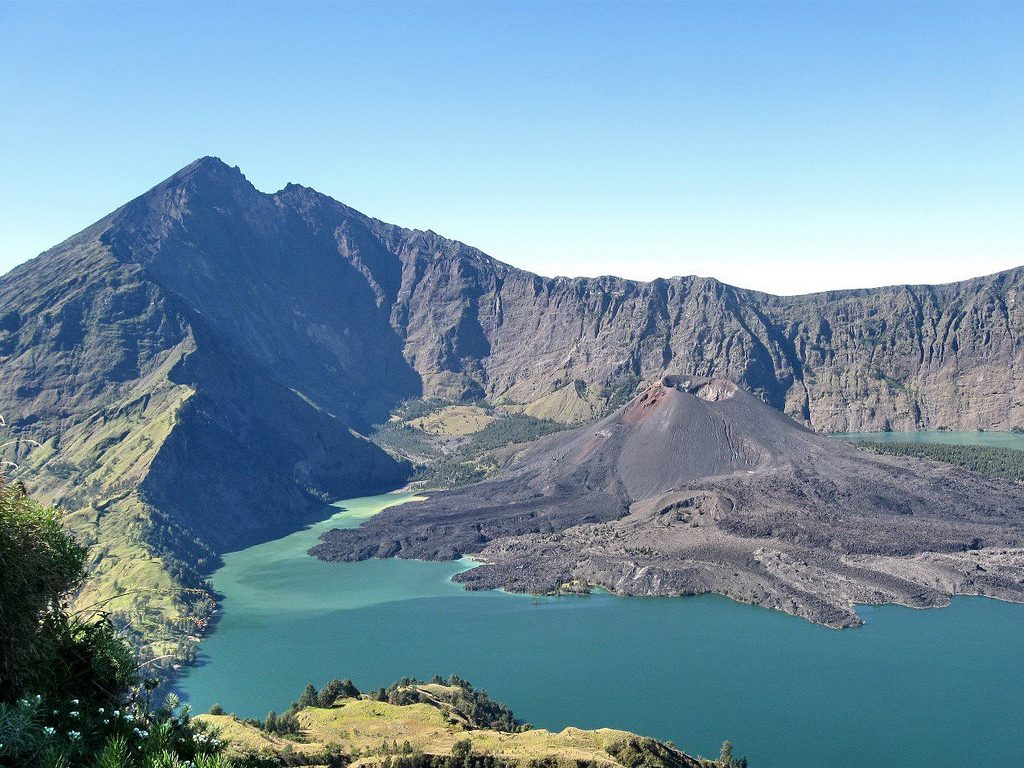 7. Visit the floating markets of Thailand

Damnoen Saduak, Ratchaburi, Amphawa Floating Market, Samut Songkhram or Chan Weekend Floating Market, Bangkok - these and many more traditional Thai floating markets offer an incredible opportunity to experience trade in an unforgettable way. Usually, at these markets you'll find local fruit and vegetables being sold, bought or exchanged for other goods, hopping from one little boat to the next. The explosion of colors is breathtaking, so don't forget to bring your camera!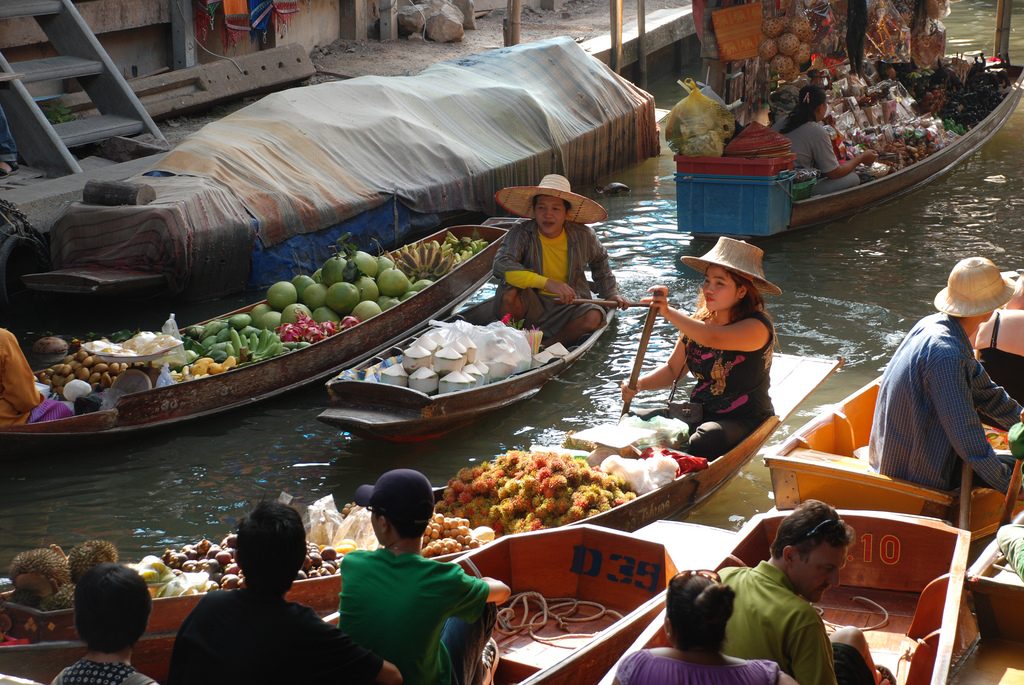 8. Tian Tan Buddha, Hong Kong - if you find yourself surfing in China, it's absolutely mandatory that you stop by Hong Kong. The mix of modern and ancient, the glassy skyline of skyscrapers intertwined with the giant Buddha statues is incredible. This one specifically, made of bronze, is called 'Big Buddha' as it measures an impressive 34 m,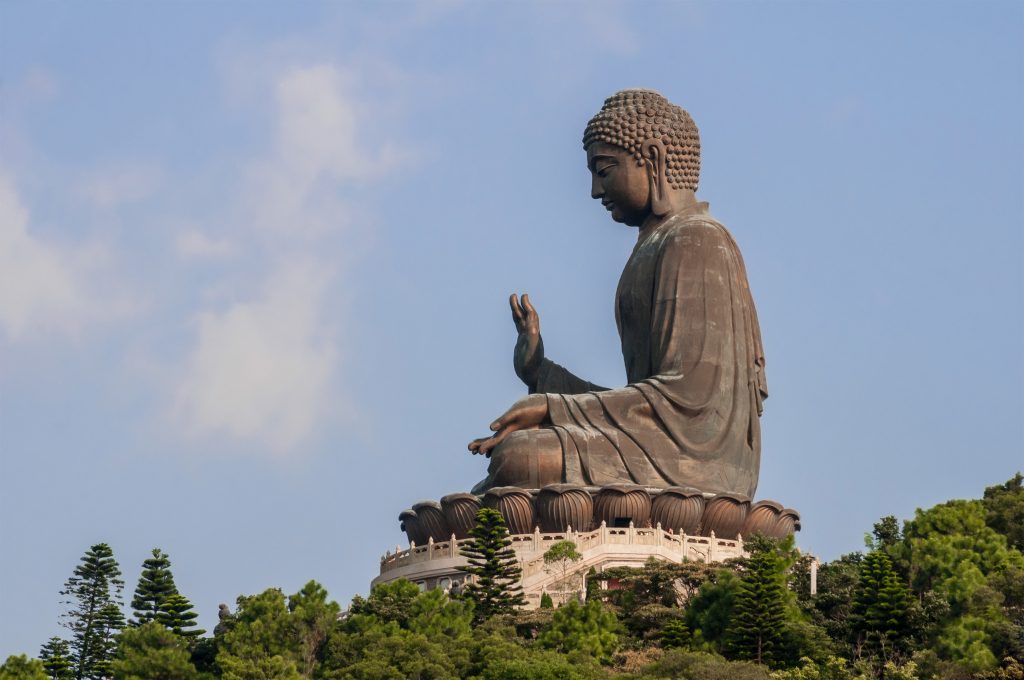 9. Surf the Great Wave off Kanagawa

Do you know the famous Great Wave by Japanese artist Hokusai? The one that the wave emoji was made after? The one with Mount Fuji in the background? You can surf that epic wave! And you can also contemplate Mount Fuji, which is considered a symbol of beauty, looming in the distance.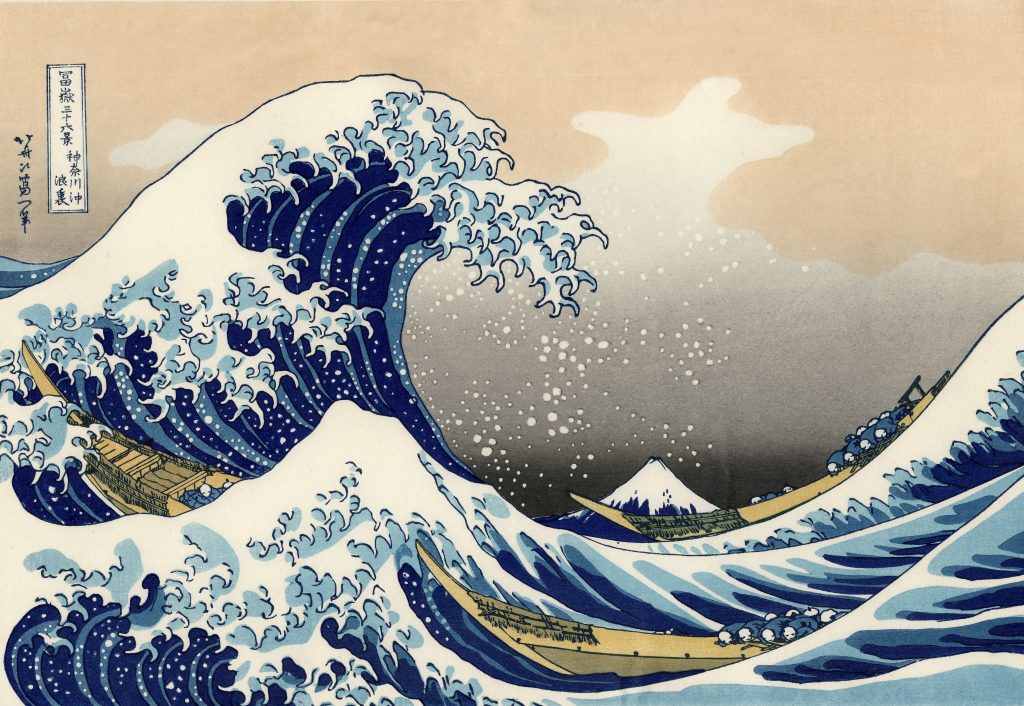 10. Romantic sunset dinner in the Maldives

The Maldives are a super romantic location, so if you're lucky enough to visit with your significant other, make sure to include a wonderful sunset dinner in your schedule, you won't ever forget it.

Why Asia with Planet Surfcamps?
You will never find a place so fascinating, so diverse and picturesque as Asia. It also profits off of thousands of islands and an extensive mainland coastline, which picks up swells from all around the Pacific and Indian Ocean. What this means for us surfers is that no matter which of the Surf Camps Asia you choose to stop by, there will be waves ready for you at any time of the year. The array of sites is such that everyone will find something for themselves. Think magnificent Maldives - the breathtaking sights, white sand beaches, crystal clear waters, impressive marine life, fantastic surf conditions and that whiff of luxury in the air are all reasons to set up camp here. Will you ever find a better reason to visit Sri Lanka? It offers the dream surfing conditions throughout most of the year and produces waves to satisfy the needs of every surfer, no matter their surfing levels. It's becoming increasingly popular with tourists and surfers from all around the world making it the perfect place to set up a surf camp.





At all our destinations you will find qualified surf instructors from Planet Surf Camps Asiathat will make beginners feel safe in the ocean and challenge those of you who are more experienced. The appeal of this amazing continent is that the waves are reliable enough to ensure that no camper misses out on the surfing experience. Make sure you book a surf course or a surf holiday with Planet Surf Camps Asia to enjoy the friendly chilled out vibe, meet like-minded people and experience an unforgettable surfing adventure!