SURF CAMPS ASIA
Ripping Waves from India to Indonesia
Asia is as beautiful and traditional as it is diverse and vibrant. With an area of over 44 million square kilometres, it is the largest continent on Earth – for reference, Asia is almost twice the size of North America and 125 times the size of Germany. Hence some difficulty in describing the area as a whole; everything from the weather, climate, scenery, culture, languages to cuisine varies across regions. However, if there's one thing that can be said about Asia, is that it offers endless opportunities for surfers, eg our Surf Camps Asia.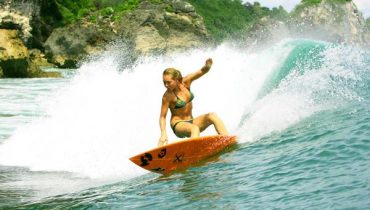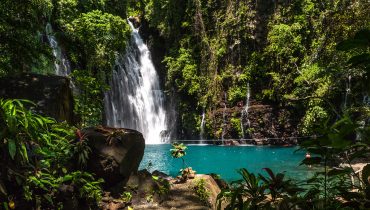 South East Asia is arguably the most famous surf region in the world, supplying surfers with infinite swells, an almost tropical climate and warm waters. Everyone's heard of Indonesia, the surfer's paradise, but have you ever thought about catching waves in India? What about Sri Lanka? And the Philippines? Have you heard about the surf in Cambodia, Vietnam, Japan or even Korea? We think there is way more to Surf Camps Asia than its most famous spots, so welcome to Planet Surf Camps Asia Guide.

Planet Surf Camps Asia Guide
Surfing in Asia – The Best Regions and Spots
Top 10 Surf Spots in Asia
The History of Surfing in Asia
Surf Events in Asia
Food in Asia
Top 10 Highlights in Asia
Why Asia with Planet Surfcamps?