Surf Camps for Adults – An Unforgettable Surfing Experience
Are you above 18 years old and looking for an epic way to spend your free time? Our Adult Surf Camps may just be the perfect thing for you. Who said camping is just for kids? At our Surf Camps for Adults you can improve your surfing skills, take part in cool activities and appreciate all the perks of camp life in the best of company!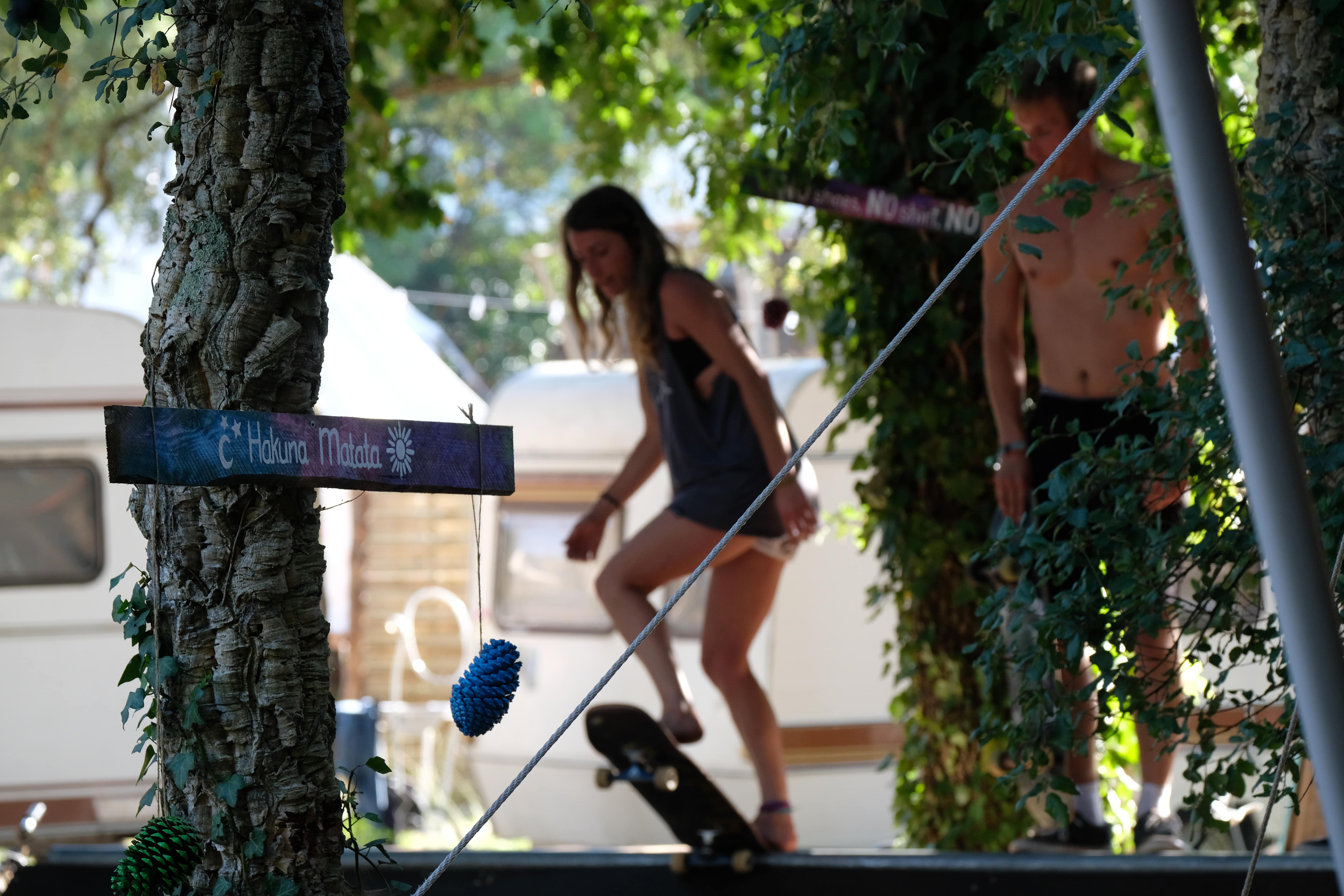 Planet Surfcamps offers many destinations adult surfers can choose from. In Europe, we've got three camps in South-West France: Moliets, Le Pin Sec and Vieux-Boucau; our camp in San Vicente de la Barquera in the North of Spain, the surf house in Fuerteventura as well as our camps in Portugal and Denmark. Would you prefer to travel further and discover more exotic places? You can also visit the Adult Surf Camps in Morocco, Bali and beautiful Sri Lanka.
A week's stay at the camps includes access to our wide range of surf equipment, which you can use for free surfing. There's a variety of surfboards and wetsuits in all sizes available if you need them. However, if you would rather surf with some guidance, we offer surf lessons with qualified and experienced instructors, who are also trained lifeguards. Your safety and full enjoyment are our primary concerns, therefore our surf lessons include one surf theory class per week. Also, the lessons are given in groups of no more than 8 students per instructor to ensure that everybody in the group is supervised by the instructor. The standard lesson pack is 14h per week, however if you feel up for it, you can also choose to have a more intense week with 24h of lessons (including surf theory).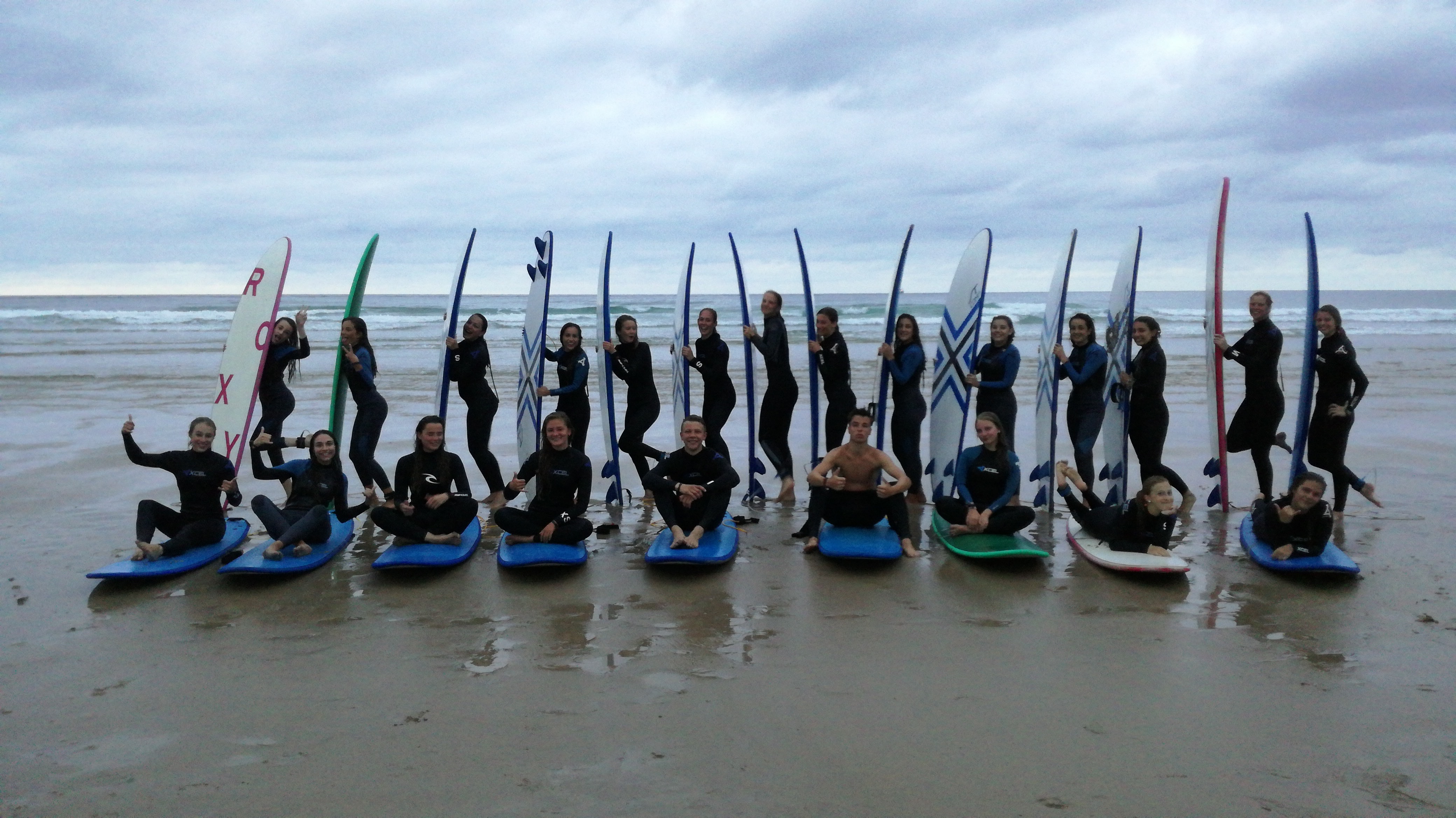 Aside from surfing, there's plenty for you to do at the surf camp! You can play beach volleyball, have a ping-pong match, go skating, show us your best backflip on the trampolines, practice your yoga positions at the regular classes, enjoy the breath-taking sunsets from the beach or join us on trips and parties at the camp and in town.
We provide you with comfortable tents that you will share with just one more fellow surfer, of course, if you come in pairs we will make sure to place you both in the same tent. Some of our camps also offer glamping options, which will take your camping experience to a whole new level. You will eat three fresh meals per day at camp – a delicious and energizing breakfast, a packed lunch for you to take to the beach and a hearty dinner prepared daily by our lovely cooks.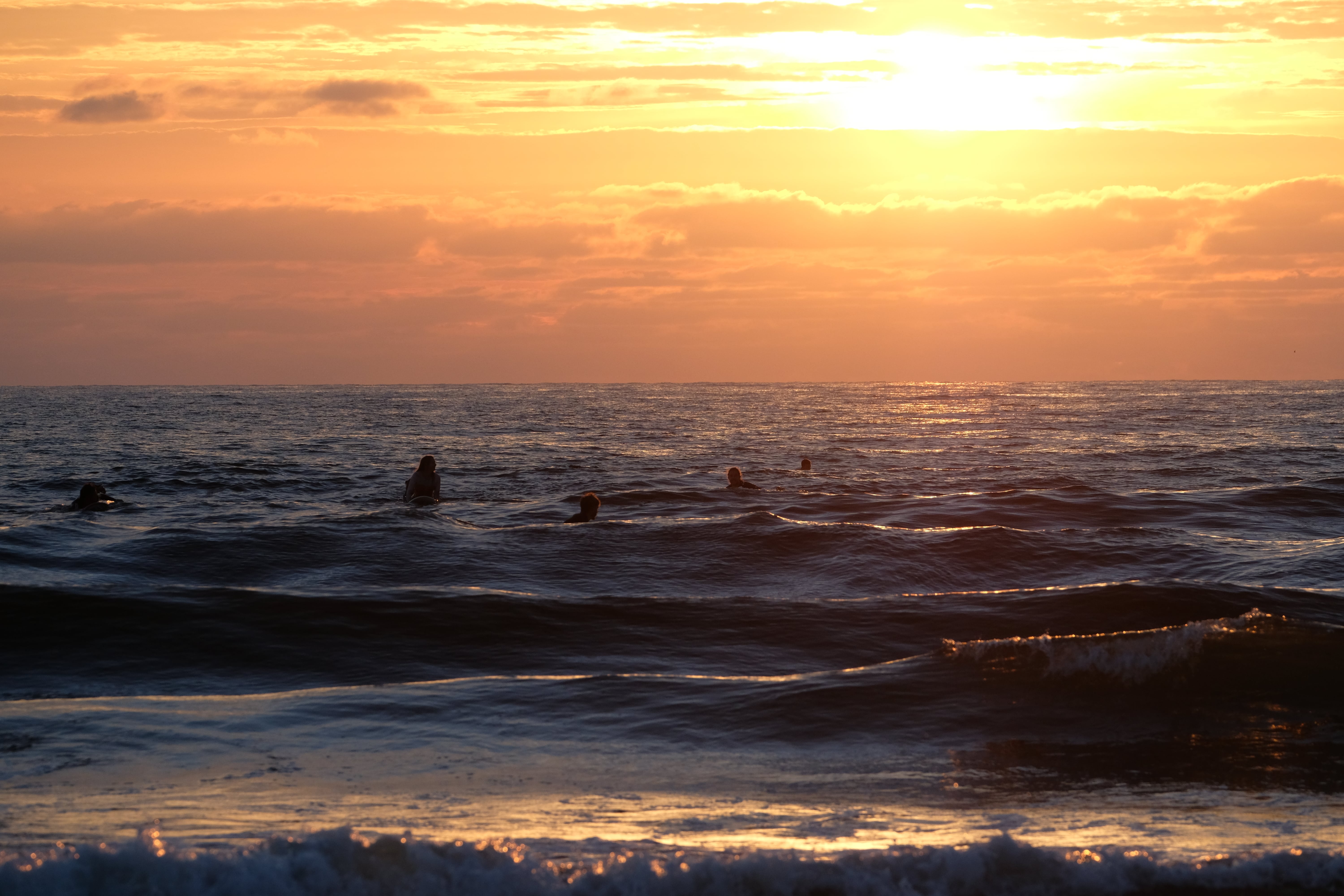 Planet Surf Adult Surf Camps are the perfect places to relax and take a break from your everyday routine. The ocean, the beach, the stunning nature shared with the amazing people you will meet will definitely make for an unforgettable surfing experience!