Surf School Canggu Berawa
Always dreamed of catching waves in paradisal surroundings? The surf camp offers daily surf lessons with certified and experienced surf instructors for all levels of experience to offer you the best learning experience. The location of Surf School Canggu Berawa is centrally located in Canggu, Bali close by the beach and great for both beginner and intermediate surfers. This area offers plenty of great surf spots for all levels and are easily reached by foot, scooter or car. Surfing is our way of life, so we are always in the know about the best spots and conditions to provide you with the best information available. Whether you are beginner, intermediate or advanced, we make it our priority to improve your surf level in the time that you are here. Waves are always here and the surf instructors will make your learning experience an unforgettable one. They are there to teach you all the ins and outs when it comes to surfing, from learning how to take off to catching your first wave and making your first turn.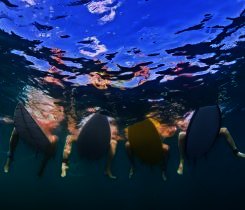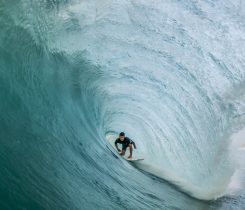 The rush you experience when taking your first wave is one non-comparable to any other experience and ultimately surfing is about one thing only: having fun! When you start to get into the lifestyle of surfing it is not about improving on high speed or competition. It is about having fun, being one with nature and the waves and letting go. Letting go of your daily stresses and worries to become one with the ocean. So, don't worry if you struggle at first, every pro surfer started out the same way and it is the love for surfing and having fun that keeps us chasing the waves. You're in the hands of good surf instructors who will teach you all the ins and outs of surfing to help you catch your first wave and get as addicted as we are!
No matter what level of surfing you have, we offer the best experience for everyone. We offer daily surf lessons with 2 hours of surfing and 4 hours of daily free surfing to optimize your learning if you are beginning. In addition, we offer surf safaris for all levels of experience to explore different surf spots in search for the best waves. For all the intermediate and advanced surfers among us they offer daily surf guiding and dusk till dawn sessions. Want to go for a surf session with friends at any time of the day? We have a daily board and lycra rental to provide you with all the material to go and venture the ocean in your own time. Don't feel like walking? No problem, there is a scooter with boardrack rental to get you anywhere in no time and miss nothing when the waves are pumping. On top of that, Surf School Canggu Berawa takes your progress very seriously and offers a weekly surf video analyzing evening to show you all the tricks of the trade.