Accommodation Canggu Berawa
The Surf House Bali in Canggu Berawa has a modern and relaxed atmosphere and is designed in a way that will make you feel welcome and at home. In the villa there will be an abundance of relaxing Balinese surf camp vibes waiting for you. Every room has its own bathroom and you don't even have to bring your own bath towel (only bring one for the beach). There is free WIFI and a bar and this is just the beginning…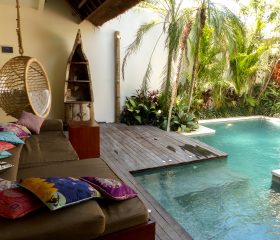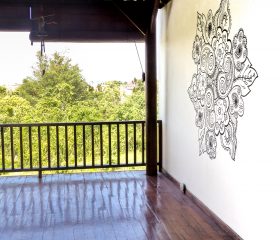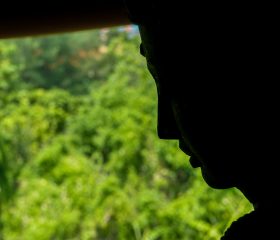 After a nice fulfilling surf session at one of the spots close by, the only thing that most people desire to do is to relax! Our Surf House Bali has made sure that you will have all the opportunity to do so. Chill in our private pool or treat yourself with massage given to you right at the house. Watch the sun go down in these paradisal surroundings and enjoy a surf movie in our out-door cinema, after which you can get a good and rejuvenating sleep in our nicely acclimatized rooms. The rooms are cleaned on a daily basis and the team is there to help you around the clock.
Also, it doesn't matter on what time your flight arrives, we will pick you up and take you to the surf house no matter what you arrive.
Below you will find the types of rooms we have:
Surf House Bali
Shared Room
Deluxe Room
Superior Room
Shared Room
In the Surf House Bali, there are two mixed dorms, a four-person room and a six-person room. Both of these rooms have their own private bathrooms. They are located on the highest floor of the house, where you will have the best view. The bathrooms with their Moroccan style tiling, will always have some fresh towels ready for you to use after a nice refreshing shower. The room has comfortable bunk beds for you to sleep in and free WIFI is available in the rooms as well as in the communal areas of the house.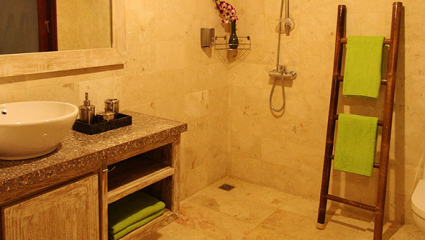 Deluxe Room
If you would like to have the deluxe experience, you can choose for a room with one double bed or two beds. Both choices have their own balcony and private bathroom. The bathroom has a calming Moroccan style interior and equipped with a shower, toilet and fresh towels. Fancy a movie before taking off to dream land? Watch it on the flat screen tv that you will find in the room, together with a range of other movies to choose from. There is a closet to store all your belongings and for a quick refreshment you can take a look in your own minibar. Free WIFI is available in the rooms as well as in all communal areas of the house.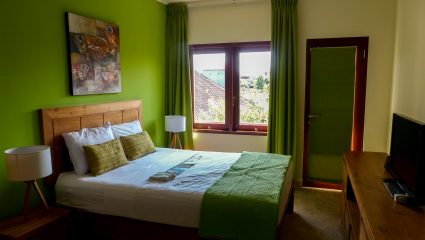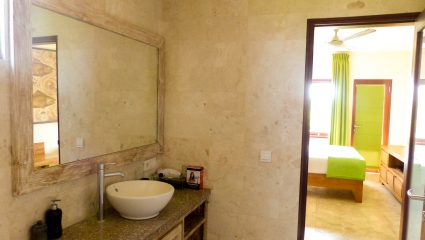 Superior Room
The Superior room is 32 square meters, including a double bed and a luxurious bathroom. In March 2017 this space has been renovated to make it as beautiful as it is. The bathroom has a shower head that will give you a rain shower experience, a spacious bathtub and a toilet. From the big double bed, you will be able to watch a movie on the flat screen tv, chosen from our extended movie selection. A very special feature to this room is the walk-in closet, where you can store you clothes, special documents and valuables. Next to the minibar there is also Free WIFI to be enjoyed.