SURF BOAT CHARTERS -
Coming Soon!
For those of you that love the simplicity of water but still appreciate life's comforts, you should opt for surf boat charters as way of spending your holidays. In this day and age it's super easy to find surf charters in the most desirable destinations, find the perfect type of boat for you or get advice on the best spots to surf, if that's what you're into.
Whether it is a luxury yacht or a simple surf charter, surf boat trips allow you to experience the ocean on a more up-close and personal level as it will, quite literally, be your home for the duration of your adventure.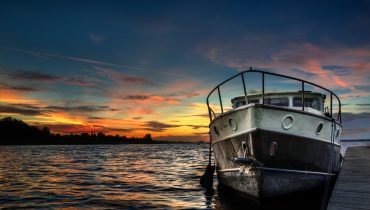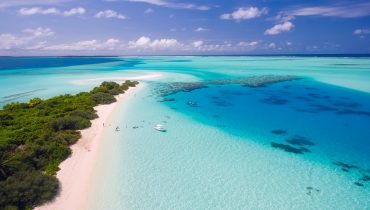 From a Mediterranean paradise straight out of "The Talented Mr Ripley" to the crystal clear waters of the tropical islands of Mentawais and everything in between, there is a wide range of destinations you can choose from when booking your surf boat trip. This is precisely the first step, finding the perfect location or route for you depending on how exactly you would like to spend your time. You will opt for different destinations if you want to sail calm waters or if you prefer to visit some exclusive surf spots. This website will introduce you to all the steps and hopefully make planning your adventure easier.
Surf Boat Charters Guide
Best Regions for Surf Boat Trips
Types of Boats
Types of Charters
When to Book my Trip?
Why going on a Surf Boat Trip with Planet Surfcamps?
The Best Regions for Surf Boat Trips
Mentawai Islands
The Mentawais are a chain of about 70 islands just 150 km off Sumatra's Western coast. These islands offer arguably the best surf in Indonesia, with pretty perfect left- and right-handers all year round. The best swell season is March through November, but surf trips and surf charters will be available during the whole year.
The islands receive world-class waves averaging at 6ft in height, but huge swells have been reported to produce 15ft monsters as well. Surf spots are scattered all around the islands and they vary in size and type - you can find anything from smaller walls to massive barrels. Because of the dispersion of the breaks, surf charters are the best option to discover the Mentawais. They provide easy access to the best and most secluded spots and give you the chance to fall asleep and wake up to the gentle rocking of the ocean.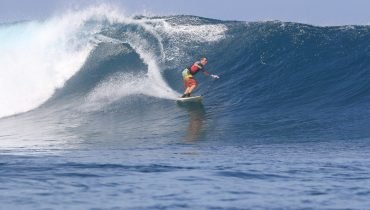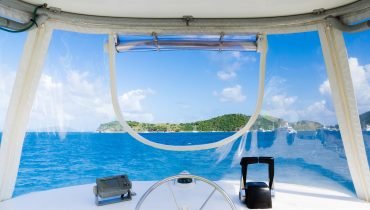 Some well-known surfing spots in the Mentawais include:
Thunders - Located on Pagai Island, is a powerful left that holds big swells and tends to be reliable.
4 Bobs - This one is much better suited for beginners and those just starting to get comfortable on a wave. It's a fun right-hander that receives little wind and hence produces clean walls, great for practice before moving on to the more intense spots.
E-bay - One for the confident and experienced surfers, this spot features a super speedy left that forms overhead barrels on a good day. This wave has been the star of many surf movies and is very popular with photographers and filmmakers, hence its nickname - "Paradise Point."
For more information on surf spots around Mentawais check out Wikitravel and SurferToday.
Maldives
Made up of 1,190 coral paradise islands, these atolls stretch over 90,000 km2 of clear blue water and form jaw dropping white sand beaches. They offer less intense waves than Indonesia, but during the southern hemisphere winter (March - October) the waves are usually 6 to 7ft high. This is the best time to visit the Maldives, but keep in mind that you may need to book your surf boat charters a few months ahead, be it a high-class surf boat charter or a more simple surf boat trip.
The Maldives is quite certainly one of the most popular honeymoon and romantic getaway spots in the world, so it's the perfect destination to take your loved one to. However, if a good surf is what you're after, here's some information you may find useful: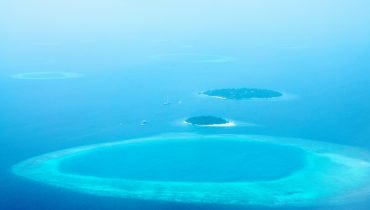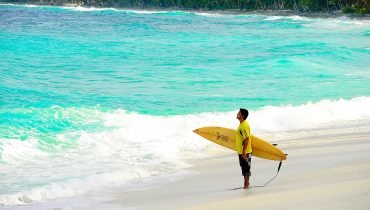 The Maldives is great for intermediate and advanced surfers with its left- and right-handers breaking over coral reefs and rocks.
The best surfing conditions in North and South Male Atolls occur between February and October. During the northern hemisphere summer months the swells are also amazing in the Maldives, but there's high risk of tropical storms, so you may want to skip that period between June and August. February to April have the best weather, usually the swells are super consistent and relatively big. North Male Atoll generally gets a bigger swell than South Male, but there are fewer people in the South, so you can pick and choose which conditions suit you more.
The central part of the islands - Meemu, Thaa and Laamu - produce the longest waves of the atolls and offer not-so-well-known spots that allow a more private surfing experience. This area is one of those MUST SEE spots in the Maldives, so be sure to ask your surf boat charter to take you there.
Huvadhoo Atoll has been described as the area with the most favourable surfing conditions in the atolls as it produces the biggest variety of waves and gets a pretty consistent swell. It's recommended to surf this area between March and May or between August and November. Surf trips and surf tour charters always stop by this place because it offers everything from cheeky barrels to hollow walls and long fun waves as well.
Mediterranean
Calm deep blue sea, palm trees, reliable sunny and warm weather and the most dazzling coastlines - the Mediterranean offers the perfect conditions for a relaxing surf boat trip. The Mediterranean is mostly surrounded by land, which makes the water pleasantly warm, but it also means it hardly receives any swells, hence surfing here isn't really that popular. The best option in this region is to cruise around Europe's most beautiful harbours on a yacht charter.
Sail down the splendid Italian coast all the way from San Remo to Sorrento and soak up the charm of the bustling ports and colourful cities. Make sure to tour the captivating Greek islands, there's nothing like the white, hillside towns bathed in sunlight.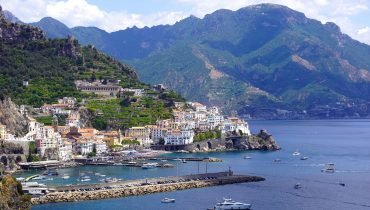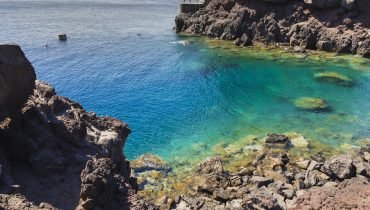 Turkey and Croatia will surprise you with their incredible raw nature and towns brimming with culture. You can't miss France and Spain either. A Mediterranean surf boat trip wouldn't be complete without a stop in Nice and a sail down to beautiful Marseilles and Montpelier. Barcelona and the Balearic Islands are just on the way south from France and they offer an alternative way of experiencing Spain. The atmosphere there is like a perfectly balanced concoction of the old and new. The traditional Mediterranean lifestyle, olive skin, healthy food and local sustainability coexist with a huge hippie scene, masses of tourists and world-famous Ibiza parties.
A yacht trip aroud the Mediterranean Sea is one of those incredible journeys that will open your eyes to the cultural and physical differences of Europe's diverse countries and enrich your life in ways you'd never expect it to.
Caribbean
This large tropical sea is situated between Central America, the Antilles and the northern coast of South America and it's home to more than 7,000 gorgeous islands, coral reefs, and cays atop jade-green waters. The Caribbean is perfect for both a calm cruise around the many islands and for a surf holiday, as the islands receive good swells from the Atlantic mostly on their northeastern coasts.
Explore the delightful white sand beaches of the Bahamas and the many surf breaks around the islands. The steady trade winds will then help guide you straight to Cuba, where the vibrant culture will enchant you. Be sure to drop anchor in Havana, smoke a good cigar, enjoy a delicious dinner in the old town and dance to the music of the streets at night. You can also crash fiestas on the Eastern coasts of Mexico, Nicaragua or Costa Rica as you sail south towards South America.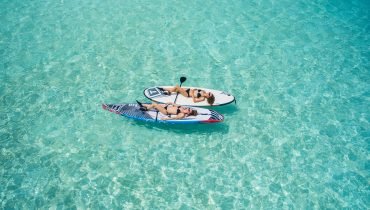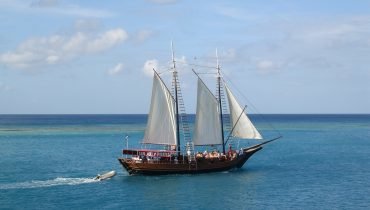 Watch the sun rise over the Lesser Antilles and island hop between Grenada and St Vincent until sunset, when the water turns fire as the light slowly fades. Your journey North will take you to Martinique, St Martin and of course, the blissful British Virgin Islands. There you'll find lively cities to shop around and explore, but also plenty amazing surf spots to choose from.
The Caribbean is full of possibilities, whether it is to try sailing yourself, visiting world-class marinas and enjoying the luxuriously warm climate on a chartered yacht, surfing only the best of spots in amazing secluded locations or soaking up the vibrant culture. The stunning views straight out of the "Pirates of the Caribbean" movies, coral reefs, diverse marine fauna, tropical weather, world-class surfing conditions and charming harbors of the Caribbean are bound to leave you enamored and rejuvenated.
For more information on surfing the Caribbean check out Wannasurf.
South Pacific
Dreams of a clear blue sky, calm turquoise waters full of brightly colourful life and the most breathtaking white sand beaches will keep you up at night for long after your surf boat trip around the South Pacific.
The exotic and romantic Tahiti Islands are ancient volcanic formations surrounded by barrier reefs, which create the perfect sailing conditions. The water is impeccably serene, the islands shoot out of the water like steep mountains making them really easy to navigate and the atolls are close enough to each other for the best island hopping adventures. Be sure to stop by the most famous isle in the Tahitian Leeward, Bora-Bora, and relish in the natural beauty of the place while enjoying a romantic dinner with a special someone. Surf boat charters around Tahiti will give you the rare chance to see the most incredible marine fauna - if you're lucky you may even find majestic humpback whales to swim with.
Tahiti is also famous for its world-class consistent waves - specifically Teahupoo. This barrelling left is a surfers' dream as it has extraordinary power and height, which earned it a spot on the surfing world championship tour.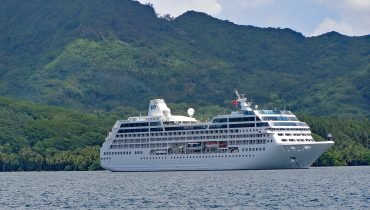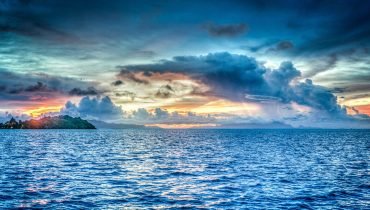 Sail southwest from French Polynesia to the tropical paradise islands of Tonga. Words can't do their unspoiled beauty justice. Little atolls covered in palm trees, like green gems fringed with a ring of white sand, float over a crystal clear ocean underneath which there is a whole other world for you to discover. You can scuba dive into the multicoloured underwater universe of coral reefs and fish and let this stunning hidden world enchant you.
Back on the surface, the South Pacific offers impressive surfing conditions, especially on the northwestern coast of Tonga Island. The waves here are perfectly hollow, but only accessible via surf boat charters, which makes the spots uncrowded.
Types of Boats
Having chosen a destination, the next step to book your surf boat charter would be to decide on the type of boat you'd like to sail on.
Sailing Yachts
These crafts are mainly used for sports and use the wind as a propeller. They range from 6 to 7m in length and usually can hold up to 10 people comfortably. This option is perfect for a short trip over calm waters.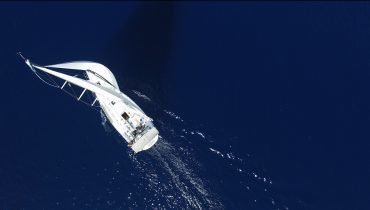 Motor Yachts
These are usually quite luxurious vessels designed to make your experience as delightful and indulgent as possible. Generally 25 to 40m long, they're fully equipped with anything you could need - TV, kitchen, air conditioning and comfortable cabins.
Catamarans
Two-hulled vessels propelled by wind that offer more stability due to their wider built. The parallel hulls and lack of ballast makes them lighter and reduces hydrodynamic resistance, so catamarans tend to rock less with waves than a standard boat.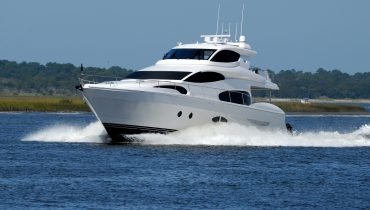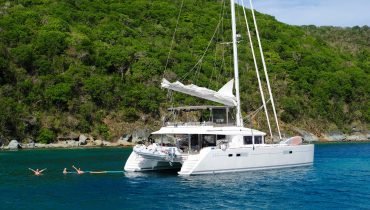 Gullets
Turkish two- or three-masted sailing crafts made from wood. They are particularly popular around the Eastern parts of the Mediterranean and are mostly used for tourist surf charters.

Types of Charters
This is the moment when you ask yourself: can I sail myself? Do I want to do the work myself? The answer is yes you can, but you don't have to. There's plenty of options to choose from so you can make your trip as personalised as possible and make sure you get the most out of your surf boat trip. You can choose between:
Uninspected Passenger Yachts
This first type of charter is designed to accommodate a maximum amount of 6 people on board. It's perfect for smaller groups and it offers a more relaxed and quiet trip. There's a wide variety of yacht types and sizes you may choose from depending on your preferences or budget. Uninspected passenger yachts could be sailing yachts, motor yachts, surf charters or even fishing boats and they are usually less expensive than holidaying on larger boats. This type of charter requires a licensed captain or skipper on board at all times, but you can choose the route and type of voyage yourself.
Inspected Passenger Ships
This category of charters is meant to lodge greater amounts of people (ranging from 7 to several hundred.) These vessels include anything from sailing yachts to large dinner cruise ships. The main difference from an uninspected charter, is that inspected charters offer more activities or additional features on board, like live music or catering. The price of a trip depends on the destination; the model, age and size of the yacht and number of people in the crew. Generally, the cost per person per week could be between $1000 and $20,000, but if you would like to experience a trip on a megayacht or superyacht (up to 300 ft,) be prepared to find prices reaching $50,000 - $700,000.





Bareboat Charter
A kind of charter made for those, who prefer to captain a boat themselves. It's cheaper than owning your own boat, but it still allows you to sail wherever you feel like, as crew is not included in the charter deal.
Cabin Charters
An alternative to a bareboat charter, cabin charters offer the opportunity to improve your sailing skills under the supervision of an experienced skipper. It's quite a popular way to spend relatively cheap holidays on a boat, as you only pay for food, lodging and fuel. You will probably share a cabin with someone, but you'll get the chance to profit of professional sailing advice. The costs range from $500 to around $1,000 per person per week depending on how luxurious the yacht is.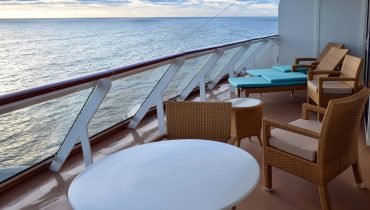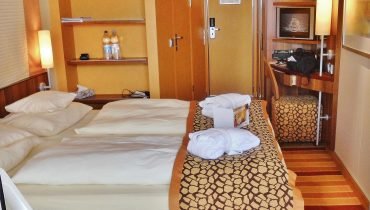 Skippered Charter
A skippered charter is a deal that includes not only the renting of a boat, but also a qualified captain or skipper and very often a whole crew as well. Usually it's the bigger boats that are skippered, as they require more expertise to maneuver. On this type of charter, you can sit back, relax, enjoy your free time and let the crew take responsibility of the vessel.
Surf Boat Charters
Surf boat charters are mostly bareboat or skippered motor yachts. These boat charters are specially designed to cruise around the best surf spots in the destination of your choice.
When to Book my Trip?
Once you've customized your ideal surf boat charters trip, the only thing left to figure out is when to go and how to get there. It's important to remember that for most surf boat trips you will be required to book your holiday a few months in advance. Some surf charter agencies have a shuttle service that will bring you to and from the closest airport in the departing/ending ports, however most companies don't offer this service and you will have to find your own way to get from the airport to the harbor. For cheap flight deals we recommend you visit Skyscanner, Kayak or Cheapflights.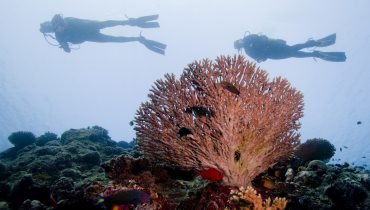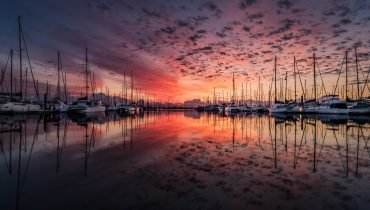 Why Going on a Surf Boat Trip with Planet Surfcamps?
There's something special about surf boat trips that no other experience will make you feel. It may be the whiff of exclusivity in the air, the feeling of having the ocean to yourself or maybe the raw beauty and freedom that endless waters offer. It may be all of the above or none, but either way, increasing amounts of people are becoming interested in surf boat charters. The supply of charters, boat options, destinations and routes is also on the rise, to the point where it's become quite simple to organise your surf boat trip.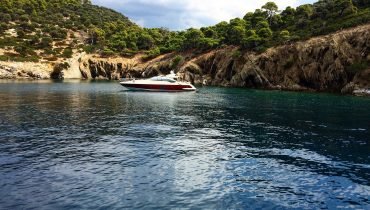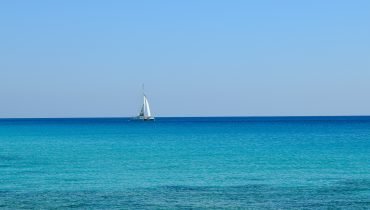 Let us help you with doing that and you will have a lifetime experience that you probably will never forget. Ship ahoy!