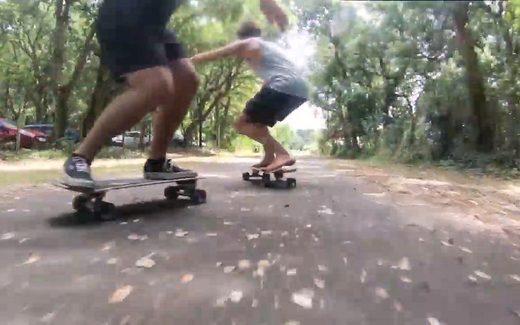 Activities Moliets - More Than Just Surfing
However, if you like to mix it up a bit and pack your holiday with variety, in addition to the surf and yoga lessons, there's many more activities to fill your holiday time in Moliets with!
Depending on the weather and the conditions, we adjust our evening program, because surfing is in the first place - after all, you are with us for surfing. Every week there will be a welcome party, so you will have the opportunity to meet friends right from the beginning, with whom you will experience this unforgettable week. If you plan to travel alone to the surf camp, you definitely don't have to worry about not making friends. You will quickly make friends for life!
Besides the Welcome Party we also organize our legendary Goodbye Party. On the last evening you can have a great time with your friends from the camp and experience an unforgettable night. Of course we also offer you other programs between these two parties. We organize for you evenings with live music, an open mic night, a legendary pub quiz, our flunkyball night with dress code, for which you should not forget to pack a fancy dress. Furthermore we have our traditional French "Soirée Vin & Fromage", an open air cinema movie night - of course with movies about surfing and our BBQ night.
Furthermore, there's a football pitch, basketball and tennis courts, and ping pong tables on the campsite. We've got our own beach volleyball court too, and our own mini-ramp to skate. You can practise your balance on the slacklines between the pines, or just chill out in a hammock and relax. The options are endless!
Don't worry about getting bored in the evenings either. Our team put on a varied programme of events to keep you entertained! From cocktail nights to karaoke, from movie nights to volleyball tournaments, there is always something to get involved in! What's more, Moliets is famous for its parties! What often starts as a few post-surf beers, ends up as a 2am dancing session in local bar L'Open.