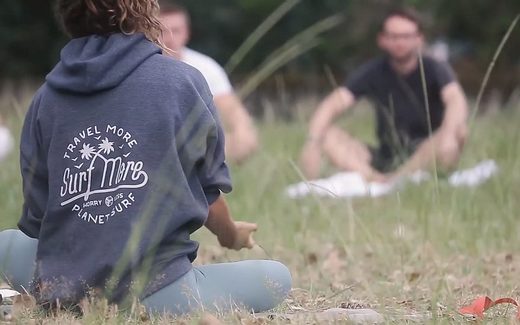 Surf &Yoga - a perfect match
Surfing creates harmony between humans and nature. On the surfboard you are as close to the ocean as you can be so that it feels like you become one with the forces of nature. More and more surfers are looking for ways to take care of their mind and body as well as develop greater awareness for the elements of nature. This requires lots of training – not only on the board in the water but also on land, which is why yoga and surfing complement each other perfectly.
Surfing and Yoga have more in common than might be visible at first glance. Kelly Slater and Rochelle Ballard are only two of many professional surfers who are aware of the advantages that yoga has for their bodies and minds, which is why yoga sessions have become a fixed part of their daily routines.
Advantages for your Mind
One of the most important skills you learn from yoga and need for surfing is focus. In surfing it is essential that you are able to focus on the situation, the waves and your own body. Especially for bigger waves it's critical that you are fully concentrated and your body is able to perform at its best.
Doing yoga will teach you to control your breath and use it to move your body more smoothly. This is an important skill for mastering a nice, clean take-off on your surfboard. Yoga helps you to find your own peace and power by way of meditation as well as breathing and body exercises. Hence, yoga can be a workout that is well-directed at improving your surf skills. Before a surf session it can be a great way to get into the right mindset for the upcoming challenge in the water and after the session yoga is a great tool to calm down and relax.
Advantages for your Body
However, yoga is not only a great way of training your mind, of course. It also has a strong positive effect on your body. Especially for surfing, a strong core is essential. By way of certain exercises yoga can help you to strengthen the muscles and areas of your body most important for surfing. Like surfing, yoga is a full-body-workout that greatly improves your flexibility at the same time, as well.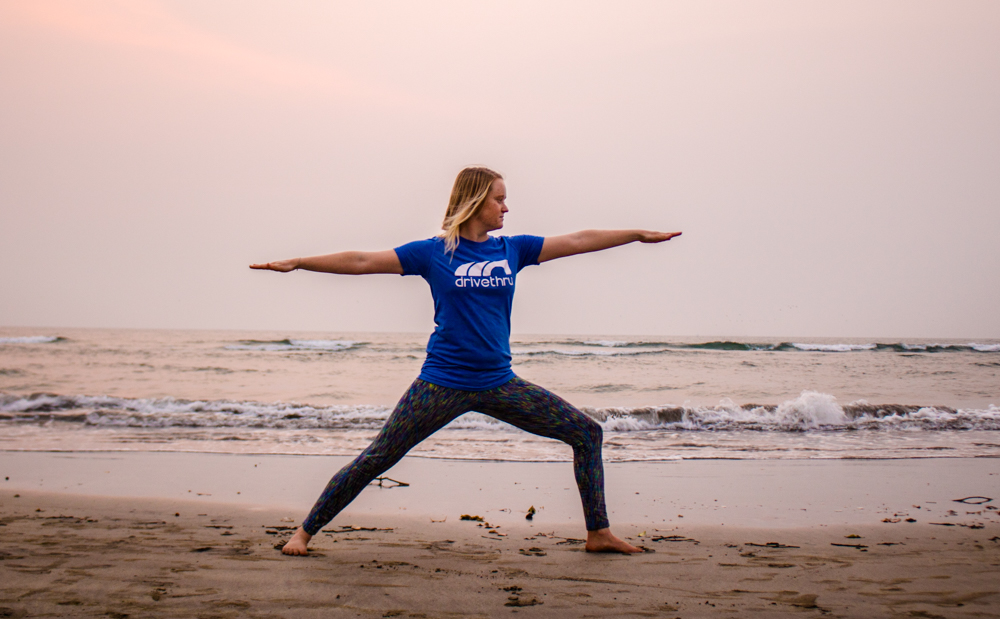 Most of the time you don't realize how exhausting and taxing a long surf session is on your body until afterwards. You can feel the compression in the lower back, the hips feel locked and you may experience some soreness or even pain in your neck and shoulders. Yoga seems to have been created  to heal and remove exactly these aches and pains. Yoga can make your body more flexible and helps you to improve your feeling on the board. For surfing in particular flexibility in your lower body is a must. It's a precondition for managing a good take-off and turning your board in the desired direction.
Staying on the board after the take-off requires a lot of balance. By practicing your balance on the yoga mat on land first it will be easier to successfully stand up in the water. Indoboards or balance boards can be of great help as well to train your balance. Those of you brave enough can even practice yoga on a SUP.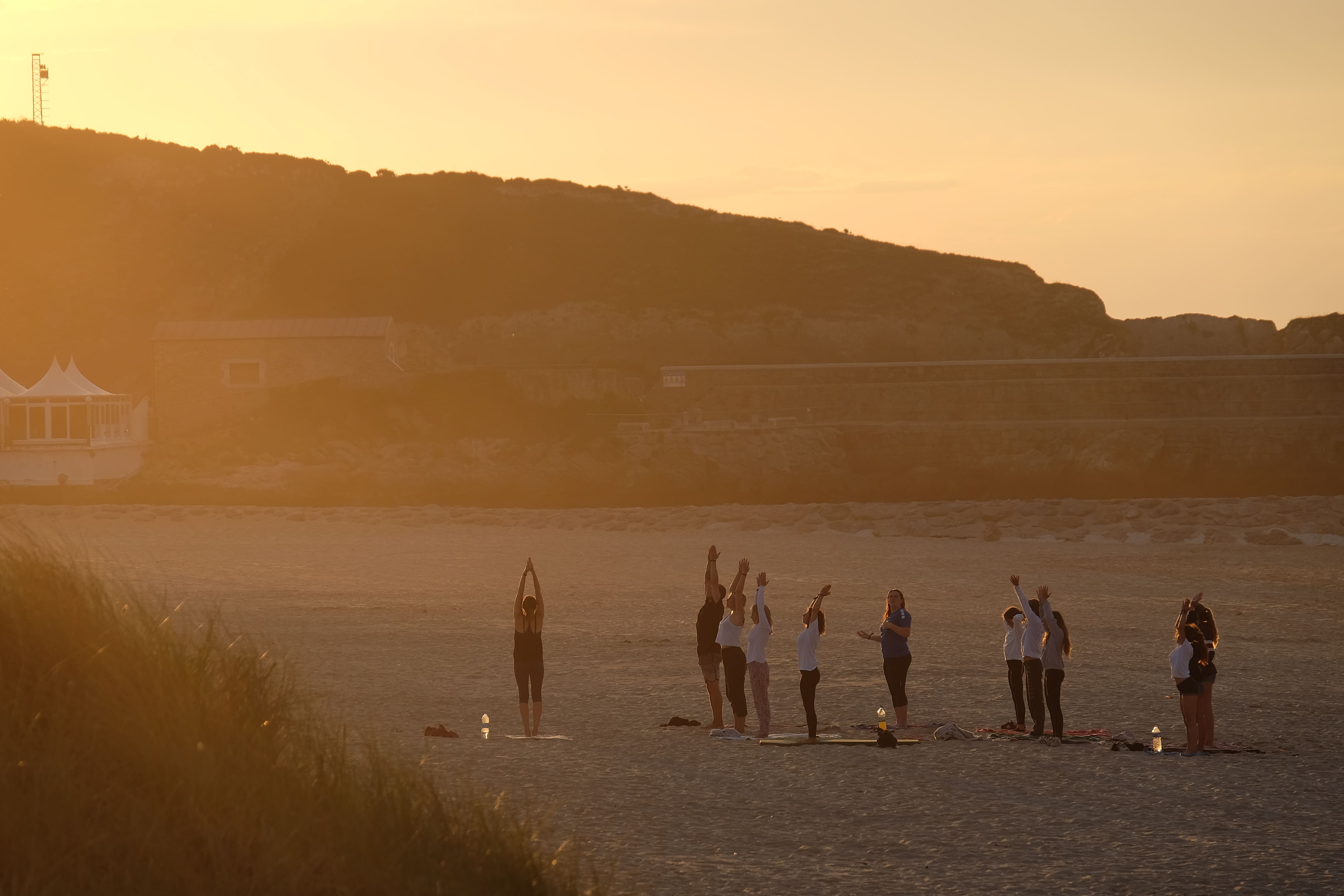 Surfing and yoga complement each other perfectly in any order. After surfing it helps you relax and lets your muscles regenerate faster. Before the surf session yoga exercises can help you warm up and stretch all important muscles and of your body.
In conclusion, it can be said that surfers can immensely profit from adding a bit of yoga to their routine, while also yogis can benefit and make new experiences on the surf board. Yoga and surfing complement each other perfectly and practice leads to progress in both disciplines.
That's why at Planet Surf Camps we offer yoga lessons in addition to our surf lessons. Join us in one of our many camps, for example in Portugal or Morocco and let your body experience all the advantages yoga has to offer for your body and your surfing skills. Depending on which camp you book, yoga might already be included in the price. Otherwise, you can add it to your schedule once you have arrived. The yoga sessions will take place either at the beach or the surf camp, depending on the weather and location. It doesn't matter if you already are an experienced yogi or just want to try yoga for the first time - anyone can participate and enjoy the many benefits of yoga. You will feel safer on the board after doing yoga, trust your instincts more and also built up faith in your own skills. Moreover, you will meet a lot of new people and make new friends.