SURF CAMP COSTA DA CAPARICA from 299€
Surf Camp Portugal
Surf lessons, accommodation and surf equipment free to use.
Surf Camp Accommodation
Sleep in double rooms or four-bed-rooms.
Surf Camp Catering
Fresh and healthy food in the morning and evening to perfect your performance on the water.
Surf Camp Yoga
Yoga lessons in addition to surfing. For better flexibility and muscle relaxation.
Surf Camp Activities
Lots of options like partying, Yoga, skating, bike tour, volleyball, ping-pong, hiking, trips and more.
Surf School and Surf Equipment
Large range of equipment from boards to wetsuits to wax – all you need!
Surf Lessons
Multilingual and licensed surf instructors head to different spots around. Maximum eight people in one group to learn how to surf faster. Lessons include surf theory units.
Location and Beach Proximity
Only 10 minutes' walk to the beach and the closest surf spot. About 20 kilometers away from the city center of Lisbon.
Surf Holidays
Surf Camp bookable all year long. Minimum age 18 years. Average age 18-35 years.
Transportation and Arrival
Bus transfer can be added to the booking. Easy travel and cheap flights from all over Europe. Good connection from Airport Lisbon to the surf camp.
Surf Holidays in Portugal
Our partner surf camp in Costa da Caparica is addressed to all the surfers over 18 and offers best conditions for perfect surf holidays in Portugal. With 300 sunny days a year, a 30-kilometre-long sand beach and the proximity to Lisbon Costa da Caparica is the all-season surfing hot spot in Portugal. You'll get accommodation, meals and daily surf lessons. When there are no lessons you're free to rent material or take part in the many exciting activities inside and outside the surf camp. During the most beautiful time of the year you are accommodated in our surf camp on the cliffs of Costa da Caparica. The beach is only three minutes away by car so you don't lose time on the way to surfing or to beach activities.


With our certificated and experienced surf instructors, you're always in good hands and you can be sure to improve your skills while you're on your surf holidays in Portugal. Our surf camp photographer logs your first steps on camera so you won't forget this unique experience. If you still have power left after surfing you should discover Lisbon's night life. The biggest city in Portugal and Europe's second oldest capitol city fascinates visitors with its rich culture, impressive backdrop and attractive night life. Best requirements to have an unforgettable time during your surf holidays in Portugal!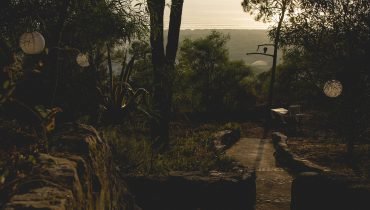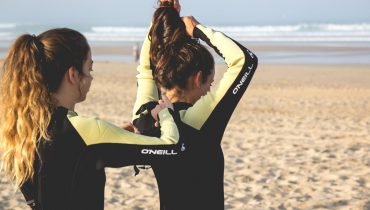 The camp works super well for solo travellers.During your stay we offer you five surf days a week and trips to Lisbon, Ericeira and the Semente Surfboard Factory. Also you have the opportunity to go diving, be part of drinking games or a wine tour. It won't get boring. Want to know more about the surf camp activities? Check out more information.