Your brand-new wetsuit started off clean and pristine, the purest shade of black. The fragrance of pure neoprene, and with the expectation that you were going to score better waves than ever before in your new suit. You vowed you'd treat it well, wash it as soon as you took it off. Never leave it in the boot of your car covered in sand. Definitely never piss in it. But alas, time went by and the honeymoon period was over. The waves were glassy, the peak uncrowded, and you just couldn't waste precious time getting out of the sea to piss. That's when it began. The days went by and the prospect of a post-surf beer became ever more appealing than returning home straight away to care for your beloved wetsuit. Occasionally, you even forgot about rinsing it all together, only remembering its existence upon being greeted by its stench on your drive to work the next day.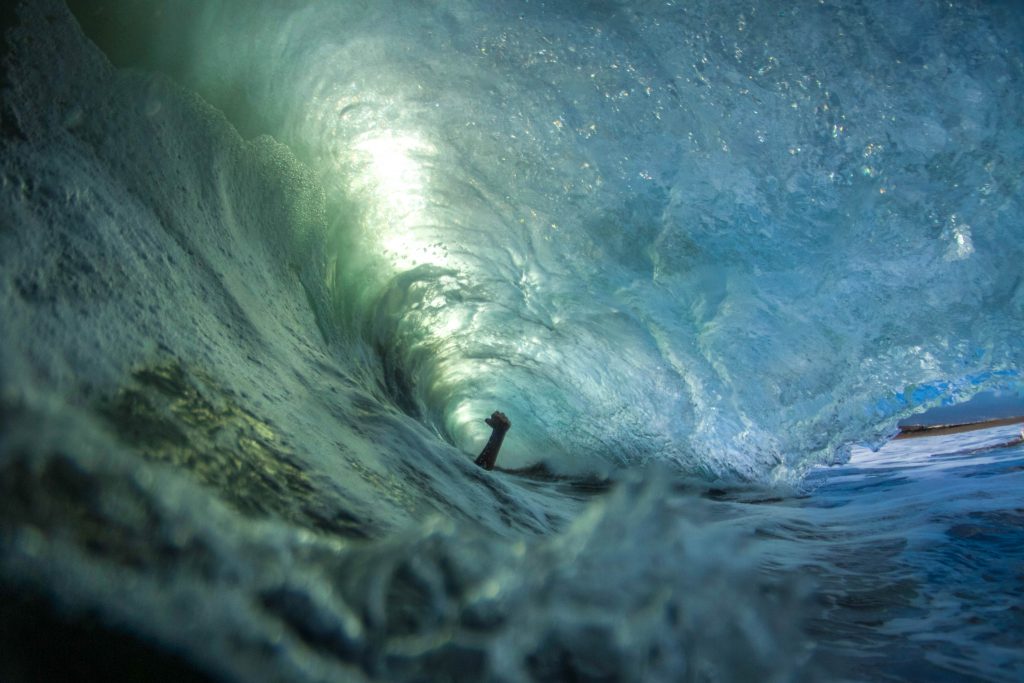 Firstly, for those of you who are disgusted by such a notion as surfing in a piss-soaked wetsuit, here are the cold, hard facts. You're in the minority. 82.5% of surfers are wetsuit pissers (and thus, debatably, 17.5% pussies). Wonder who conducts such scientific research and provides such statistics? Our highly experienced Fuerteventura instructors Gerard and Nando that's who; full-time surf coaches, part-time statisticians. [We expect this percentage is soon to increase when local-legend Cori finally gives in and christens her new suit].
Anyway, regardless of whether you piss in your wetsuit, just got your first wetsuit, or think you ought to start caring for the one you've had for years, here's our quick and speedy guide on how to care for your wave-charging get up…
Rinse It on the Regular
Rinse your wetsuit on the regular. By regular we mean after every use (but that didn't have such a ring to it). After each surf session rinse your wetsuit in a bucket, bath or shower of cold, fresh, non-salty water. Yes, for sure it's tempting to get in the shower fully-suited and whack the heat up high, but it won't do your wetsuit any good. Furthermore, unless you like to be greeted by a gritty skin scrub when suiting up, pre-surf, allow the water to get up inside your suit too, rinsing both sides.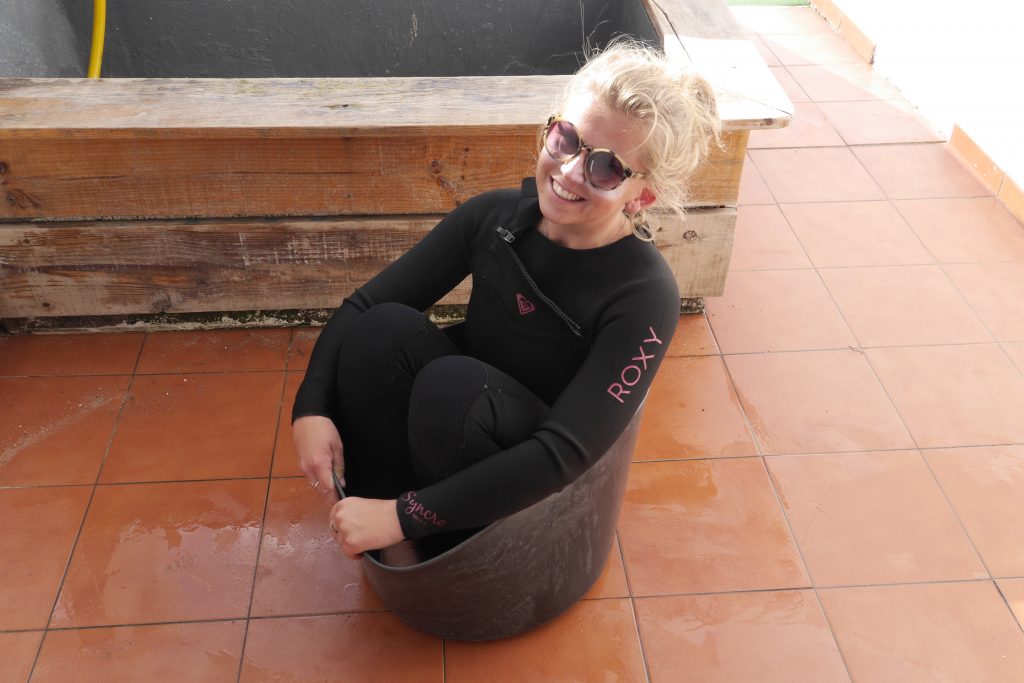 Adiós Agua
Once you've completed the rinse, then it's time for the dry. If time allows, dry your wetsuit completely in-between surfs. Turn your wetsuit inside out and hang it, folded at the waist, over a heavy-duty hanger. Hanging your wet wetsuit from the shoulders will stretch it…so don't hang it from the shoulders! Dry your wetsuit in a shady spot, out of direct sunlight, to keep it in the best condition.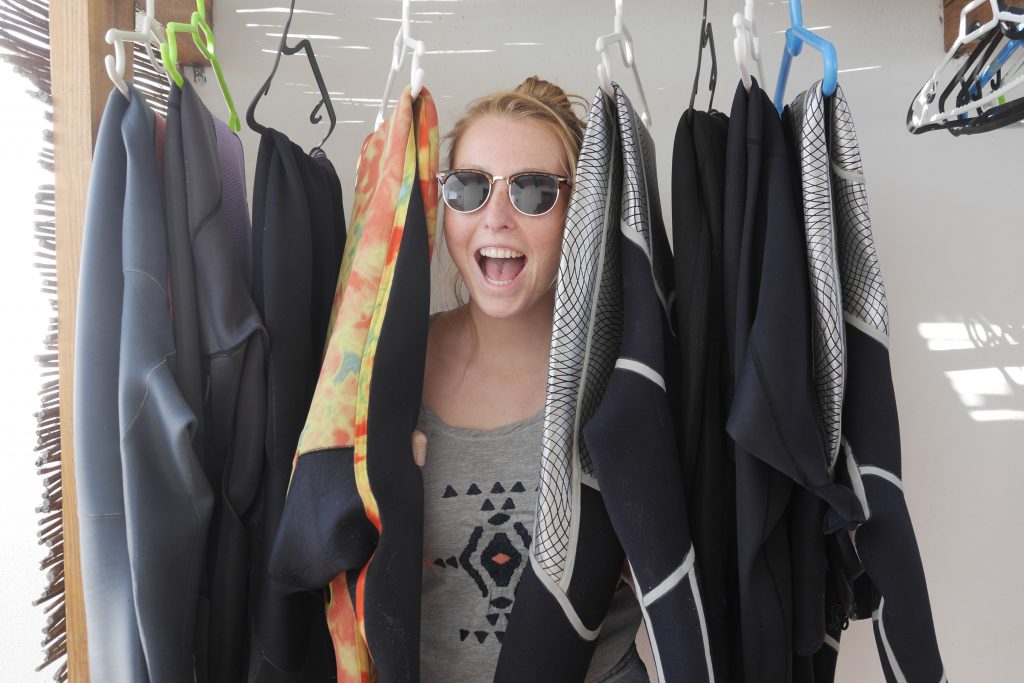 Wash Your Wetsuit Once in a While
Let's be honest, if it's not your own piss you're swimming in, it's someone else's. Every so often, wash your wetsuit. To do this you can buy a specific wetsuit cleaner such as Rip Curl's Piss Off. Alternatively, there are cheaper options such as mouthwash, baby shampoo, washing-up liquid, or a plant-based disinfectant. The key with all of these is to use them sparingly. Add a small amount of your chosen product to a bucket of cold water and leave your suit to soak for half an hour, or so. Then rinse your wetsuit thoroughly, in clean water. Basically, you want to wash your wetsuit with something that's gentle, anti-bacterial, and if it has the added bonus of smelling good (see mouthwash) you're on to a winner.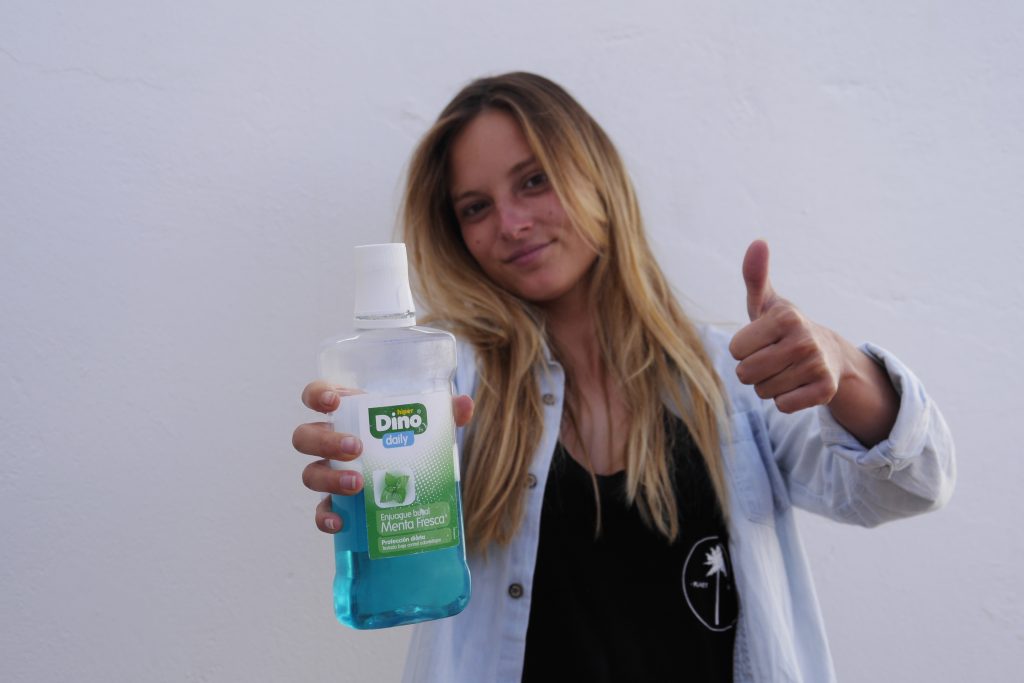 In Case You Were Wondering…
The washing machine, tumble drier, and iron are all no nos. As are bleach and other strong cleaning products. Avoid wearing your suit in chlorinated swimming pools too (don't be a pussy, it's not that cold).
We hope now you have a master plan of how to quickly and efficiently care for your favourite suit. Happy pissing.
Emily.