We're not here to point out the obvious…Flying on Christmas Day is expensive…Flying on New Year's Day is expensive…Flying when a load of people want to celebrate something, it's expensive! We're hoping you're aware of that! Instead, let us offer you some tips on how to score cheap flights once you've already selected your holiday dates. Cheaper flights mean more money left for future flights, and here at Planet Surf we're all about being able to travel more.
Use a Flight Search Engine
Let's kick it off with the basics! First thing's first, get yourself onto a flight search engine, such as Skyscanner. If you don't like Skyscanner, try Momondo, Google Flights, or one of the many other comparison sites. Simultaneously compare flight prices for the same route from a range of airlines, and thus bag yourself the cheapest price.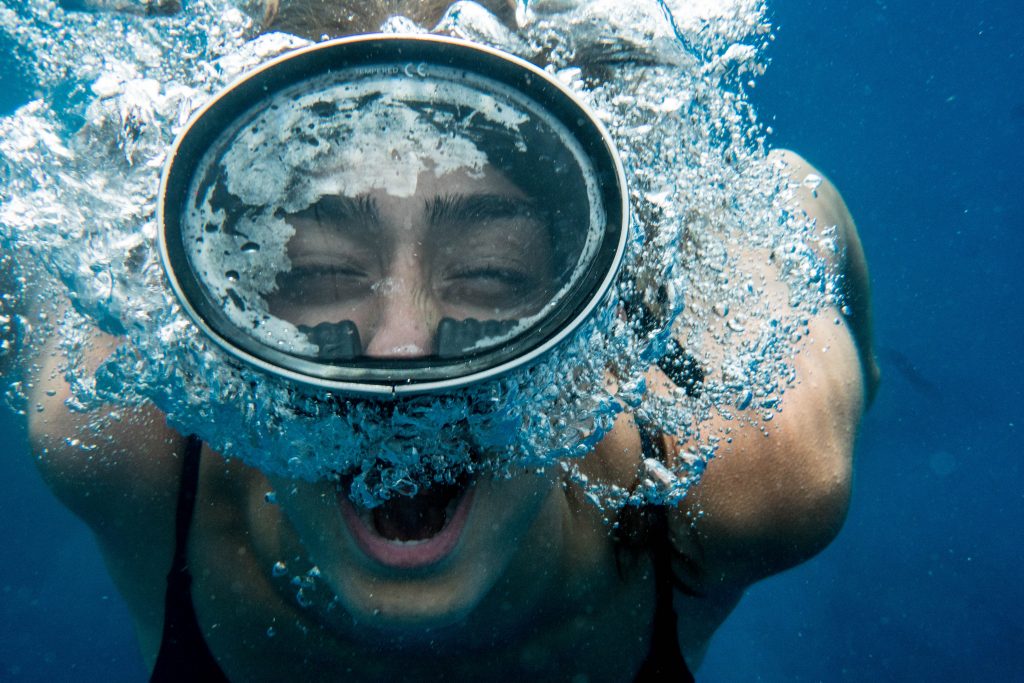 Go Incognito!
Incognito mode, private browsing, porn mode…whatever you call it, by going undercover you can potentially save yourself money on flights. Some flight search engines use cookies to track your searches, and once you've searched for the same journey multiple times, they increase the price to panic you into booking. Avoid any of their potential schemes by going incognito. Open a new private browsing window for each different flight journey that you search so that you start afresh each time without the cookies already being in place.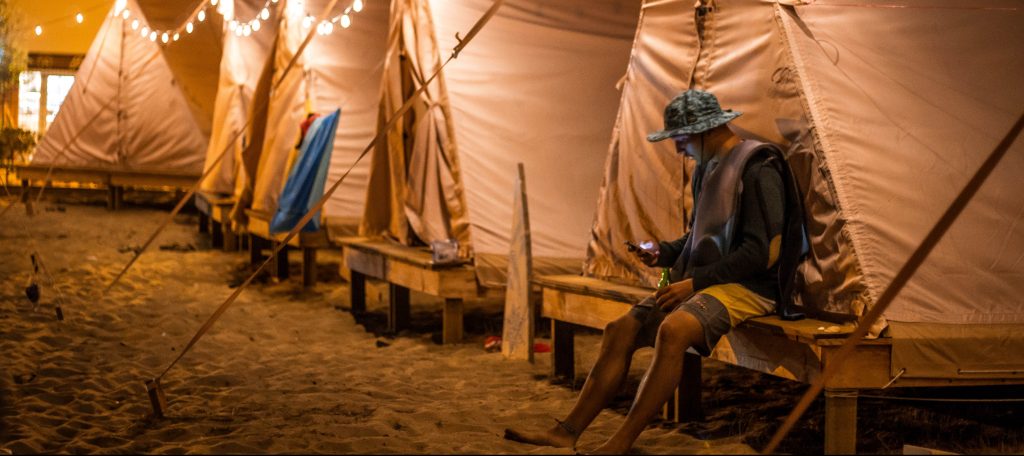 Take a Detour!
Detours are fun! Just ask any of us at 3 am on a Saturday morning. The most direct route to camp isn't always the best! Sometimes you've got to wander a bit. Consider non-direct flights that include a layover or flying to an airport that's a little further from your destination. Perhaps an extra bus at the other end makes your journey a little longer, but it could save you a heap of money. What's more, you get to see more of the country you're visiting. Envisage it as a free sightseeing tour…even if a lot of the sights may be motorways. Are motorways more boring than clouds? Debatable.
Take for example our camps in France, broadening your flight search to include Biarritz, Bordeaux and Bilbao will for sure give you more flight options, and most likely you'll get a cheaper price too. On the other hand, if you're visiting us in Fuerteventura, there's only one airport on the island. Whilst on very rare occasions it may work out cheaper to fly to another of the Canaries and get a ferry across, the money you'd save probably won't be worth the extra time it'd take.
Don't Mañana, Mañana It!
If you've been bragging for months about how you've booked a surfing holiday and are going to be the next John John, don't keep putting off booking your flight. Although flight prices may fluctuate somewhat in the months prior to departure, that's nothing compared to the price increase that happens a few days before the flight takes off. Bite the bullet and book the flight! Save the last-minute flight booking for occasions of blindly following that summer sweetheart on the impulsive trip that may or may not end in a broken heart.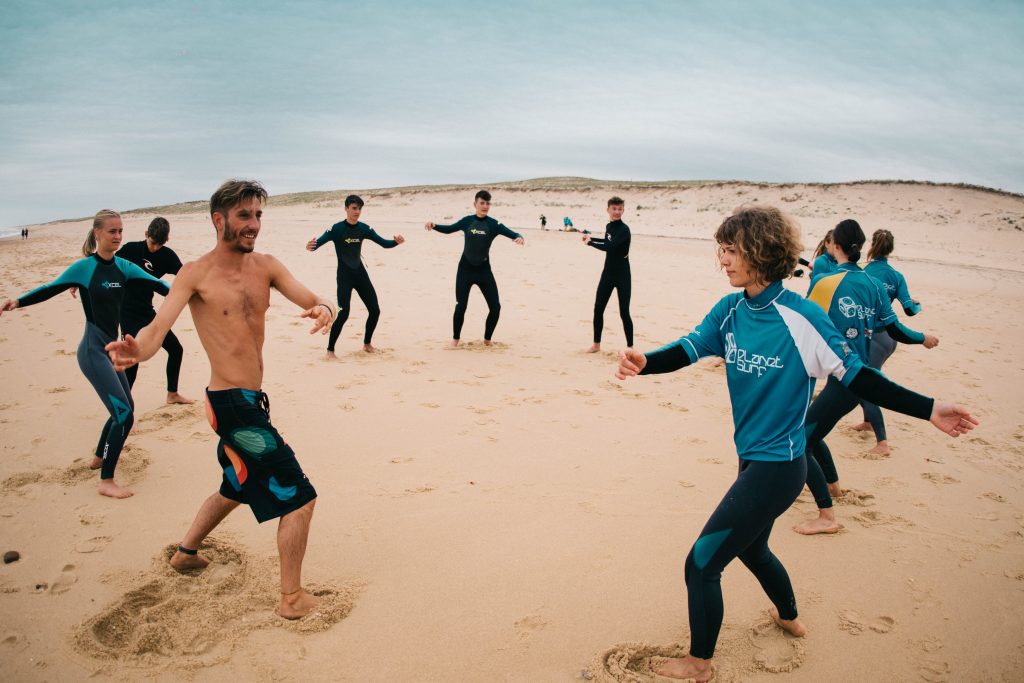 Pack Light!
It's all very well booking the cheapest flight possible, but if you're then going to pay a premium once you've added luggage to your ticket, what's the point? Consider just bringing hand luggage.  Use the wetsuits that we provide you with. Don't bring all the stuff you don't need. Shorts = necessary. Massive inflatable swan = not necessary. Employ the oldest tricks in the book. Wear you're most space-consuming clothes on the plane. Roll your clothes instead of folding them. You can do it, we believe in you.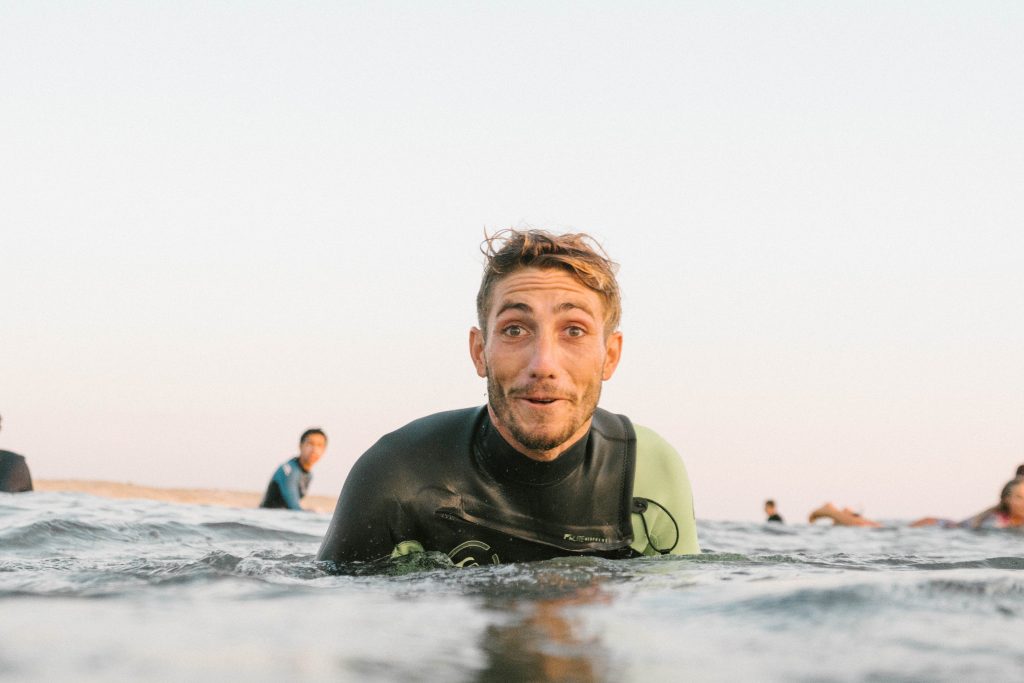 Forget the Add-Ons!
Remember that all you really need the plane for is getting you from A to B, and thus ditch the add-ons. If you're wanting to save money…
Don't pay for extra leg room. Instead, stretch your legs out when you get to camp in our yoga sessions. Downward dogs all round.
Don't pay for inflight meals. Pack yourself a picnic. (Picnic blanket optional).
Don't pay for priority boarding. One we've never quite understood. You still have to wait for everyone else to board the plane? The plane still leaves at the same time?
Don't pay to select your seat. Instead, enter into the seat lottery and make friends with a randomer. It might be destiny and you meet the love of your life. It might be the worst flight of your life and you end up next to a vomiting child during turbulence. You've got to wait and find out, that's the fun of it.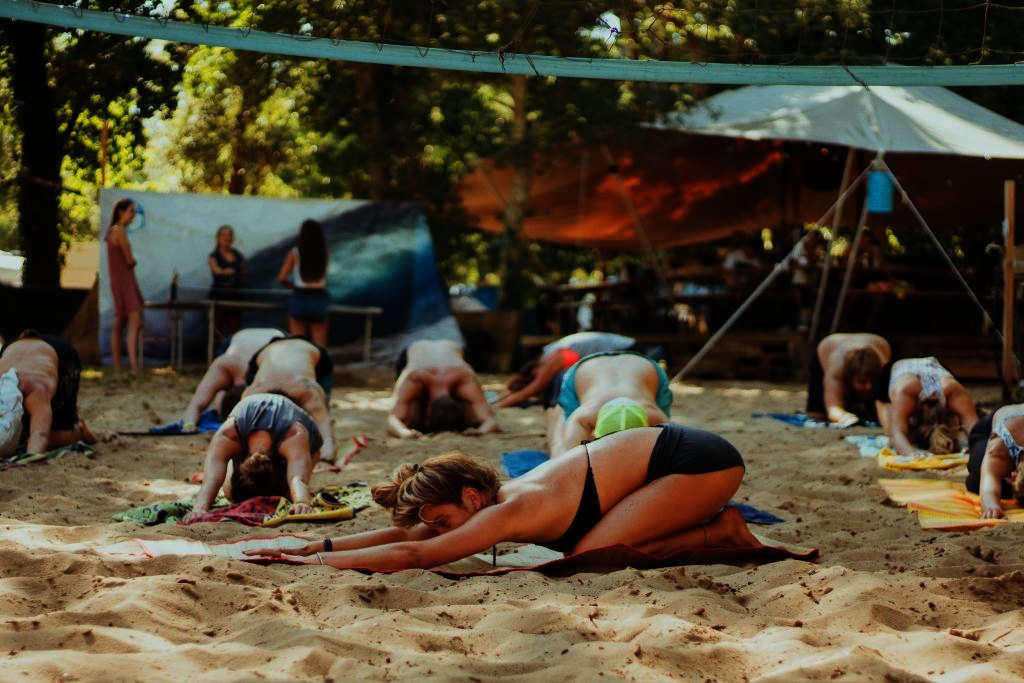 We look forward to your arrival at one of our camps soon! Hope you grab yourself a bargain!
Emily