Your trip to one of our surf camps in France is fast approaching? You're already dreaming of beautiful waves, long beaches and a cold beer after an epic sunset surf session with your new friends?
Well, dream away because it's soon to become a reality! But first, what do you need to think about? What to pack! Here you go straight to the pack list.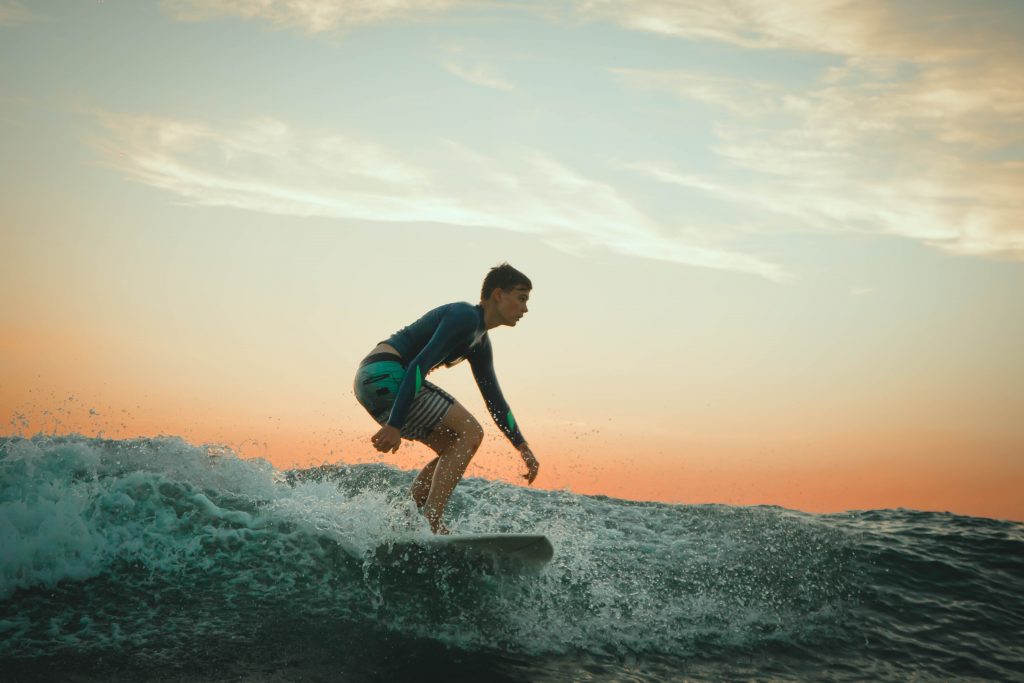 Our surf camps in Vieux Boucau, Moliets and Le Pin Sec might be varied in nature, but the climate is pretty similar at all of them. The months of July, August and September are French summertime and a perfect time for a stay with us. During the days the temperature varies between 18 and 28°C, with August usually seeing the highest temperatures.
However, we are on the Atlantic coast and as such after the sun sets it can get a bit chilly. To watch the beautiful milky way during the night you'll probably want a warm hoodie. Moreover, whilst the summer does not see a lot of rain in this region, for the rare rainy days you'll be thankful for a rain jacket. Ultimately, when you pack, just keep in mind that the temperatures can vary a lot between day and night time and that you are sleeping in a tent!
Also, with camping in France comes sandy ground. Thus, you might not want to pack your beloved white trainers because, well, they're not gonna be white anymore afterwards!
Don't worry if you forget your toothbrush or flip flops. There are small shops close by where you can buy these things. Of course, it's cheaper to bring them with you though.
Whichever camp in France you are visiting, check out our helpful pack list below.
Additionally, our experienced teamers Svenja, Lukas, Emily and Benni let you in on their special tips of what they bring for a perfect stay in our surf camps in France.
Pack List
For the day:
Flip flops
Shoes that you don't mind getting dirty/sandy
Shoes for city trips or partying
Sunglasses
Cap or sun hat
Beach towel
Shower towel
Small bag or backpack for the beach or trips
High SPF sunscreen, and a zinc sun blocker if you have one too
Aftersun lotion, shower creams, cosmetics, tooth brush and paste
Small first aid kit and any medication you need
Shorts
Tops
Two pairs of bikinis or swimming trunks
For the night:
Beanie
Scarf
Hoodies
Long trousers
(Rain) jacket
Socks
Sleeping bag, pillow, camping mat (alternatively you can rent a comfy mattress from us)
Top three essential cards:
ID
Health insurance card/ EHIC
Bank card
Extras:
Dry-bag to keep your stuff dry and non-sandy on the beach
A torch or small lamp for your tent
A power bank for your smartphone for longer beach days
Charger for your electronics
If your blood tastes good: an anti-mosquito spray
Deck of cards
Book
Instruments, juggling balls, …
Bad taste outfit for fancy dress parties
Skate or long boards and surf equipment (only if you love your boards, otherwise you can just use our camp equipment)
If you come by bus: a neck pillow
If you're a light sleeper: earplugs and sleeping mask
A hanger to keep your nicest dress or shirt wrinkle-free in the tent
A plastic bag for your dirty laundry
We hope this list helps you to have a more relaxing time packing. Don't worry though, whatever you forget, we'll try our best to help sort you out!
See you soon!
Svenja