Are you between 14 and 17 years old, love surfing or always wanted to try it, but don't want to go on holiday with your parents? Would  you rather travel alone or just with your friends? Then our Junior Surf Camps are perfect for you! At our junior surf camps you'll get all you want from a surfing holiday: good waves, cool people and chilled vibes.
Our Junior Surf Camps in France and Spain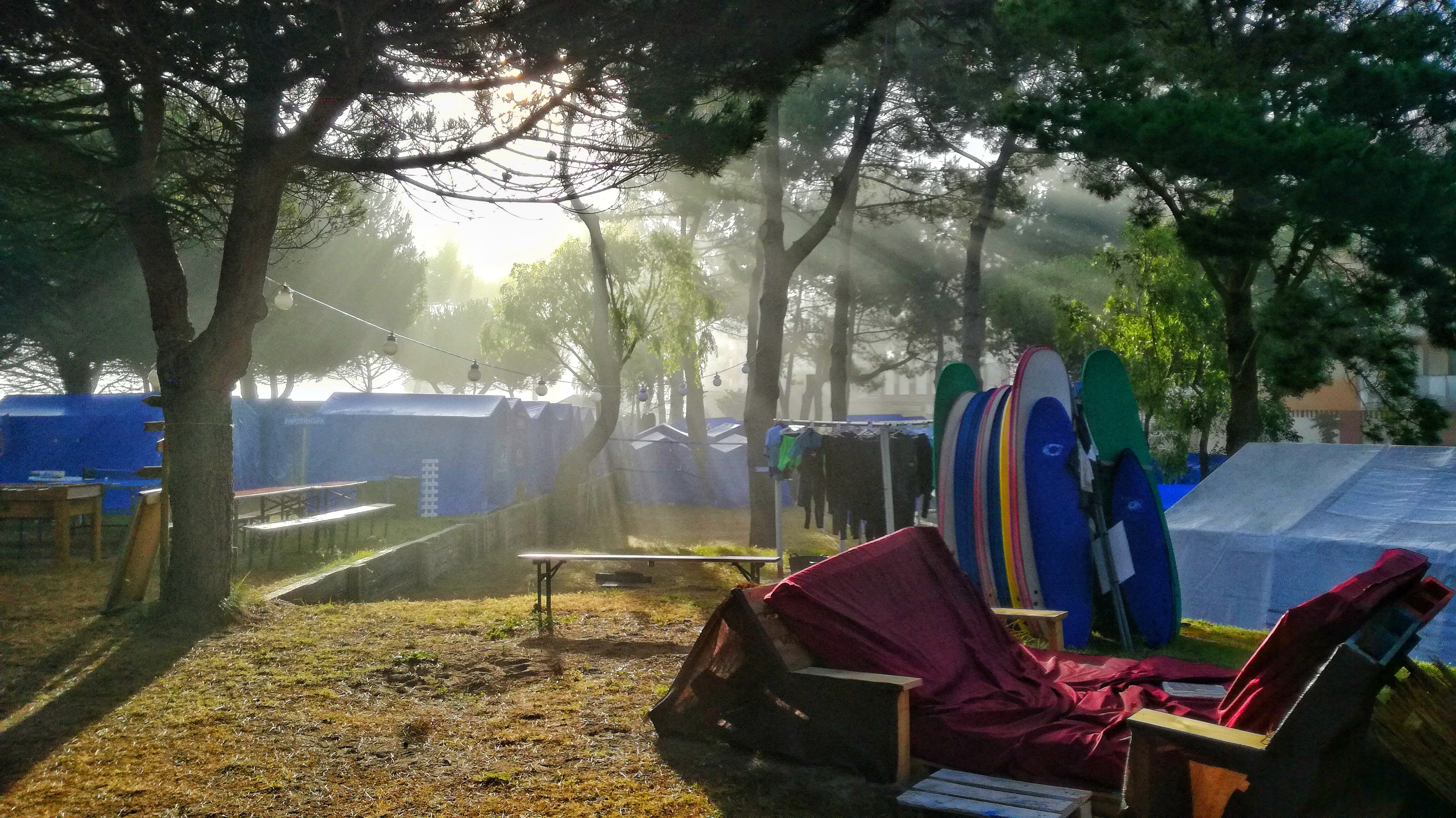 We have two junior surf camps to choose between. You have the choice of our Junior Surf Camp in Moliets in France or, if you prefer the Spanish lifestyle, our Junior Surf Camp San Vicente de la Barquera. Both of our junior camps are open from June to September.
Moliets is located on the Atlantic coast and our camp is only a short walk away from the long sandy beach. Typical for the region are the fragrant pine forests.
San Vicente de la Barquera on the other hand is located in the region of Cantabria in the North of Spain. The old fishing village awaits you with its lovely charm: a mixture of beach life, a cute old town and the exceptional backdrop of the snow-capped mountains of the Picos de Europa.
No matter which camp you choose, a week of fun and many new experiences is guaranteed. Even if you travel alone, you don't have to worry about being lonely. We have a lot of activities such as beach volleyball, trips, karaoke and party nights. These and the shared passion for surfing will make sure that you quickly bond with the other members of the group. You'll go home not only with new surf skills, but also with new friends too. Even if you have no energy after surfing for activities, the beachside location of our junior surf camps offers you the ideal location to relax in the sun and forget any stresses of everyday life while reading a book or taking a little nap.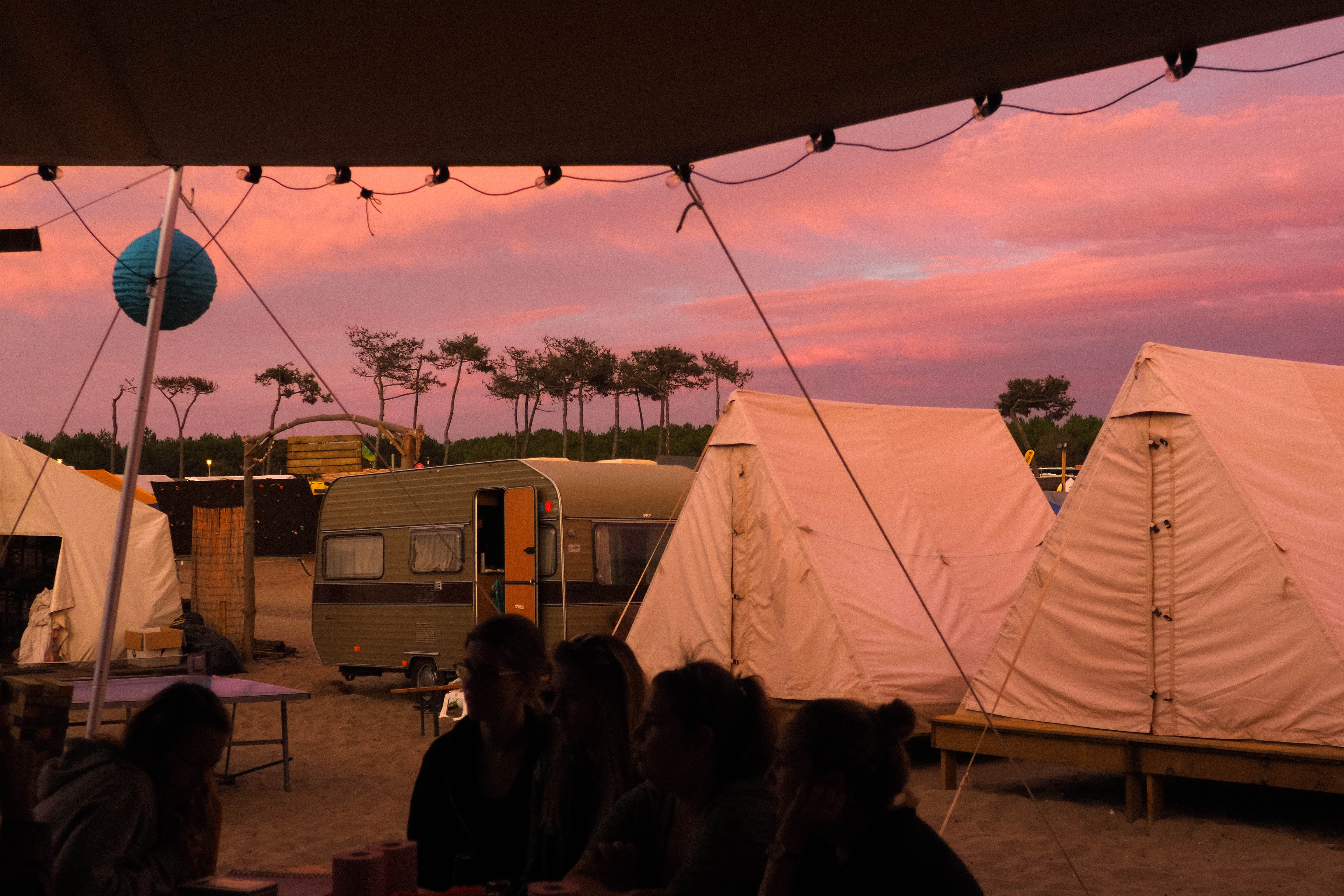 At either of our junior surf camps you'll sleep in a spacious tent for two. You can also easily add hire of a real mattress to your booking, as well as upgrade to a glamping tent, complete with wooden floorboards.
Surfing, as well as all of the other activities on offer, will make you hungry. You need not worry though, as each day there is a delicious and balanced breakfast buffet, packed lunch, and warm dinner in the evening to refuel your energy. Of course, we also offer vegetarian options too.
How to Convince Your Parents
Your parents can put their minds at rest because our surf school has many years of experience in working with young people and thus we know what is needed to offer you fun and safe holidays. Our certified surf instructors, who are also lifeguards, will ensure that you feel safe and comfortable in the water. Our main goal is to make you both enjoy and feel passionate about surfing and feel comfortable enough in the water the someday you will be able to go alone. Our surf instructors will provide you with all the knowledge and advice that they have learned during their extensive surfing careers. For other help and advice our junior guests may have at the camp, our teamers are always on hand to help.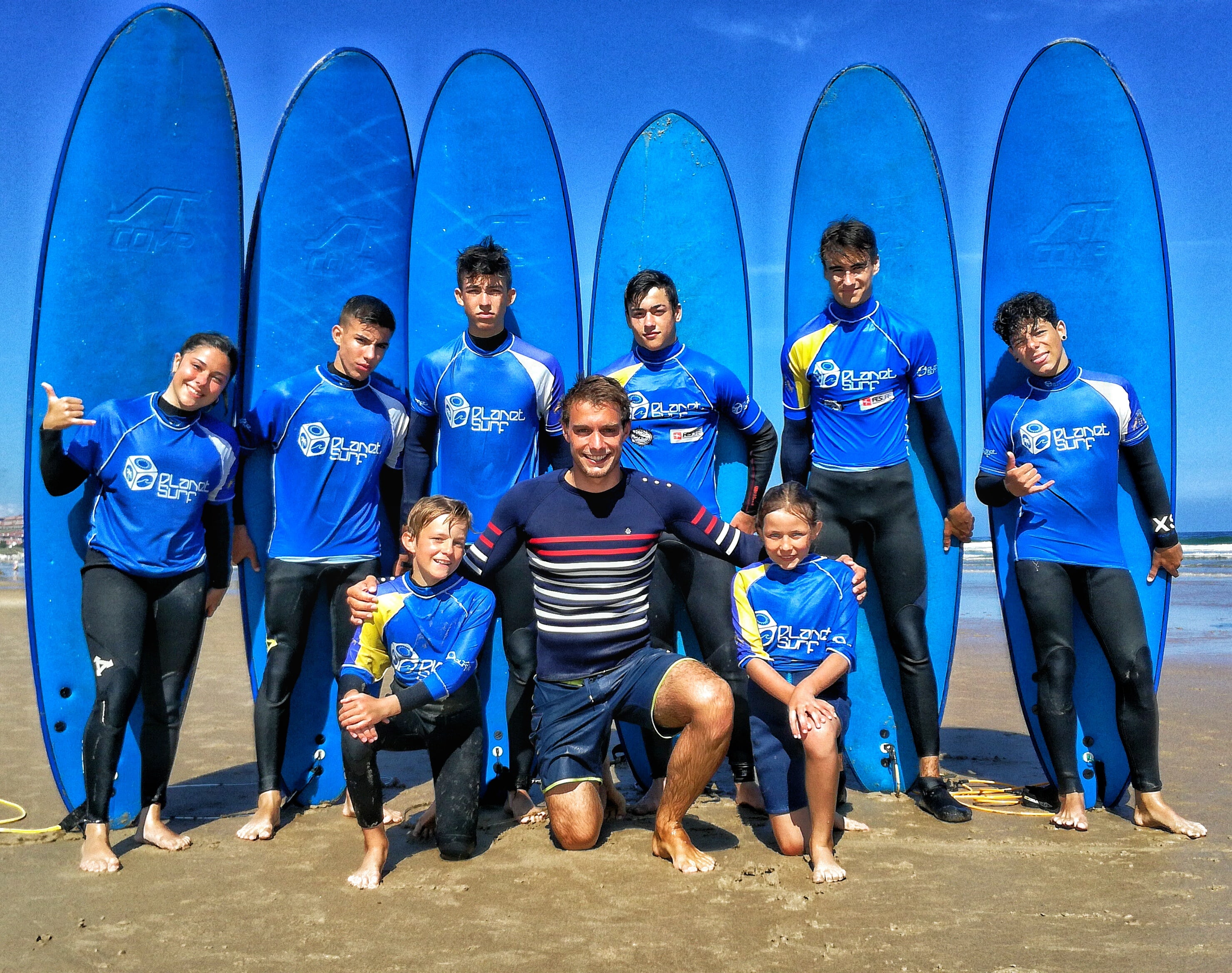 Our Junior Surf Camps are easily to reach by plane. At the airport we can arrange for you to be picked up by our own shuttle service and taken to the camp.
What are you waiting for? Book one of our Junior Surf Camps today and let yourself be carried away by the feeling of freedom on the surfboard, with the sound of the waves in your ears, the sun on your skin, and have an unforgettable summer!
Anna