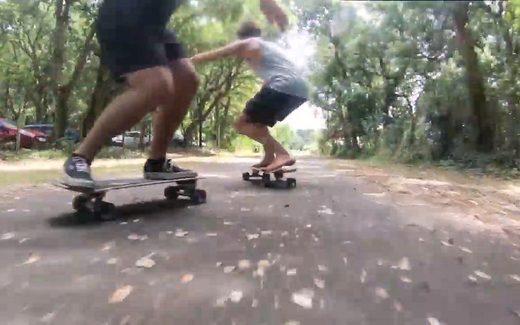 Activities Le Pin Sec -  A Lot of Surfing and a Lot More Too
If you still have enough energy left after your surf lessons, you can rent our surfboards and wetsuits for free. Put into practise all that your instructor has taught you and have fun in the water trying to master the next progression.
Activities Le Pin Sec – More Than Just Surfing
Out of the water, there are many other activities for you to fill your free time. We've got footballs for a kick around, and there's an onsite volleyball court for some light-hearted tournaments. There are also ping pong tables at the campsite too.
Activities Le Pin Sec – Yoga
To relax your mind and body we offer daily yoga classes at our Le Pin Sec surf camp. Stretch out any tired muscles and feel rejuvenated for the next day's surf. The practise of yoga is very complementary to surfing, improving your flexibility and strengthening your muscles. What's more, our yoga classes in Le Pin Sec are free to join.
Activities Le Pin Sec – Evening Activities
In the evenings our team organise a great programme of activities for you to join in on, if you so choose. From volleyball tournaments, to movie nights, to jam sessions, you won't be bored in the evenings in Le Pin Sec!