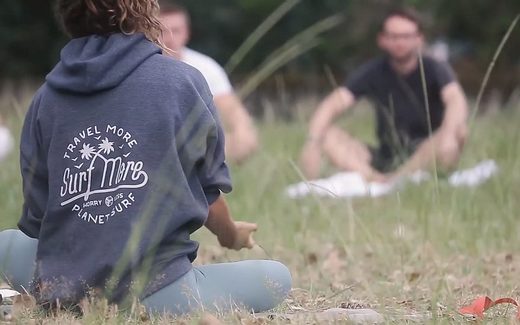 Yoga in Moliets - Stretch Out and Relax
Of course, we also offer yoga at our surfcamp in Moliets, because it is such a great addition to surfing.
During our yoga lessons, you can not only work on your flexibility and balance, but also relax after an exhausting surf session. You will realize very soon, how yoga will help you get better in surfing: attentive breathing helps you during wipe-outs and general fitness, while flexibility can perfect your turns and core strength gives you more stability for paddling and takeing off.
For everyone who has tried yoga before and didn't find it was in the right setting: don't worry - you'll find the right setting here! All our yoga lessons take place outside, either in the middle of our beautiful pine forrest or in the dunes of South France with a view over the atlanic.