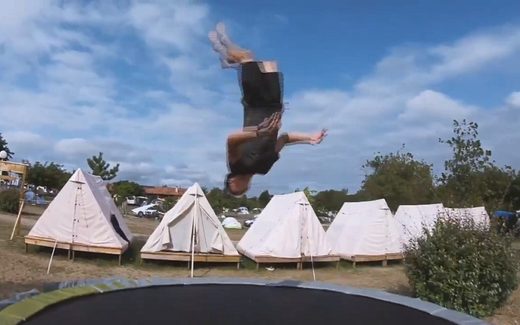 Activities Vieux Boucau - More Than Just Surfing
In addition to the surf and yoga sessions, you can also expect a great programme of activities:
Saturday is our day of arrival and departure. That day, you'll get to know the team, each other and the most important information on the camp. After that, we're going to give out the material and if you still have energy, you can come to Mojito Bar with us to party.
Every Sunday, we have our Wine & Cheese Night, which takes place on the beach if the weather allows it. Enjoy a night with French wine and snacks during sunset!
On Mondays, you are invited to join us for our jam-session, where everyone can sing and bring their own instruments.
Tuesday is the day Lazy day.
On Wednesdays, there is a flunkey-ball tournament at our camp and we ll go to Mojito Bar to watch a liveband afterwards.
Thursdays, you can let out all the energy you have left after the day of surfing at our volleyball tournament and we usually end the day by watching a movie together.
On our last night together, on Friday, we have a goodbye-party at the camp.
And on Saturdays, its arrival and departure day again.
Even though we spend a lot of time on the beach and in the ocean with you, to teach you how to surf (which is what you are there for after all), there are plenty of other things to do at our camp.
In the daytime we spend the majority of our time at the beach, but if you're feeling sporty then there are beach volleyball, basketball and football courts at the campsite. There's also a skatepark close by too. Furthermore, we've got a great weekly day trip on offer as well.
As you can see, you will never be bored at our camp, because there is always something to do for everyone. It is important to us that you have an unforgettable time at our surf camp, which you will remember for years to come.