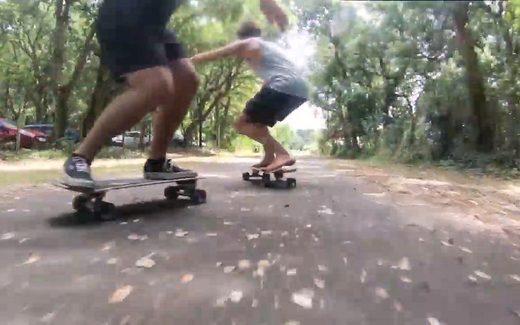 Junior Surf Camp Activities - So Much to Do!
Even though the thought is tempting, you won't just be in the water surfing all day long - therefore, we came up with different activities for you besides the surf lessons.
Saturday is our day of arrival and departure, where you will get to know the team and the other participants in an introduction round. You'll also get your surfing material for the week.
On Sundays, we make music together at our jam session, which usually takes place at the lake. Everyone is welcome to sing along and bring their own instruments.
Monday nights, we go to the night market in town together, where you can have a look around, shop and eat churros.
Tuesday is the day chill day or we offer paintball or a visit to the climbing park close to our camp and watch a movie together at night.
On Wednesdays, we are active, because it is the day for our volleyball tournament. Show us your skills in elimination rounds and finals!
For our atmospheric sunset surf with competitions, we all go to the beach together after dinner on Thursdays. 
Every Friday, our last night together, we have a goodbye party at the camp.
And just like that, the week is over and it is Saturday, the day of arrival and departure, again.
Slackline
Try out our slackline to improve your balance which will definitely help your surfing.
Skating
Skate our own miniramp right here at the camp or take a skateboard to town and learn new tricks. Besides being fun, skating will improve your skills on the surfboard as well.
Table Tennis
Play table tennis matches against your new friends or our team, let's see who is better.
Yoga
Relax, stretch and strengthen your body in our yoga lessons at our Junior Surf Camp France!
Camp Games
Games ease up your stay at our Junior Surf Camp and you get to know the other teenagers better. Our team always comes up with new activities and games to make your stay unique. We're always open to suggestions, too.
Party
You will get the chance to party and dance at our camp or maybe even join us at the local night life - or we can just hang out in our chill-area.
Surf contest
If you can not get enough of surfing, you should participate in our weekly surf contest! Here, you can show us all what you learned during your stay - the prices are a surprise!
Sunset surfing
For a sunset surf, we all go to the beach together once a week.